Some cars are such stone-cold, dead-certain classics I might never focus upon them in this slot. So don't hold your breath waiting for me to write about Gordon Murray's new GMA T.50 because you know already as do I that it's certain to be a future classic which, and only insofar as the brief for this column is concerned, makes it not very interesting to me.
But there are other cars that live on the flip side of that coin. The cars few would ever imagine might become classic if, indeed, they ever thought about them at all. And in this particular case I can't even say with any great certainty that it will become a future classic, only that it should be.
How much is your car to insure? Find out in four easy steps.
Get a quote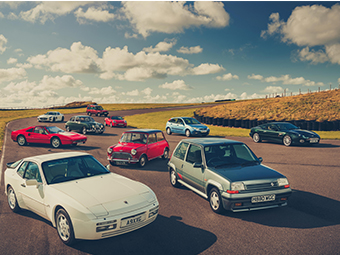 I'm talking about the X350 Jaguar XJR. And now I can hear fingernails scratching heads. X350. Which one was that? The first XJR was introduced in 1994 as a variant of the X300 XJ series. It was the first supercharged Jaguar, but this is not that car. The second was the X308 which turned up in 1998, now sporting not just a supercharger, but also a V8 motor and, wonderful car though it is, that's not the one I'm talking about either. It's the one after that, introduced in 2003 with the aforementioned X350 designation.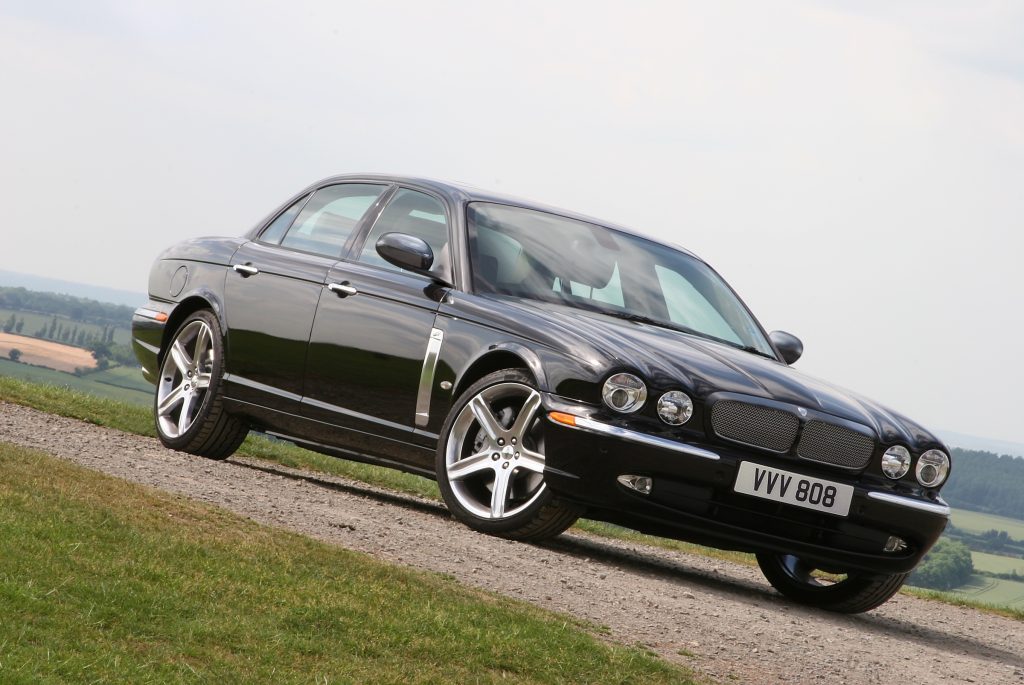 What was so extraordinary about the X350 was that it looked so, well, ordinary. A slightly more upright version of the previous generation XJ, with a bit more space and quite a lot less grace. Not much to get excited about here. Or so it seemed. In fact the car was a revolution. Because beneath those golf club car park looks lurked what I believe to be the first entirely aluminium monocoque designed for a mass production road car [Editor's note: Technically the Honda NSX got there first, but it depends where you draw the line for "mass production"….].
This meant that despite the fact the X350 was a physically much larger car in every significant dimension than the X308 (almost 100mm longer and an amazing 148mm higher) the XJR version weighed just 1665kg, a stunning 172kg less than its comparatively diminutive predecessor. To give it a modern context, less than 20 years ago here was a full sized Jaguar limousine with a 4.2-litre supercharged V8 engine that weighed less than does a 2-litre diesel version of Jaguar's smallest saloon, the XE, today.
Astonishing, isn't it? Particularly with its butter-wouldn't-melt appearance. Why did it look so staid? Well, work on its styling was begun by Jaguar's then chief designer, the wonderful Geoff Lawson, who sadly and suddenly died in 1999 at the tragically young age of 54 while the car was essentially finished in all but detail design. And my understanding is that no-one wanted then to mess with what was effectively the final design of a great man's career. For it had been on his watch that such cars as the XJ220 and 1990's XK coupes had been designed. So it was largely left alone.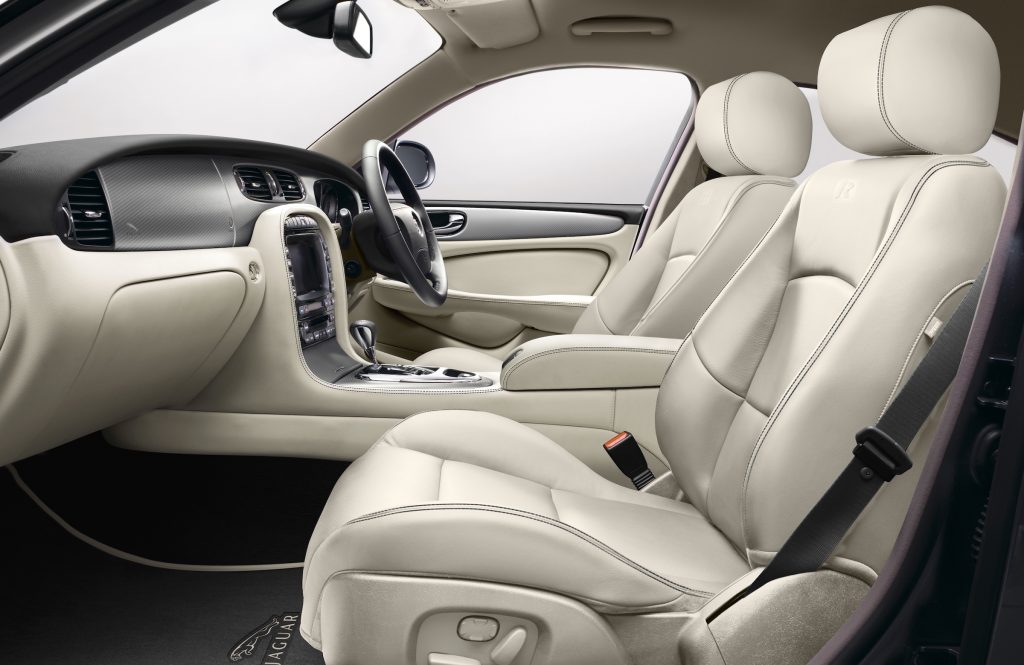 I used to love smoking about in these XJRs because their performance was just so improbable. It might not blow the doors off a Porsche 911 of the era, but it was quick enough to give one a proper scare and make its driver work far harder than expected to keep up.
And not just in a straight line. The X350 wasn't just a lot lighter than the X308, its structure was 50 per cent stiffer too, so its handling was even more unlikely than its performance. Contrary to every appearance, it was a great driver's car.
The X350 was replaced in 2009 after just six years on sale and despite a minor facelift in 2009, its looks severely limiting its lifespan. And its replacement, the X351, took a diametrically opposed approach with postmodern Ian Callum styling concealing the fact that beneath that terrific new skin lay a car that had changed remarkably little. And nor did it need to, because it was still technologically state of the art.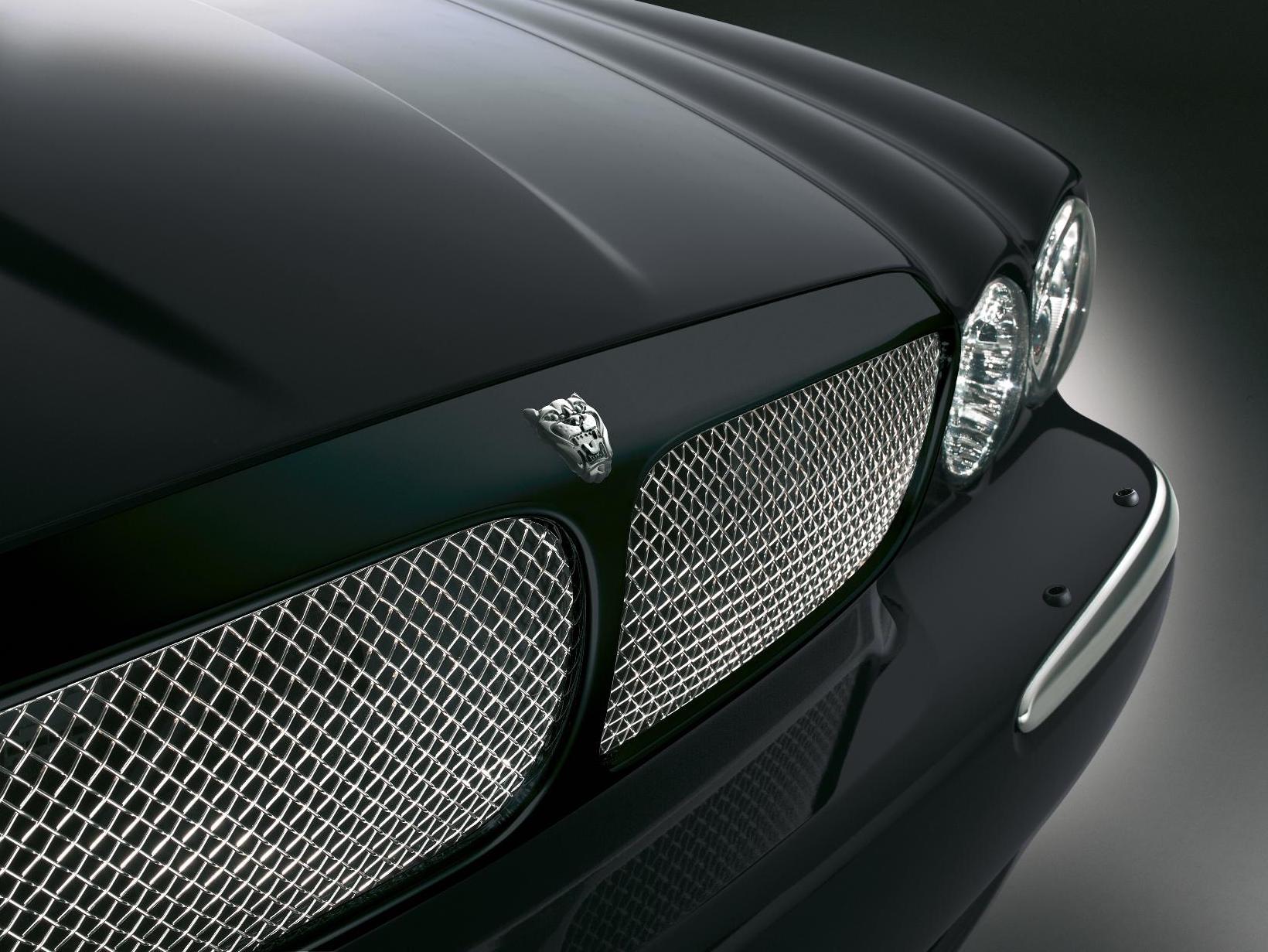 I remember about 10 years back writing a buyer's guide to the X350 and even then it didn't make for particularly pretty reading. Highlights – or low lights really – included expensive failure of the air suspension, torque converter failure on high mileage gearboxes, scabbing on the paintwork below the rear screen and at the bottom of the doors and incredibly expensive brake replacement parts because Jaguar wanted the best for the XJR so went to Brembo to get it.
The good news, such as there is, is that the supercharged V8 had been well developed by then and, if properly maintained, gave very little trouble even over huge mileages.
So it's one of those cars with which you start a relationship with eyes wide open, and research assiduously completed. Get a dud and the bills alone could write it off, but get a good one and you'll drive one of the most unlikely and enjoyable Q-cars out there. And with prices of sensible cars starting at around £10,000 for examples with five figure mileages and decent histories to £15,000 for mint, sub 50,000 mile cars, they do seem enticingly affordable. If that is, you can get your head around the styling…
Read more
Why values of the Jaguar E-Type in America are leaving the UK standing
Future Classic: Range Rover Evoque
7 underrated British modern classics