People like me were always a bit sniffy about the Audi TT, particularly in its original form, so if you're wondering what it's doing here, I'd be lying if I said the thought hadn't occurred to me too.
But so too have I accepted that purist, die-hard petrolheads like me are very much in the minority, and that there is a far larger constituency of people who'd still classify themselves as enthusiasts who won't automatically look down their noses at a car just because it understeers a bit too much at a limit they're never going to reach. To them the observation is an irrelevance and to dismiss such a car or at least mark it down on such is an entirely specious position to occupy.
How much is your car to insure? Find out in four easy steps.
Get a quote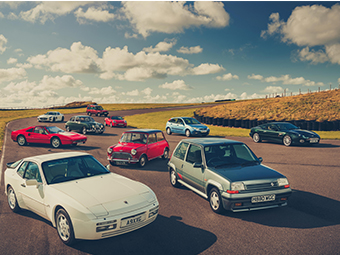 The TT celebrates its 25th birthday in 2023, but I guess it's the news that production will cease for good this year that prompted me to look at it again, specifically the first generation car that was first introduced to a fairly gobsmacked world back in the autumn of 1998. Its shape was unexpected, not because we'd never seen anything like it before, but precisely because we had.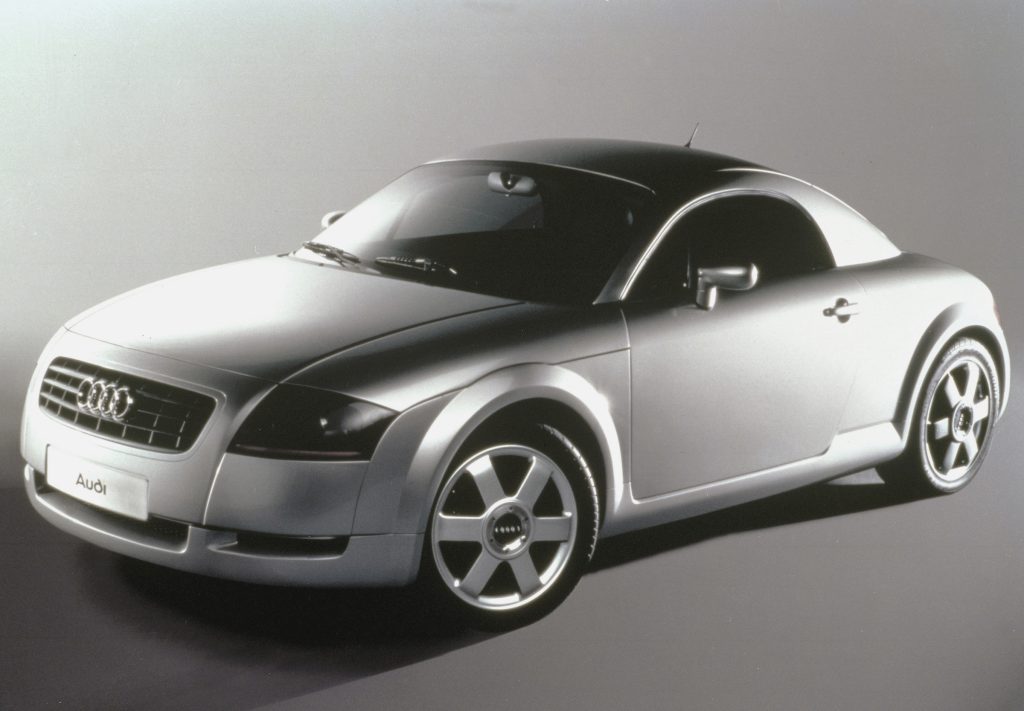 Three years earlier at the Frankfurt motor show, Audi had presented a dramatic concept car as a styling exercise looking at the possible design language of a future sporting Audi coupé. Few thought anything remotely like it would actually make it into production. But look at the concept and then look at an early TT and you have to squint to tell the difference. The biggest one is that the production version had rear quarter-lights.
Nor was it simply the exterior that was hoovering up the envious stares: in its own way the interior was just as dramatic, and just as unexpected. Not that anyone was talking about it much at the time, but this was VW showing exactly how flexible a shared platform can be, 25 years ago. Because underneath all that show-stopping style lay the innards of nothing more notable than a Mk4 Golf. Others with which it shared underpinnings included the Volkswagen New Beetle, Skoda Octavia and Seat Toledo.
There were two TTs at launch, featuring 180bhp and 225bhp versions of the same 1.8-litre turbo four cylinder motor. The latter had four-wheel drive as standard and if I ever drove an example of the former, the experience was not sufficiently interesting to merit retaining.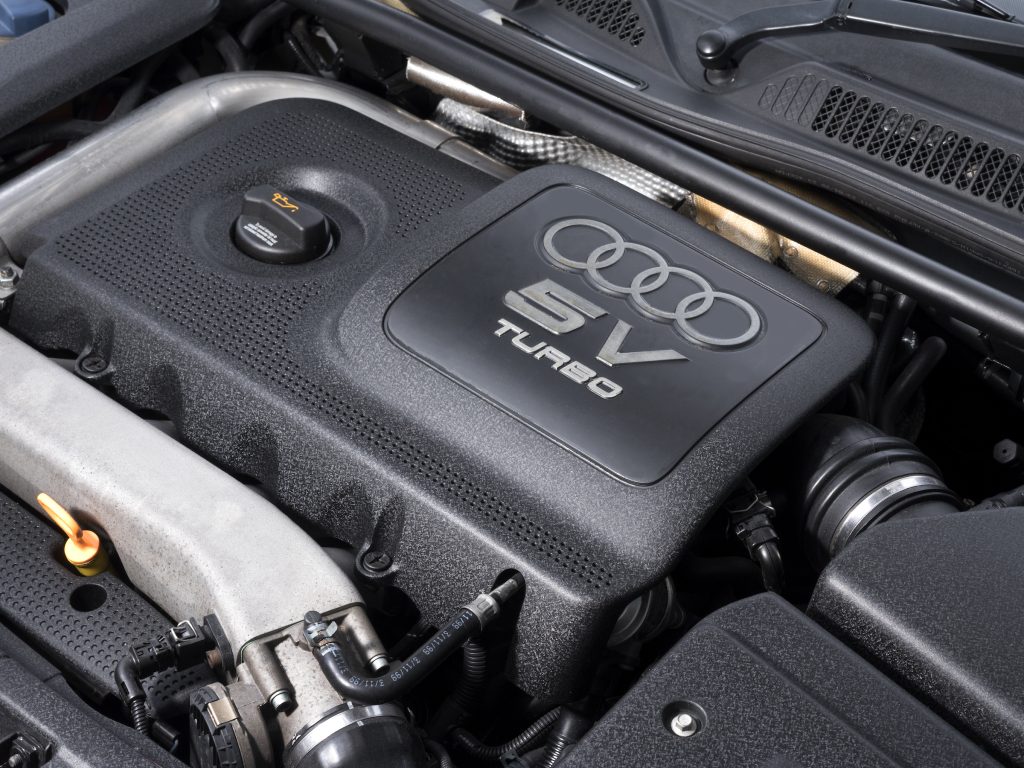 But the higher power car was quite good: it was quick and in offering vestigial rear seats that were hardly ever used, quite clever too. Audi understood that people want to know cars can do things, even if seldom if ever actually called upon to do so. It's why the TT outsold rivals like the Nissan 370Z and Porsche Cayman, and the same reason the 911 outsells the Cayman too.
It's true it didn't sound that great and its steering and handling was rather wooden relative to the best in the business, but almost everyone who flocked to buy one couldn't care less about that. They wanted the sense of occasion provided by those looks, the stares of every pedestrian, the envy of neighbours and, the rest of the time, a really well-built daily driver that was no more complex or difficult to drive than a Golf. And it ticked every one of those more important boxes.
You may remember its reputation was almost terminally undermined by reports of enormous accidents caused by high speed aerodynamic instability, resulting in a recall, changes to the suspension, the fitment of an electronic stability control system and, most notably, a rear spoiler, but whether this was done by Audi to be seen to be acting and therefore preserving its reputation, or whether the problem was as bad as reported at the time I cannot say.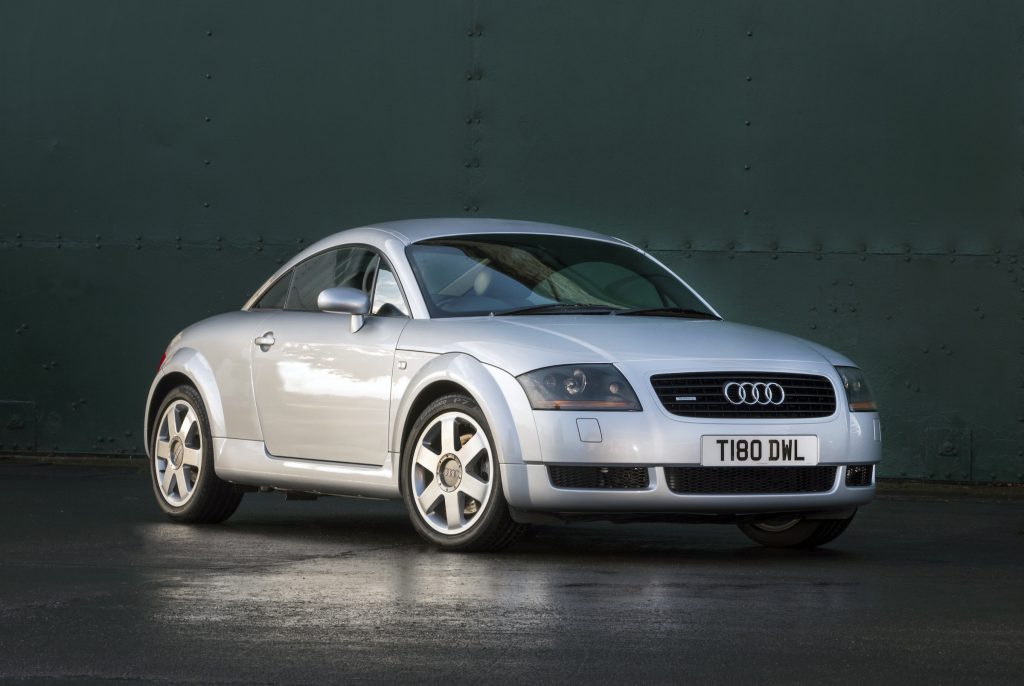 What I do know is that those I drove never showed the slightest sign of wanting to misbehave and I hope I drove them harder and faster than most. Were I to have a TT, it would be an early pre-wing car because that's how it was designed to look and that rear spoiler, er, spoils it. And I'd take my chances with the instability.
If there were one other from that first of three generations of TT that interests me, other than the Quattro Sport, it's one of the last, fitted with the strong 3.2-litre V6 motor and a six speed DSG gearbox. That latter point is important because it was the first car of any kind to go on sale in the UK with a proper double clutch transmission (there was a fractionally earlier DSG Golf R32 sold in Europe but it never made it over here).
Driving it was one of those rare moments when you realise without a shadow of a doubt you're looking the future right in the eye. Subsequent generations were of course faster still, and handled better, but lacked entirely the stunning visual innovation of the original.
Read more
2023 UK Bull Market List: 10 collectable cars primed to take off this year
Alloyed delight: The Audi A2's time never really came
Future classic: Audi R8 4.2 V8