A 1976 Jaguar XJ6 formally owned by Ferdinand "Ferry" Porsche is up for auction. You read that correctly: Ferry Porsche drove a Jaguar.
Beyond the obvious question (why a Jaguar?), what made the XJ6 appealing to the former Porsche boss? As Porsche didn't make a four-door saloon, did Ferry want something roomier? We can't know the answer. One thing is for sure: the man could buy whatever he wanted, and he bought an XJ6, so clearly he appreciated it.
How much is your car to insure? Find out in four easy steps.
Get a quote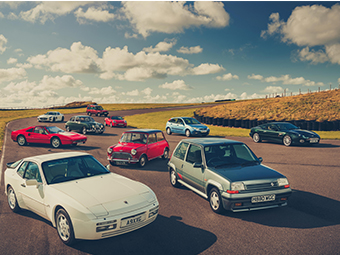 Beyond Ferry's ownership, however, this car has some familiar XJ6 Series II problems and a lot of miles on the clock. Essentially, it's a barn find that will require a lot of attention to get it roadworthy again. The '76 Jag is selling through Netherlands-based Catawiki – on behalf of Germany's Sky Automobile – and bidding has reached €3500 ($4154) with four days remaining.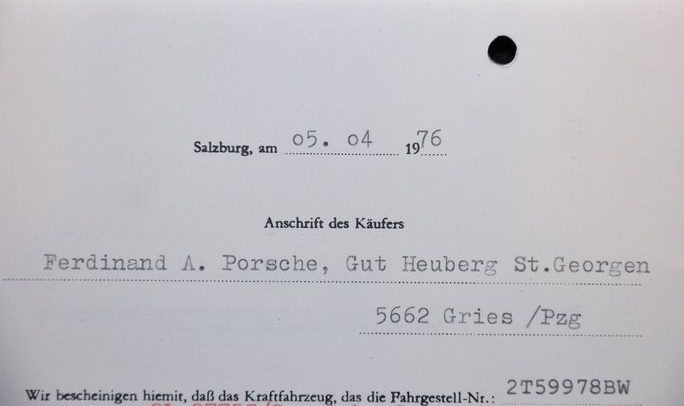 "Sounds like it's in the same condition as most XJs of this era, which is to say rough and ready," says Hagerty auction editor Andrew Newton. "The [Ferry] Porsche ownership history is a neat add that should attract some extra attention, but that doesn't make it a high-value collectible. Obviously, a Porsche owned by a Porsche would be a lot more noteworthy."
The XJ6 is in Eschweiler, Germany, but it has an Austrian registration, which makes sense; Ferry Porsche maintained both German and Austrian citizenship. According to the seller, the Jaguar was registered to Ferry's Austrian address, the "Heuberg Castle," owned by the Porsche family. The Jaguar was later passed on to an equally affluent Austrian owner and registered to an address in Zell am See, located 142 kilometres (88 miles) east of Innsbruck. In 2004, the Jaguar was de-registered.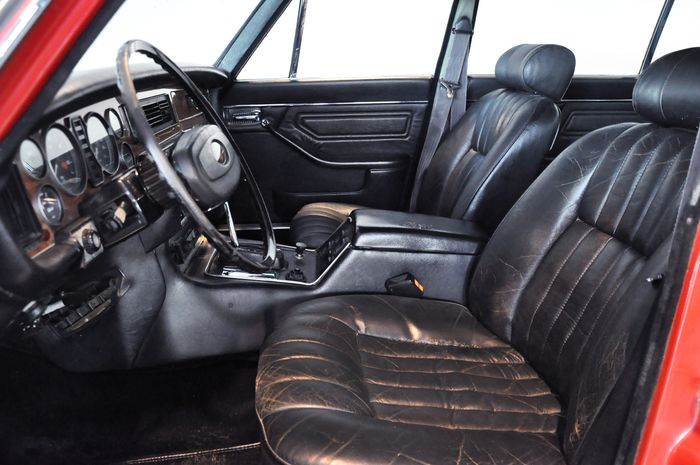 "Due to its service life, a careful start attempt is required," says the seller, Sky Automobile of Germany. It is advertising the car with a price of €37,850 (£33,900) but is also listing the car on the Catawiki auction site.
"In addition," continues the description, "age-related flaws are present, such as pronounced corrosion of the underbody, various rust bubbles, hanging roof liner in places, traces of wear and patina."
Still, that level of deterioration hasn't put off Jaguar enthusiasts in the past. However, we haven't yet mentioned the car's mileage. The XJ6 has covered 364,698 kilometres – 226,613 miles.
The car is powered by a 4.2-litre straight-six that produces 173 horsepower and is mated to a three-speed automatic transmission.
It will be interesting to see how what caché the car's history adds. Bidding on Catawiki currently sits at a lowly €3700 (£3300). Jaguar XJ6s (along with their XJ12 cousins) are something of a classic car bargain, with values in the UK ranging from less than £3000 for a fair condition model to almost £12,000 for a flawless, concours example. Evidently, Ferry Porsche thought a lot more highly of them – but we may never know why.