As you read this, there's a fair chance your car is cooped up in the garage avoiding cold weather and salted roads. And you probably can't wait for next year's events season to get started.
So here's your excuse to start planning, because tickets are now on sale for Hagerty's three major 2023 events: the Hagerty Hill Climb, Festival of the Unexceptional, and RADwood.
How much is your car to insure? Find out in four easy steps.
Get a quote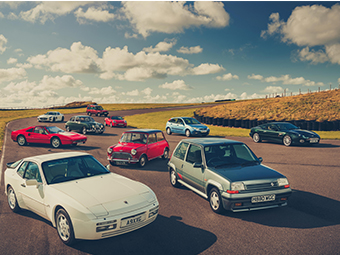 That gives you plenty of time to plan for each, and in the case of the Festival of the Unexceptional – which we hope some of you enjoyed seeing on the latest season of Richard Hammond's Workshop, on Discovery+ – it'll give more than a few of you a chance to make an unwise but brilliant new-old car purchase and prepare it before the summer.
The venues should all be familiar by now, and per-car pricing for general entry at each event means the more friends and family you cram into your car, the better the value. Driver's Enclosure tickets for the Hill Climb and VIP tickets at RADwood add further benefits, with food thrown into the bargain.
We're looking forward to seeing more of you along next year – and we'll try and field any questions you might have in the comments or via our social channels.
Hagerty Hill Climb 2023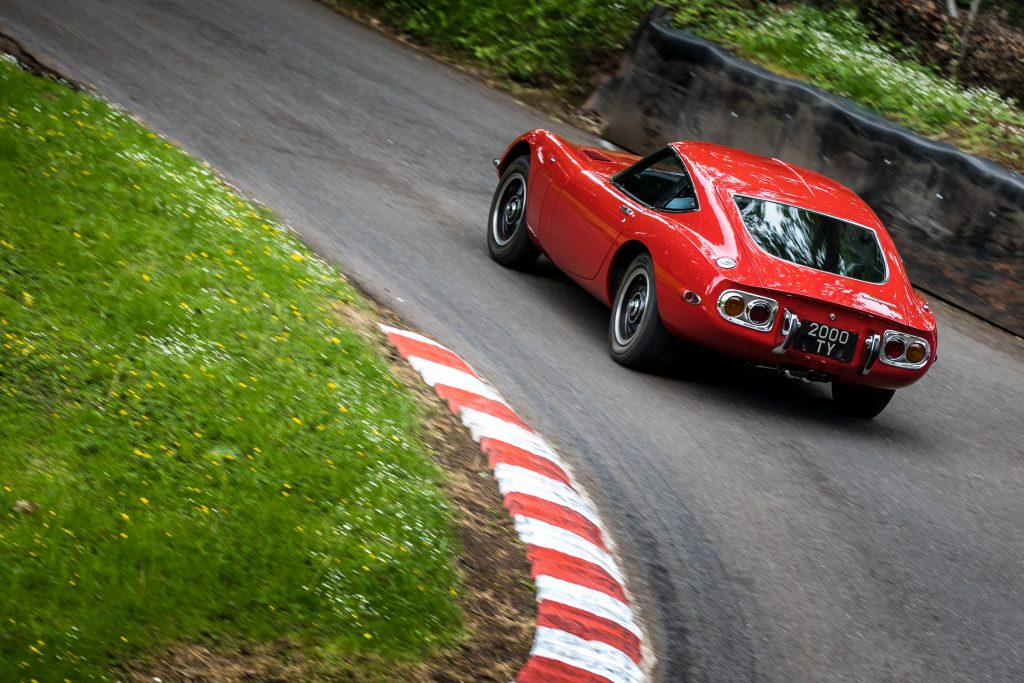 When: 27 & 28 May, 2023
Where: Shelsley Walsh Hill Climb, Worcestershire
Price: General entry £25 per car, Run What Ya Brung £125, Driver's Enclosure £35
Tickets: Buy tickets and get more information via this link
2023 marks the second year for the Hagerty Hill Climb. 2022's event was an absolute blast, taking place in excellent weather, and with an incredible variety of cars, from a humble but very nicely prepared Fiesta, up to vintage Bugattis and Maseratis.
We've opened the show to spectators this year, at £25 for a general entry ticket, while tickets to take your machine up the hill are £125, with a minimum of three runs. The Driver's Enclosure tickets include access to grandstand seating and complimentary food and drink (three drinks, plus lunch) alongside the drivers and owners taking their car up the hill.
The Hill Climb is a non-competitive event, with no official timing – but as many drivers discovered in 2022, it's the ideal chance to shake down a car for the coming season, or just to enjoy the feeling of taking your car up one of the UK's most historic motoring venues without the pressure of performing against the clock.
Hagerty Festival of the Unexceptional 2023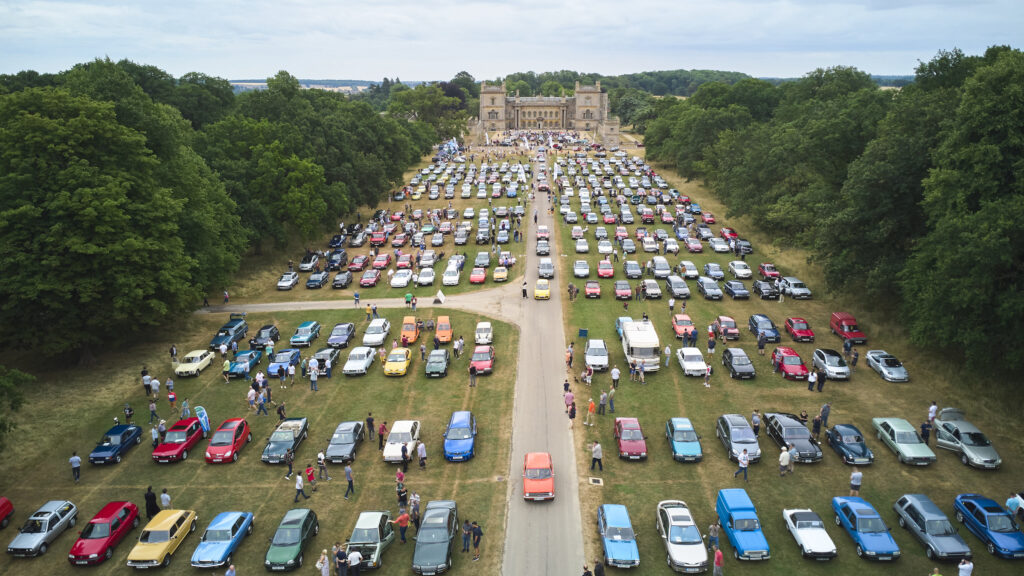 When: 29 July, 2023
Where: Grimsthorpe Castle, Lincolnshire
Price: £25 per car
Tickets: Buy tickets and get more information via this link
The cars might be unexceptional but the show is anything but. Returning to Grimsthorpe Castle in Lincolnshire for the third year running, Festival of the Unexceptional exploded in popularity post-pandemic and with this much notice you've got plenty of time to organise yourself with a trip to the world-famous event, that stars in the latest season of Richard Hammond's Workshop, on Discovery+.
You know the drill here: everyone is welcome, but if you're to secure a spot on the lawn in front of the castle, we're looking for a car built between 1968 and 1998 that embodies the regular, the mundane and the everyday. We prefer Populars to XR3s, and Renault 5s over 5-series.
And only the best of the best get through to the acclaimed Concours de l'Ordinaire, where a team of expert judges will select the most unexceptional of all from the 50 entries. If you're accepted for the concours, you don't need an entry ticket – and don't worry about missing out entirely if your car isn't accepted, as we do hold some tickets aside just in case!
RADwood UK 2023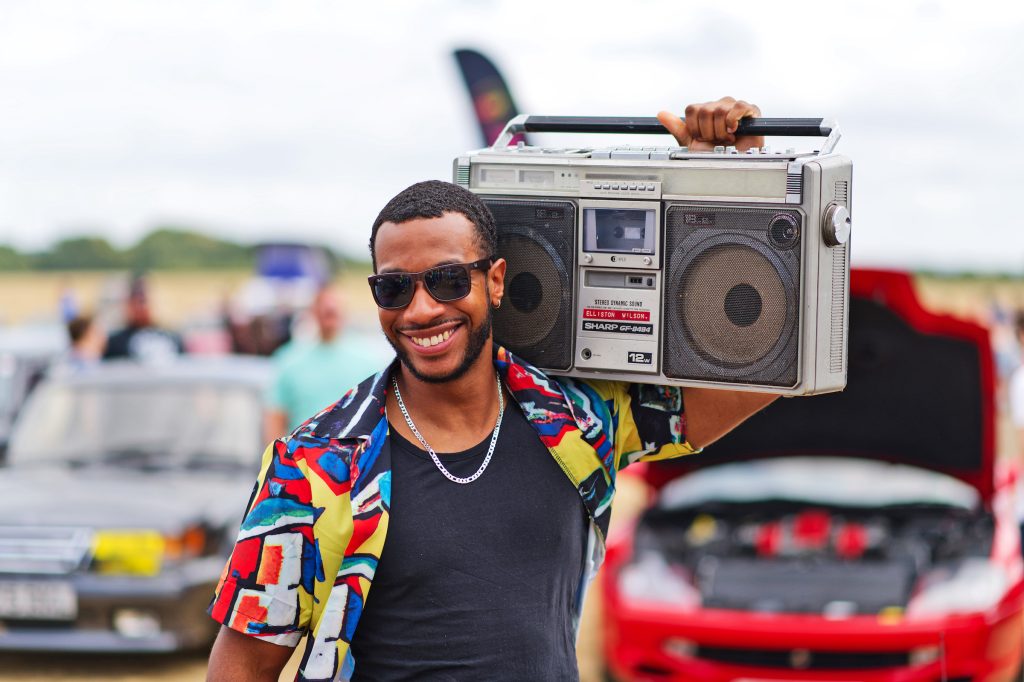 When: 2 September, 2023
Where: Bicester Heritage, Oxfordshire
Price: General entry £25 per car, Show'n'Shine £30 per car, VIP £50 per person
Tickets: Buy tickets and get more information via this link
If you're a sucker for the cars, clothing and culture of the 1980s and 1990s, then RADwood is the show for you. 2022's event brought the RAD' franchise to Bicester Heritage and that's where you'll find it again for 2023's show.
The emphasis here is very different to Festival of the Unexceptional. Your mint Montego with no wheel trims won't cut it here, even if it's from the right era: RADwood is all about flash and excess, with period modifications, graphics and accessories encouraged, and rare and unusual cars getting all the attention over something more mundane.
Last year's winner, for example, was a rare Nissan EXA convertible, while other Show'n'Shine entrants included a DeLorean and a Testarossa. VIP tickets are strictly limited, and get you exclusive parking, and access to the new Hagerty Clubhouse on site at Bicester, with food and drink included.
Check out the Hagerty Media homepage for daily news, features, interviews and buying guides, or better still, bookmark it.