We really do try to avoid mentioning the C-word when opening up these yearly event lists, but tapping quite heavily on the wooden desk we're perched on writing this, 2023 should finally be the year that no more UK events are cancelled due to the virus that shall not be named.
For many, it'll now be business as usual – events like the Goodwood Members' Meeting have moved back to their traditional positions in the year, and motorsport shows like Autosport and Race Retro are finally returning after being bumped last year when Omicron hit. Oh, and let's not forget our very own Hagerty Festival of the Unexceptional, the second Hagerty Hill Climb and the '80s and '90s revival that is RADwood UK.
This year we've tried to focus on larger events from each of the major venues – plus one or two further afield – and we'd advise visiting each venue's website (we've linked to most in the titles) to run through their full list for the year, as there are far too many to realistically cover here. But if we've missed out anything significant, please let us know, and we'll add it to the list.
January
12-15 | Autosport International | NEC, Birmingham
If you're considering getting into motorsport in the next year or so, then you need to be at the Autosport International – most club series will be represented.
18 | British Sports & Performance Cars | Ace Cafe, London
Just one of the numerous themed evenings and weekend events that the famous Ace Cafe puts on, this should get the Ace's season nicely underway. Check the Ace Cafe's site for more gatherings through 2023.
27-29 | GP Ice Race | Zell Am See, Austria
What could be more fun than watching the cars of your dreams drifting around a course that carves its way around a frozen lake? Driving, we guess, but given entries are now closed, spectating – with a vin chaud – is the next best thing. [Ed's note: As we published this, the GP Ice Race has been cancelled due to unseasonably warm temperatures.]
February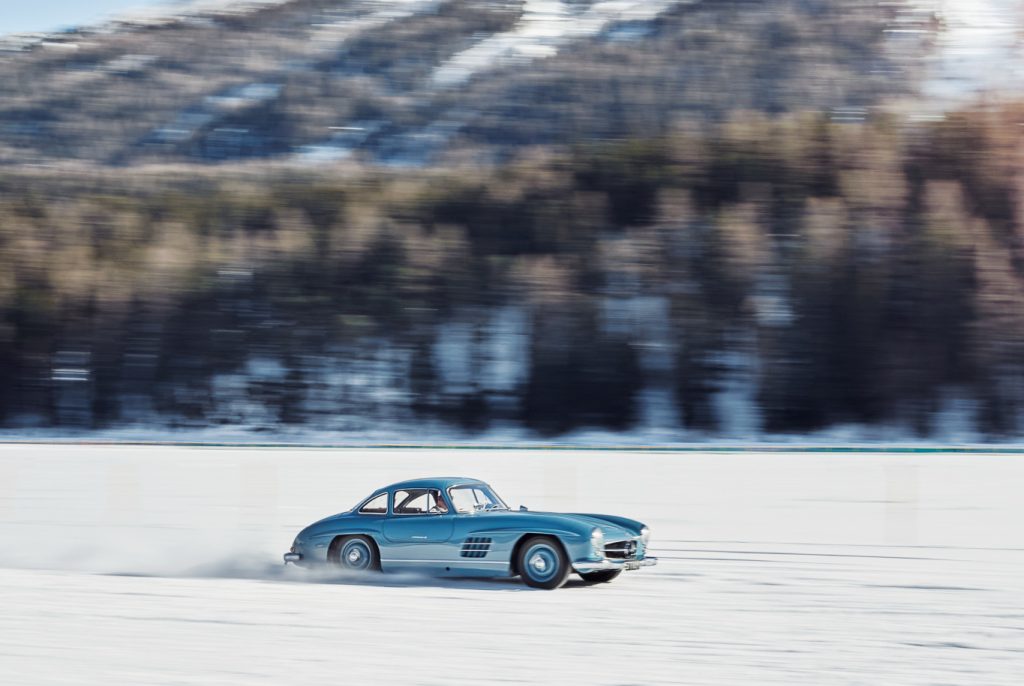 1-5 | Salon RetroMobile | Paris Expo, France
There's no shortage of events at RetroMobile, this year. From 60 years of the Porsche 911 to 100 years of innovation at the Le Mans 24 hour race, it's well worth a drive or train ride to Paris.
24-25 | The Ice St. Moritz | St. Moritz, Switzerland
Undoubtedly the most picturesque concours event of the year, and probably the only one where you'll get to see 250 GTOs, 300SLs and the like sliding around on a frozen lake.
24-26 | Race Retro | Stoneleigh Park, Warwickshire
After a few years affected by the pandemic, Race Retro should be pretty solid for 2023, and we can once again get our fix, with a particular focus on rallying thanks to the live stage outside.
24-26 | The London Classic Car Show | Olympia, London
Given the British motor show was hosted at the Olympia between 1905 and 1936, it's an appropriate (and rather magnificent) venue for the London Classic Car Show, and accompanying Historics auction.
25 | VSCC Pomeroy Trophy | Silverstone, Northamptonshire
As ever at the "Pom", drivers and cars will be challenged on their speed, agility and braking in a variety of complicated tests.
March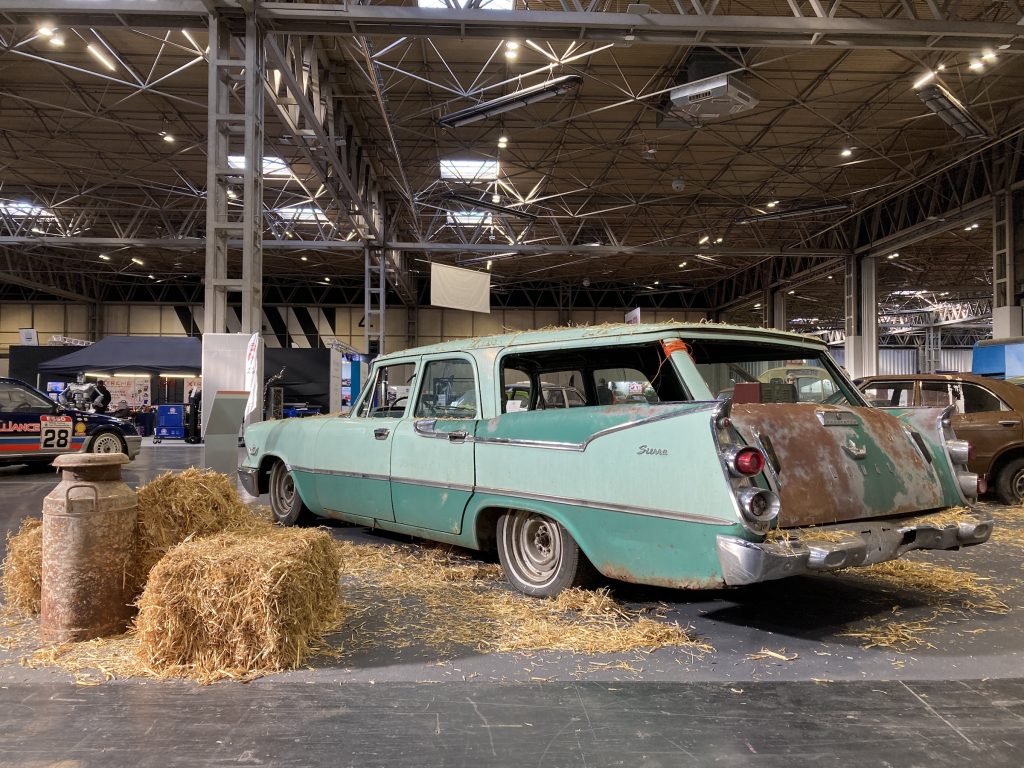 5 | The Brighton Antiques Collectable & Vintage Fair | Brighton Racecourse, East Sussex
160-plus fantastic indoor stalls said to be bristling with all variety of amazing antiques, vintage and collectable items.
24-26 | Classic Car & Restoration Show | NEC, Birmingham
The "resto show" is a bit like November's Classic Car Show, but for those with dirtier fingernails. The cars aren't as shiny but they're just as interesting, and it's worth a visit if you have a project of your own to complete.
April
12-16 | Techno-Classica Essen | Essen, Germany
A word of warning: take comfortable shoes as the Techno-Classica show packs 12 halls, 1250 exhibitors and 200 car clubs.
15-16 | 80th Members' Meeting | Goodwood, West Sussex
Goodwood's most exclusive motorsport event returns to a springtime slot. Key billing this year is a grid full of Lotus Cortinas, celebrating the car's 60th anniversary.
20 | Salon Privé | Royal Hospital Chelsea, London
A grand venue, spectacular cars and people dressed in their finest clothes; if the weather plays ball, this will be a fine day out indeed.
23 | April Scramble | Bicester Heritage, Oxfordshire
You'd be wise to get your tickets in early for Bicester's second Sunday Scramble of the year; January's event was a sell-out.
23 | Japfest | Silverstone, Northamptonshire
The main event of the year for fans and owners of Japanese cars, with plenty to walk around and see, and track driving and drifting taking place on the circuit too.
23 | Drive It Day | National
You shouldn't need an excuse to take your classic out for a run, but Drive It Day is as good an excuse as any, organised by the FBHVC (Federation of British Historic Vehicle Clubs) to raise money for NSPCC's Childline.
29-30 | Donington Historic Festival | Donington Park, Derbyshire
Donington remains one of the UK's best circuits and a great place to watch some racing – particularly when it's a mix of everything from classic Le Mans racers to single-seaters and Group C monsters.
May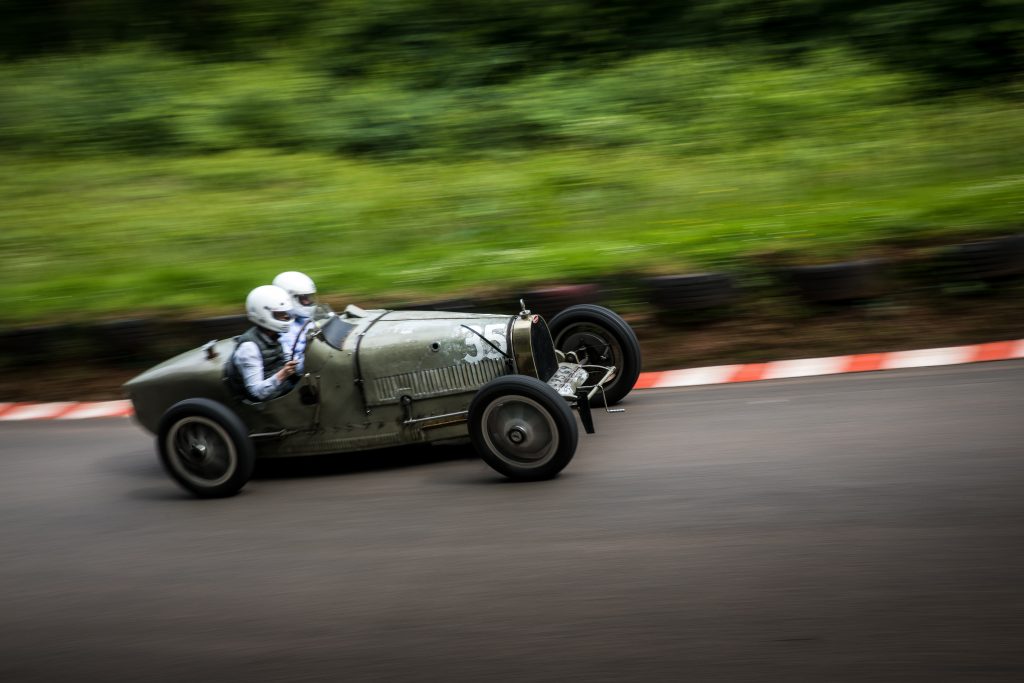 5-7 | Nostalgia Nationals | Santa Pod, Northamptonshire
A weekend of pre-1973 racing and displays at Britain's best-known drag strip. If you like your straight-line racing with a historic vibe, this is the one to visit.
6-7 | Historic Wolds Trophy | Cadwell Park, Lincolnshire
All the big UK circuits have a historic race of some kind these days, but Cadwell is one of few that can carry off a historic feel to the circuit too, with its twisting narrow layout and rolling hills. Formula Fords, historic touring cars and more.
13-14 | Spring Autojumble | Beaulieu, Hampshire
Consider this a warm-up for the biggie in September – or maybe an early chance to pick up some vital parts for your classic!
19-21 | Concorso d'Eleganza Villa d'Este | Lake Como, Italy
You might have been to a concours d'elegance before, but have you been to the Concorso d'Eleganza Villa d'Este? If not, it's one to add to the bucket list, given the quality of the cars and scenery offered by the setting.
20-21 | Retro Rides Weekender | Goodwood, West Sussex
Retro Rides seems to put on bigger and better shows ever year, and attracts an eclectic mix of retro cars, from wonderfully standard examples to spectacular modified cars and homebrew conversions.
24-25 | Concours on Savile Row | Savile Row, London
We're big fans of this central London concours, with a vibe you won't find at any of the other big concours events of the year. The cars are no less special for the urban setting, either.
27 | MG Centenary | British Motor Museum, Warwickshire
The hundredth anniversary of MG is going to be one of the bigger talking points of the British motoring calendar, and this celebration at the British Motor Museum will be a must-visit for fans of the marque.
27-28 | Hagerty Hill Climb | Shelsley Walsh, Worcestershire
We were blown away by the support for this last year so the Hagerty Hill Climb returns to Shelsley Walsh again in 2023. It's a great chance to take your classic or race car up the hill, but this year you can simply spectate if you wish, too. Tickets are on sale here.
27-28 | Masters Historic Festival | Brands Hatch, Kent
A lineup including 60s, 70s and 80s Formula One machines and '90s and '00s Le Mans prototypes is enough to send a shiver down the spine before you even get to the circuit.
29 | Yorkshire Classic & Performance Motor Show | Ripley, North Yorkshire
Now in its impressive 39th year, this classic and modern classic car and motorcycle show should give northern enthusiasts something to put in the calendar – and it's a rather wonderful venue too.
29-10 Jun | Tourist Trophy | Isle of Man
Motorcycling events come no bigger, as riders from around the world descend on the Isle of Man to watch incredible road racing. You don't even need to be a biker to appreciate the appeal.
June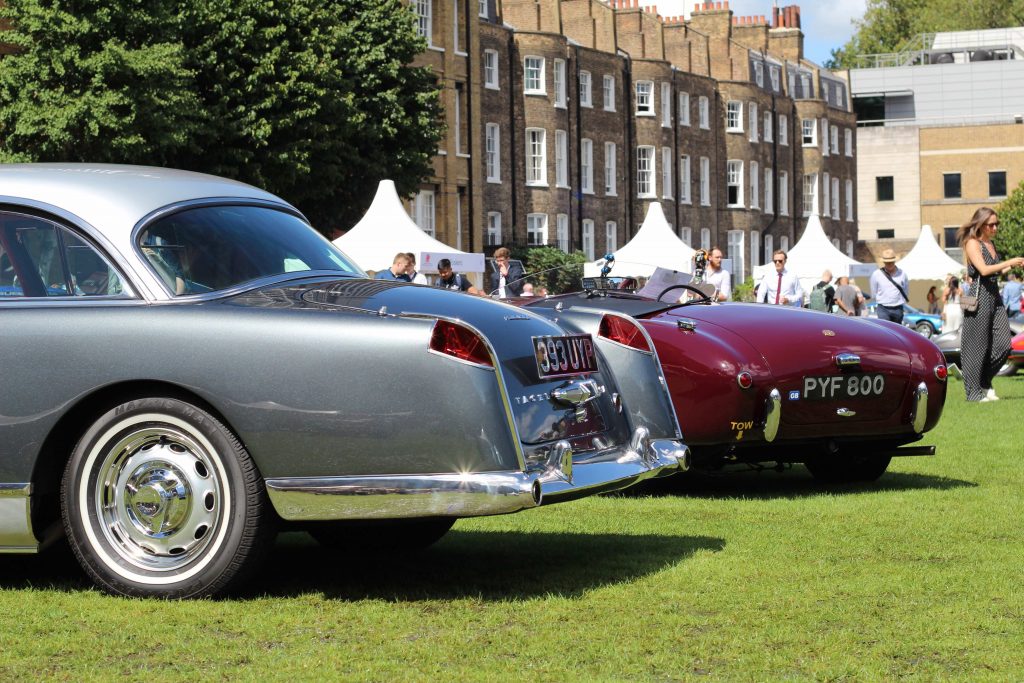 4 | London to Brighton Classic Car Rally | Brooklands, Surrey
It might be called the London to Brighton but competitors will set off from the Brooklands Museum for this year's classic car event, with a start time of 8:30am – go and cheer them on!
6-8 | London Concours | Armoury House, London
The photos from this one always look special thanks to a spectacular city backdrop, and 2023's event will celebrate a mix including 60 years of Lamborghini, the Porsche 911 RS, and automotive "haute couture".
10-11 | 24 Heures du Mans | Le Mans, France
It's a biggie this year: the centenary of the world's greatest motor race. And err… it's mostly sold-out already as a result. Still, you can catch it on TV, or perhaps try and make friends with one of the teams…
17 | Ten-year anniversary celebration | Bicester Heritage, Oxfordshire
Bicester Heritage hasn't revealed any solid details on this one yet, but they're sure to put on something special.
17-18 | Brooklands Festival of Motoring | Brooklands, Surrey
Two days of motoring history, including competitive driving, Test Hill ascents, and a festival atmosphere with food, music and entertainment for the family.
17-18 | American Speedfest 10 | Brands Hatch, Kent
There's a huge American car community in the UK and this is one of the events that best celebrates it. Off track there's a show, on track you'll see Euro NASCAR, Legends, and a Corvette race.
18 | Retro Show | Santa Pod, Northamptonshire
Last year's Retro Show felt a bit sparse, but hopefully this year's event won't suffer from peak fuel prices! We enjoyed the action anyway, with show and shine, drag racing, and drifting.
23-25 | Yorkshire Motorsport Festival | Holmfirth, West Yorkshire
Set in the rolling hills of West Yorkshire, the Yorkshire Motorsport Festival is now in its third year, and is notable mainly for introducing a new British hill climb – expect more action there this year.
29-2 Jul | Le Mans Classic | Le Mans, France
Thankfully the Classic hasn't been fully snapped up like the full race, so perhaps celebrate 2023's centenary by watching some historic racers going around instead. The atmosphere is a lot more chilled, too.
30-2 Jul | World Superbikes | Donington Park, Derbyshire
MotoGP seems to create more headlines, but the racing in World Superbikes is just as good to watch. Will 2023's race see another victory from Northern Irish six-time champion, Jonathan Rea?
July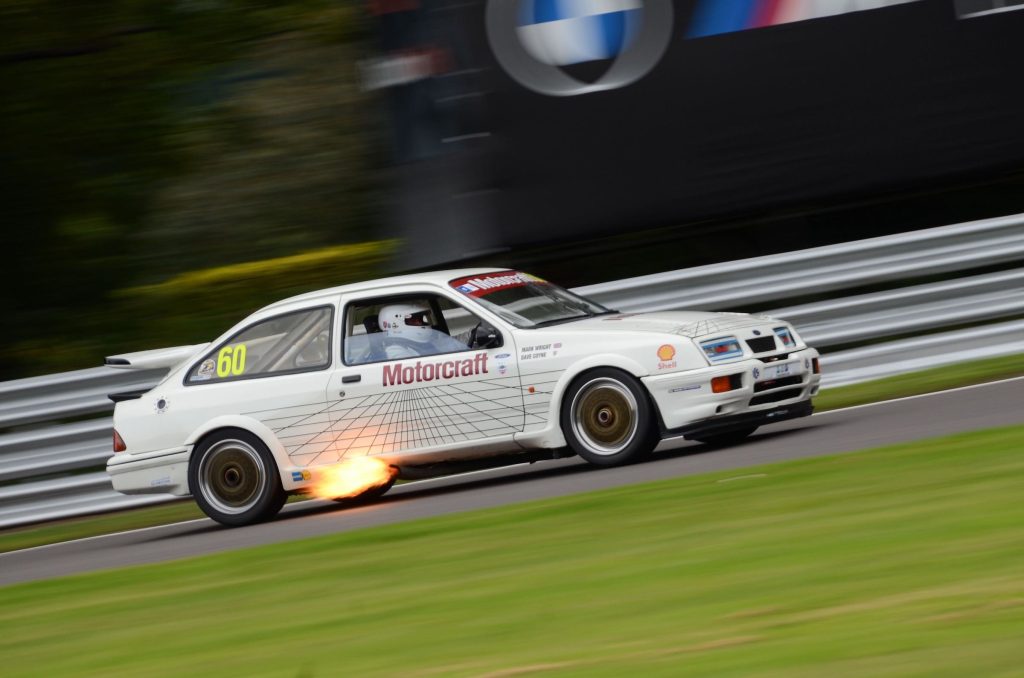 1-2 | Super Touring Power | Brands Hatch, Kent
We're unreasonably excited about Super Touring Power, set to be a celebration of British tin-top racing, and in particular, the incredible super touring machines of the 1990s – expect plenty of familiar cars and drivers at this one.
7-9 | F1 British Grand Prix | Silverstone, Northamptonshire
We shouldn't need to explain this in too much detail! Last year's British Grand Prix gave us probably the most exciting moment of the season: the words "through goes Hamilton!" will stick with most of us for a long time…
7-9 | Dragstalgia | Santa Pod, Northamptonshire
More fantastic retro racing at the 'Pod, with a huge variety of classics competing on the strip, with Cannonballs and gassers, as well as a show and shine, and live music.
8-9 | Heveningham Concours | Heveningham Hall, Suffolk
Perhaps the most appealing arrangement of vehicles at any concours of the year, with some amazing machinery set out along Heveningham Hall's tiered lawn. Proceeds from the event go towards local dementia care.
13-16 | Festival of Speed | Goodwood, West Sussex
Get your motoring fix on the Duke of Richmond's lawn, with a little bit of everything: supercars, classics, veterans, bikes, rally cars and stunt driving, among other things.
16 | Peugeot Sport Festival | Prescott Hillclimb, Gloucestershire
This annual event from the Peugeot Sport Club UK is the place to be if you have a GTi, Rallye, XS, Mi16 or other sporty Pug… and you can exercise them on the hill, too.
16 | Scottish Festival of Motoring | Royal Highland Centre, Edinburgh
Now in its third year, the Scottish Festival of Motoring is a varied event, including everything from show vehicles to stunt drivers and riders, dyno runs, and trucks.
21-23 | Bug Jam 36 | Santa Pod, Northamptonshire
One of the biggest Volkswagen shows of the year, Bug Jam should be on the list of any VW nut, particularly if you're into aircooled 'Dubs. Show and shine, drag racing, even a running and cycling race up the strip; it's all here.
28-30 | Oulton Park Gold Cup | Oulton Park, Cheshire
It's sixty years since Jim Clark won the Gold Cup, so the Jim Clark Trust will be in attendance, and no doubt a few of his cars too. Otherwise, expect some great historic racing at the picturesque Cheshire circuit.
29 | Festival of the Unexceptional | Grimsthorpe Castle, Lincolnshire
A show that surely needs no introduction. Tickets are already on sale for this celebration of the mundane and everyday motorcars from the late '60s to the late '90s. Concours entries this year span from 1968-1998.
August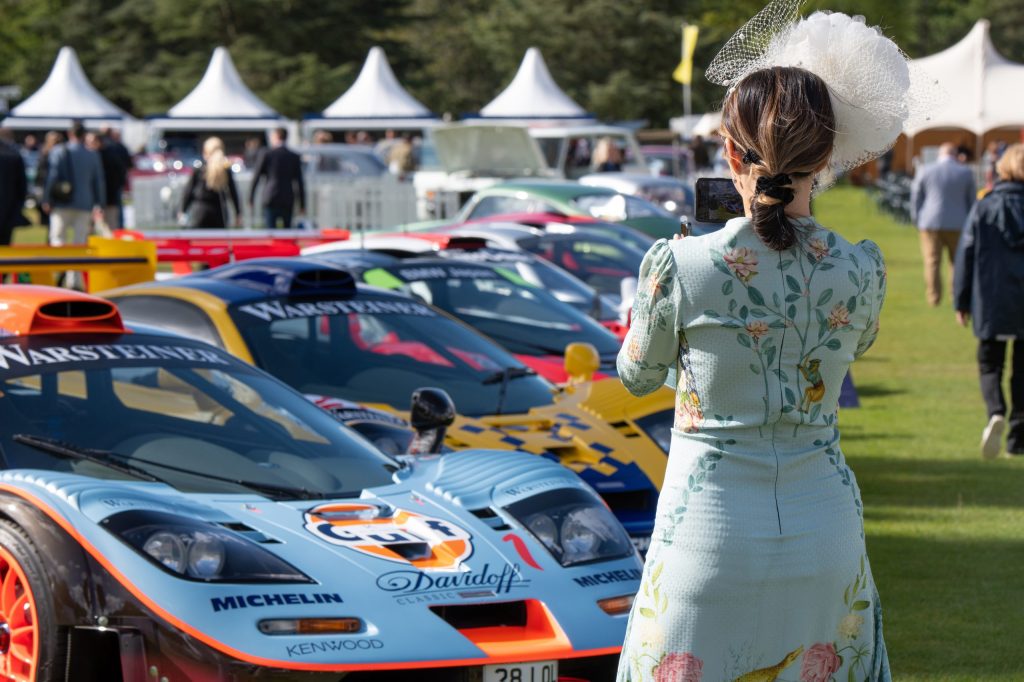 4-6 | MotoGP British Grand Prix | Silverstone, Northamptonshire
Recent years have seen a shake-up in MotoGP, with Marc Márquez's reign coming to an end and titles from riders like Joan Mir, Fabio Quartararo and Francesco Bagnaia. Who will win over the British crowd in 2023?
13 | Retro Rides Gathering | Mallory Park Circuit, Leicestershire
Another key show from Retro Rides. The Gathering moved to Mallory Park last year and it's back this year, with the same great mix of brilliant retro machinery.
13 | Festival Italia | Brands Hatch, Kent
From Arna to Aperta everything Italian will be welcome at Brands Hatch in August. Last year was a scorcher, and not just in the bright reds and yellows that dominate the Italian car scene.
25-27 | Silverstone Festival | Silverstone, Northamptonshire
A rebrand sees The Classic at Silverstone become the Silverstone Festival this year – makes sense, given the scope of the event has grown massively over the last few years. Music, food, racing – there'll be plenty to do and see.
25-27 | Carfest | Laverstoke Park Farm, Hampshire
Originally set up by Chris Evans, there's a real family feel to Carfest, and the event supports several UK childrens charities. Expect a star-studded lineup of musicians and comedians – and cars, of course.
26-27 | Gravity Show | NEC, Birmingham
If spectacular show cars are your thing, then Gravity is well worth a visit. This year the NEC is hosting – you'd best bring your cleanest microfibres for this one…
30-3 Sep | Salon Privé Blenheim | Blenheim Palace, Oxfordshire
Another incredible backdrop for a concours event, Salon Privé is back at Blenheim, with more than 70 cars represented in the concours this year.
September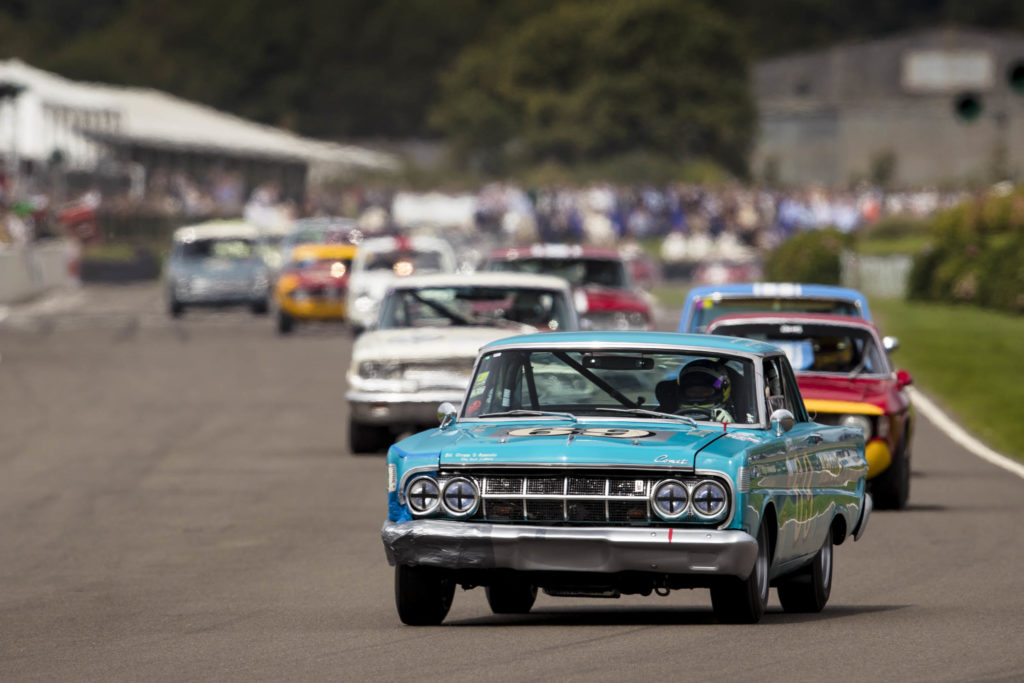 1-3 | Concours of Elegance | Hampton Court Palace, London
…and if Blenheim Palace is a drive too far, perhaps Hampton Court Palace will be closer, for its annual concours. The lineup of machines should be, as ever, deeply covetable.
2 | RADwood UK | Bicester Heritage, Oxfordshire
Last year's return for RADwood in the UK was a huge success, and we're hoping for even wilder '80s and '90s machines this year, covering everything as diverse as Honda Motocompos to Ferrari Testarossas. Tickets are already on sale here.
2-3 | International Autojumble | Beaulieu, Hampshire
This remarkable event attracts classic owners from all over Europe (and some even further afield). Whether you're buying washers and brochures or a whole car, you'll probably find it here.
8-10 | The Goodwood Revival | Goodwood, West Sussex
Simply one of our favourite events of the year – the Revival has an atmosphere like no other, particularly if the sun's out. Get choosing your outfit now…
15-17 | Hot Rod Drags | Santa Pod, Northamptonshire
Another pre-'73 event at Santa Pod, the Hot Rod Drags should nicely round out a summer of excess with… well, even more excess. Bring ear defenders and some money for hot dogs.
16-17 | Circuit des Remparts | Angoulême, France
One of the most remarkable racing events of the year, with vintage cars navigating the tight (and steep!) roads of the historic town of Angoulême in southwestern France.
October
8 | October Scramble | Bicester Heritage, Oxfordshire
You know the drill by now with Bicester's Scramble events. This one is the last of 2023, and is sure to sell out quickly as a result when tickets go on sale.
November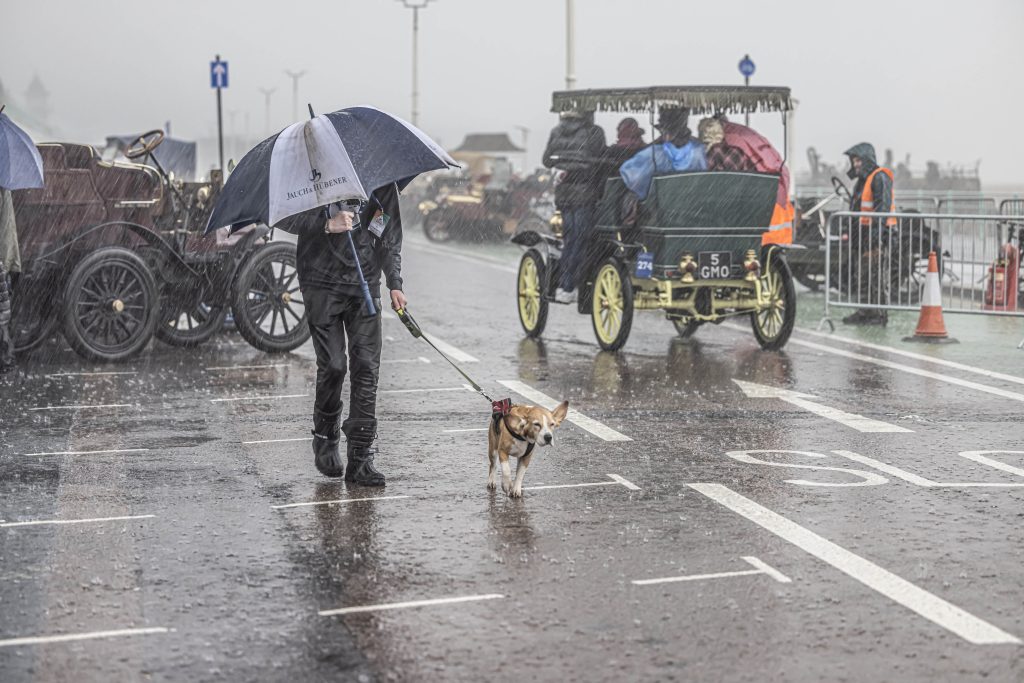 6 | London to Brighton Veteran Car Run | Southern UK
The whole Hagerty media team attended last year, which naturally turned out to be the wettest L2B on record. We couldn't find a single competitor without a smile, though.
10-12 | Classic Motor Show | NEC, Birmingham
This has become the default get-together for classic fans across the country, and it's usually an opportunity to meet some of the TV and YouTube personalities too, and pore over their cars in person.
19 | Stage Rally and Fireworks | Cadwell Park, Lincolnshire
Several UK circuits have firework displays to round out the year, but we're throwing Cadwell's one in here because it combines it with some rallying. Not simultaneously, obviously.
December
2-5 | LeJog | National
It had somehow passed us by that the gruelling Lands End to John O'Groats rally held by the Historic Endurance Rallying Association was now open to pre-1991 cars – opening up numerous 1980s icons to this challenging 1300-mile rally.
Check out the Hagerty Media homepage for daily news, features, interviews and buying guides, or better still, bookmark it.