My search for a replacement family bus didn't get off to a flying start. The first chap I spoke with proudly informed me he'd not added his name to the V5C keeper's document, because, in his words, "Didn't want to add to the number of owners, MATE."
'What a splendid way,' I thought, 'to avoid all those ghastly parking tickets, speeding fines and knocks at the door from the police when the car is reported as being involved in a hit and run.'
It was struck off the list.
Next up came a gentleman who said he'd answer a list of questions I would email him, then, presumably changed his mind after receiving the questions – you know the sort of thing; Is there finance outstanding against it? Has it got a complete service history? Did you steal it from your elderly, infirm grandmother and hope to sell it to fund a drugs habit? – and instead he just sent more pictures, saying simply, "It's a great runner, MATE."
It was struck off the list.
Then came someone altogether more promising. And a stroke of bad luck. A doctor in Yorkshire had a nice-sounding example, with lots of history. But it had just popped a fuel injector. If I could wait for that, he'd let me know when it had been repaired.
It was moved down the list.
Then came a car dealer. A professional. Someone who makes their living buying sound cars, selling them at fair prices, delivering good customer service, taking some margin, before going back to square one and repeating all over. We spoke on the phone. "Sure, email your questions, MATE" came the reply. So I did.
'First to see will buy, MATE' was his exhaustive written response. Which was strange, as I didn't remember asking the question, 'Who will buy this car?'.
It was struck off the list.
Believe it or not, there were more instances like this. How difficult can it be, I wondered, to buy an old Mercedes E-Class estate?
So I changed tack. By which I mean I resigned myself to having to spend more money. Up to this point, I was looking at S212, 2010 to 2013 era cars in the region of £6000 to £7000, punted along by the tough and torquey 350 CDI V6 diesel engine, and on the north side of 100,000 miles. Once upon a time I'd owned a four-year old example, bought on the never-never PCP and it had done us proud. I missed having a car like that in my life and knew an older, high-mileage example would make for a fab, affordable family creche/dog kennel/bike shed/rubbish removal van.
I played around with the budget on Auto Trader. Cars came and went. Then early one Saturday morning one E-Class estate appeared that I'd not spied before.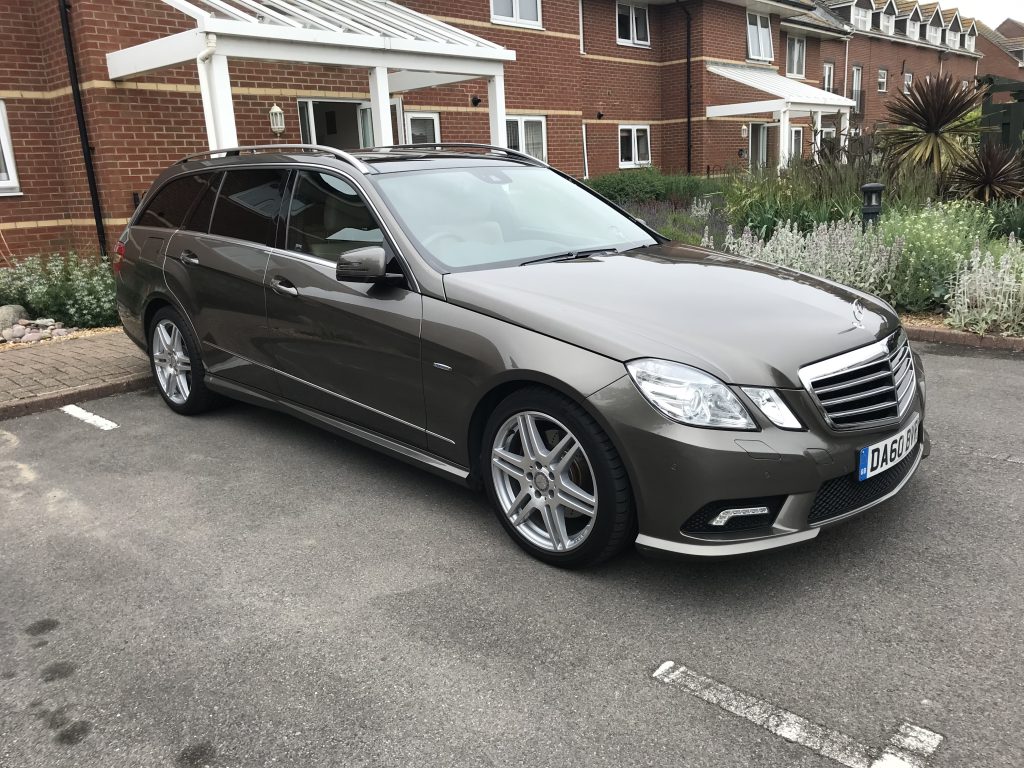 My heart skipped a beat. The spec suggested someone had impeccable taste. The mileage was less than half that of cars I'd been looking at. And then came the really good bit: I spoke with the seller and he sounded like an actual human being.
It was added to the list.
By nine o'clock the next morning I was shaking hands with a gentleman who we shall call Peter, because that was his name.
Peter, it transpired, was just as exasperated as I was. He'd been frustrated by a never-ending stream of phone calls from traders saying things like, 'What's the lowest price you'll take MATE, if I bring cash?' and 'Let me put it in my showroom, MATE, and I could get you £12k for it but it may take a few months MATE.' This was of no use to Peter, who wasn't taken with the idea of counting out the best part of £10,000 in cash, checking every single bank note for forgeries, and carrying the whole caboodle to his bank's local branch – or waiting months on end for a dealer to get nowhere because they keep saying to prospective customers, 'MATE. First to see will buy MATE'.
Oh, and he wasn't their mate. I get that. It would bug me too.
He later confided that when he spoke with me, he'd been oh-so-close to withdrawing his advert from Auto Trader. And then, as if by magic, a proper car enthusiast called up – and yes, of course he would be happy to reply to an email with a list of questions.
Sure enough, he did reply to all my questions. And sure enough, after running an HPI check, there we were, the morning after, walking around this vision of Indium Grey beauty (hey, I'm biased). It looked almost too good to be true. Everything worked. We went for a test drive. It was heavenly.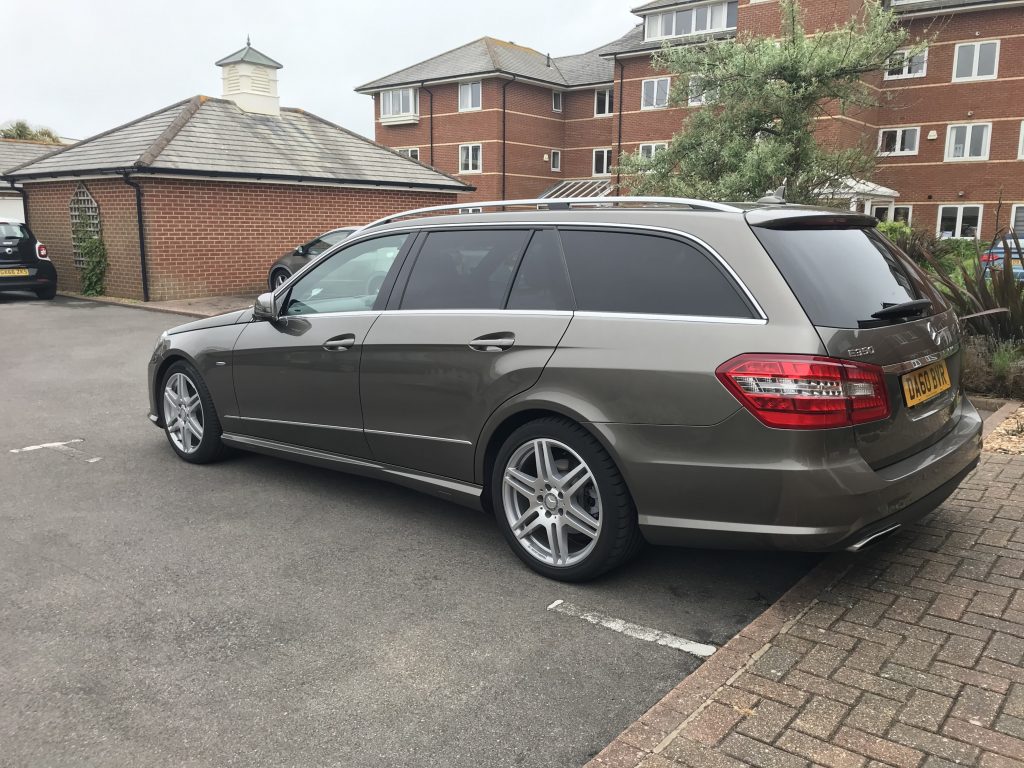 Then we went through its history file. All present and correct. The car had wanted for nothing. And Peter was only selling it because he'd bought it from its second owner, a friend of his from the local yacht club who'd bought it from a Porsche dealer to tow a RIB with, only to realise he'd not done his homework and the towing capacity wasn't sufficient. So he sold it to Peter who knew it was too nice a car to pass up. But he and his wife were covering a mere 30 miles a week in what was their second car and he knew, in his heart of hearts, it needed to go to a new home.
It was now officially the only car on my list.
I felt guilt knocking a few hundred pounds from the price, but did and we shook hands. I left a deposit and returned a few days later to collect the car and settle the balance. The funds were transferred by banking app in seconds, we exchanged a seller-buyer contract, completed the V5C paperwork and chatted about Mercedes cars we'd owned through the years.
Then it was my car.
So there you have it. Buying a used car can be an exercise in patience. But good cars and fellow enthusiasts are out there.
You just have to keep the faith. And keep working your way through that list. MATE.
Read more
Saint Cowland of Cars and his ever-growing flock
Is the Mercedes 500 SEC the next big thing? Let Magnus Walker help you decide
The Porsche 924 wasn't born a Porsche. It became one. | Revelations with Jason Cammisa