Today is the day you'll learn a new word: Tellum. It's a hairstyle, and the opposite of a mullet (as you might gather from the spelling), in that it reverses the usual "business at the front, party at the back" arrangement of your typical mullet. Doesn't your day feel just a little more complete with that knowledge?
It's more relevant than you think anyway, because this 1960 Jaguar XK150 "Foxbat" shooting brake is the automotive equivalent of a Tellum. In combining the forward portion of Jaguar's famous sports car with the rear end from no less (and indeed no more) than a Morris Minor, the party here is very much at the front.
How much is your car to insure? Find out in four easy steps.
Get a quote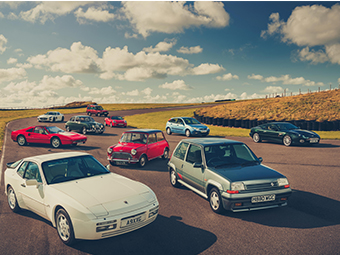 The unusual concoction is being sold through Tunbridge Wells-based classic car dealer Justin Banks and not surprisingly is claimed to be the only one in the world. The story is, we imagine, familiar to many shooting brakes: its builder Geoffrey Stevens was an enthusiast of the marque (Jaguar, that is, rather than Morris) but had dogs and work paraphernalia to cart around, and given Jaguar's oversight on these requirements, decided to build it himself from a rusty donor.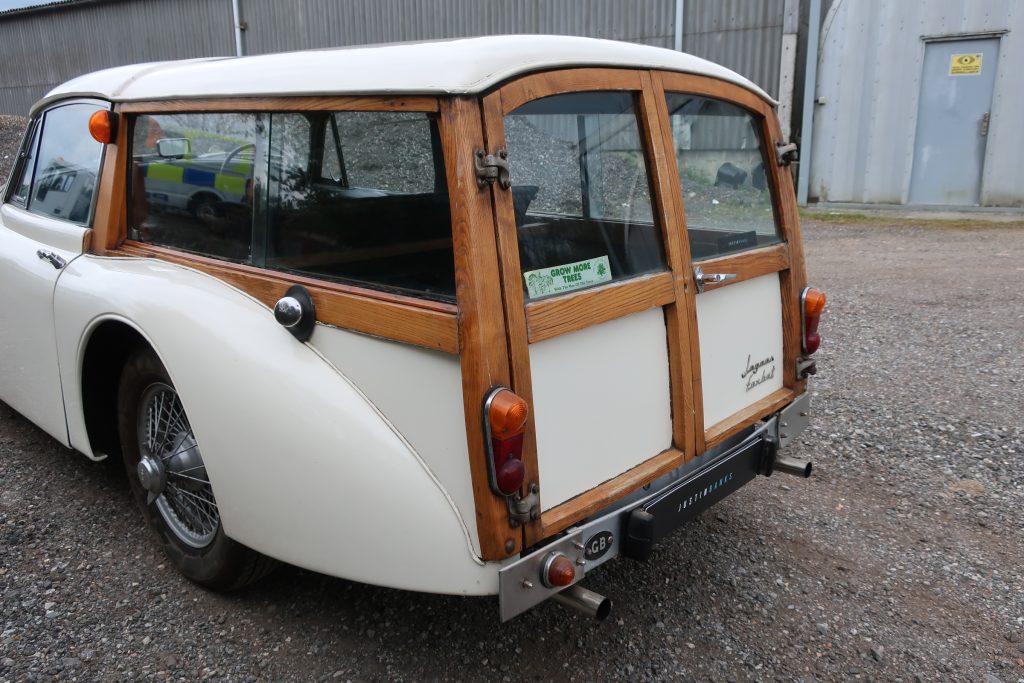 Interestingly, Stevens' build window of 1975-1977 places it just a couple of years after Lynx Engineering started building XJ-S-based Eventers, so perhaps there was some inspiration there. The Eventer is perhaps the more elegantly resolved of the pair, but given Lynx made more than 60 of the things, the Foxbat definitely has rarity on its side.
Its builder sold the vehicle in the 1980s after which it spent some time in France as part of a collection, before being brought back to the UK in 2008. It has been carefully stored and run regularly since, though the dealer suggests it would benefit from a good service.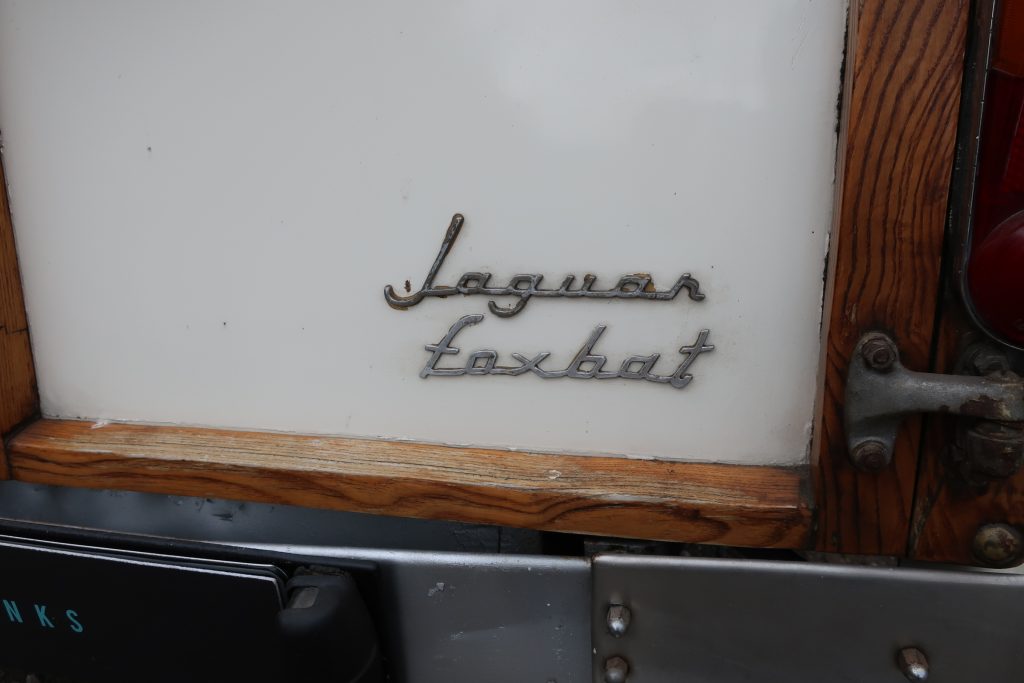 With the oily bits – a 3.4-litre inline six, Moss gearbox and familiar running gear – such a task is presumably no trickier than that of the donor car. You'd need to remember to keep the Minor's wooden frame in good nick too. The interior looks well-worn and the rear seats somewhat "occasional", but no standard Jag from the period would get close in terms of practicality – that load bay seems to be bigger than that of most modern estate cars.
It's advertised for sale with a tag of £44,995. That's similar to a condition 3 ("good") 1960 drophead coupé, and a touch more than a fixed-head coupé also in condition 3, which is probably fair comparison for a car that's in good shape but obviously isn't entirely original. You probably wouldn't be afraid to use it too – which is why Mr Stevens built it in the first place.
Also read
Our Classics: 1989 Jaguar XJ-S 3.6 coupé
Shoot from the hip: 11 of the coolest shooting brakes
This hair stylist works on his devilish Jaguar "Beelzebub" with the patience of a saint