If our previous starter classic guides have detailed some classic car icons – and with cars like the Mini, Beetle, and 205 GTi there have been some very special models already – then a budget of £20,000-£35,000 is where some of the blue bloods of the classic world enter the fray.
That includes models like the Jaguar MkII, the Ford Mustang and the Mercedes-Benz SL, though we've also thrown in a couple of slightly more unusual choices, one of which offers a classic feel through more modern mechanicals.
How much is your car to insure? Find out in four easy steps.
Get a quote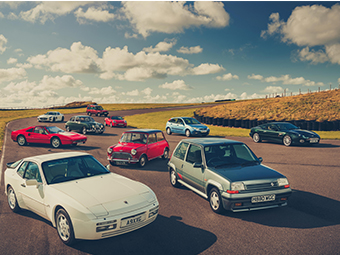 At this point these cars are starter classics mainly in the sense that you should still be able to maintain them at home without much difficulty, but unless you're a particularly skilled DIYer then budget for specialists to carry out more complex jobs.
Jaguar MkII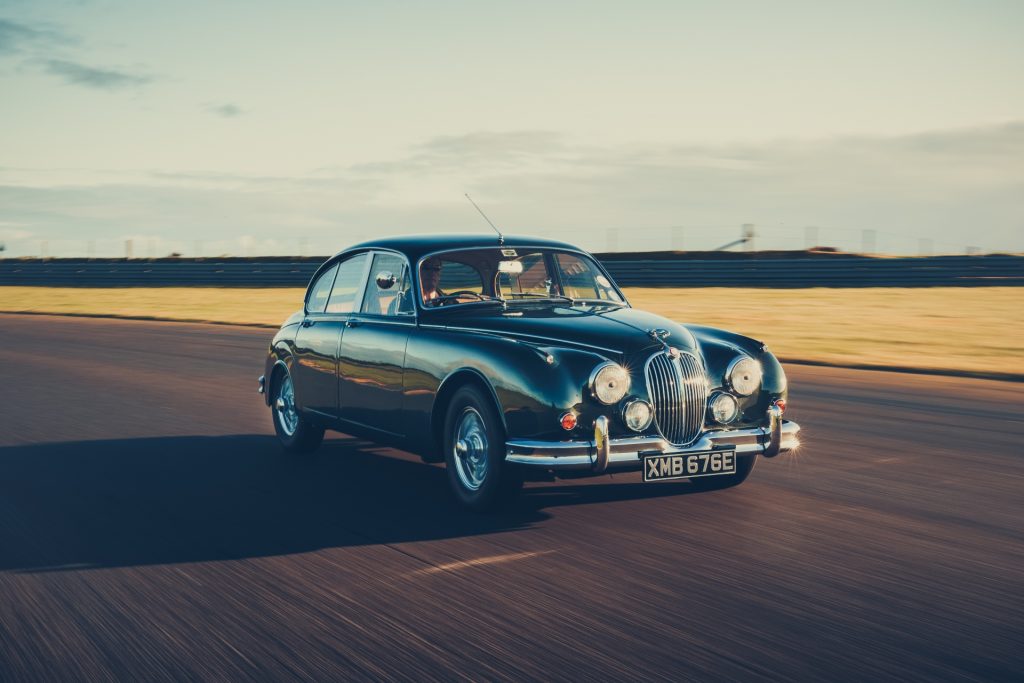 The MKII is the Jaguar which earned the company its reputation for sporting saloons in the 1960s. It was a mainstay of the range for almost a decade, and the classic saloon best-known to those who don't count classics as an interest. Whether you remember it most fondly for the Great Train Robbery, or The Sweeney, or even as the car of beer swilling opera enthusiast Inspector Morse, the MKII has rightly earned its place among the classic car greats.
Prices went mad during the 80s, but have eased back since – you can get a reasonable 3.8 or a very nice 3.4 for our budget, along with your pick of 2.4s. Engine conversions are rife with 3.8 and 4.2 the most common sizes – if the swaps are still XK engines, these can improve values (though not to the level of an original 3.8).
MKIIs were built to a cost, like all 1960s Jaguars, and the issues you can expect include considerable rust. Check the floors thoroughly, as well as the sills, the rear lip of the bootlid, and the door bottoms. Previous restorations may have involved a lot of filler, so get a magnet onto anything you're not sure about. A historied car will always fetch more than one with no paperwork – and be easier to sell on later.
Mercedes-Benz SL (R107)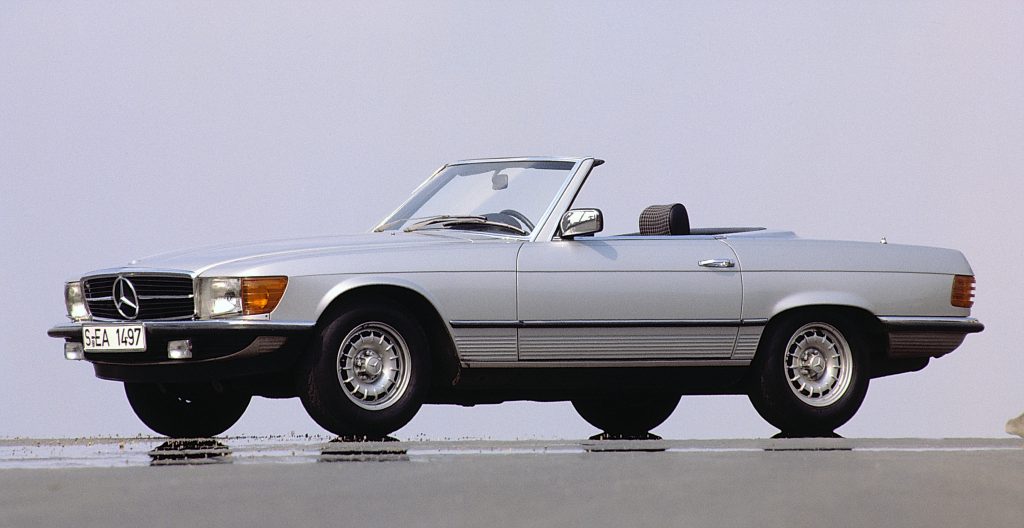 For eighteen years the Mercedes-Benz "R107" SL told the world you'd made it. Beloved of the great and the good – and the shoulder-pad strutting characters from Dallas – its wide range means that as a classic there is an SL for all tastes, and its wide appeal means the R107 is one of the few upmarket cars never to have dropped into bangerdom. Its reputation, unlike so many of its contemporaries, remains unsullied.
Values have been on a steady climb for a while now. As prices of its Pagoda predecessor rise, the R107 is in turn closing the gap, and appeals to those who can't afford the earlier model as well as to those who love it for what it is. There's an R107 to suit most tastes, with roadster and grand-touring 2+2 SLC coupe bodies, smooth six- and brawny eight-cylinder engines, and a kaleidoscope of paint and trim colours. And back in the day, they even made a fine rally car.
It can rust, but mechanically they're solid propositions, and if you check the front and rear valances, bumpers and windscreen surround you should be fairly sure whether your prospective purchase is a good or bad example. Check the scuttle under the air intakes too – water and detritus trapped here can lead to rot in the bulkhead which will cost over £1000 to rectify. SLCs are around £5000 less expensive than SLs, but you should be able to find excellent examples of any SL within our budget.
Ford Mustang Mk1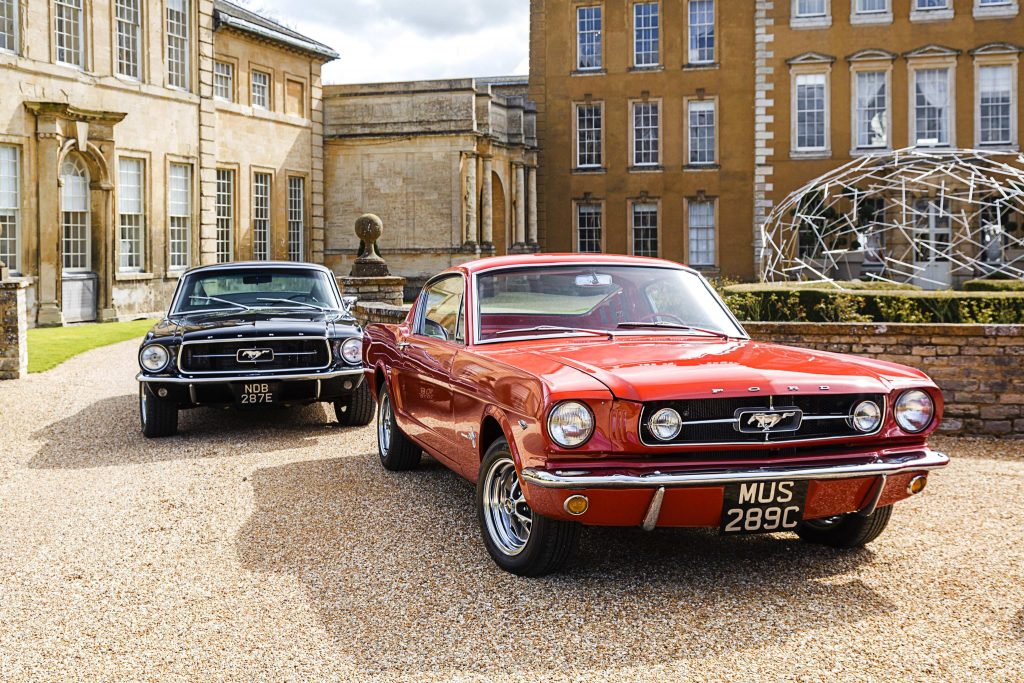 As American cars go, few are better catered for on either side of the pond than the MK1 Ford Mustang. America's first truly personalisable car, targeted at the children of the baby boom generation who didn't want the same boring cars as Mom and Pop, it spawned worldwide imitators including Britain's own Capri.
You could have relative sensible six cylinders if you were sixteen, or a hoofing great 289 V8 if you wanted to show the world who was boss. An extensive options list means that in theory all Mustangs can be different. Most desirable and valuable are the earliest '64 model year cars, while the most powerful MK1 Mustangs are the later, larger Mach 1s and Shelby-tweaked GT390/GT500 models.
With £35,000 to spend, a good 1965 Mustang is likely to be the most desirable and attainable model. Hardtops are better value, while the convertible is perfect for summer evenings with the Eagles on the radio. V8s sell better than six cylinders, and manuals sell better than automatics, so bear this in mind when choosing. While most items are available for restoration, ensure that the body is in good shape as this will be the most expensive issue to rectify.
Morgan Aero 8
So you like the idea of a Morgan? All that craftsmanship and that old-school feeling, but you also want a modern sports car that can keep pace with supercars? The Morgan Aero 8 is the solution. One of few Morgans of its era never to have been built around a wooden spaceframe, the Aero 8 in fact uses aluminium for its greater stiffness and lighter weight. The only offputting issue was the styling – Volkswagen Beetle headlamps made the car look cross eyed, though the MINI headlamps used on later models largely obviated the issue.
The BMW 4.4-litre V8 is related to those in the BMW 540, Bentley Arnage and BMW Z8. Oil filters can leak, but otherwise there's little to worry you. The service interval of 10,000 miles or 1 year is long by the standards of our list, too. Driveline shunt appears to afflict every Aero 8 – they have a somewhat sensitive clutch, but it's possible to learn how to shift smoothly. Your budget will get a good Series 1, or a high mileage and slightly tired Series 2. As ever we'd advise that condition is the best basis for purchase.
Bristol 412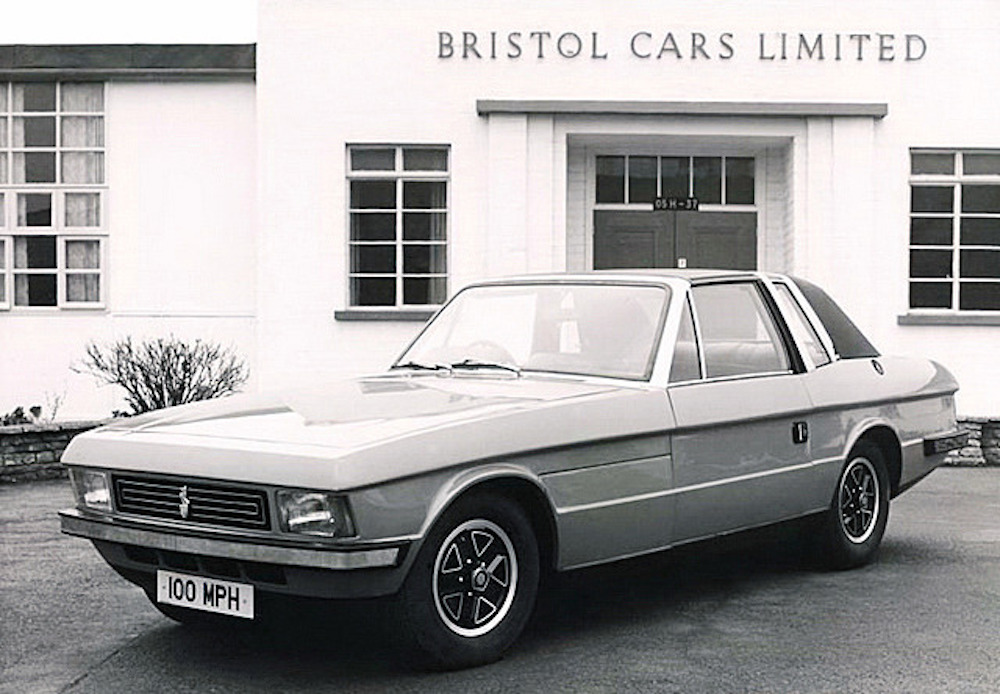 The Bristol 412 is perhaps an odd choice for this list, because very few people have actually heard of it. But it's a coachbuilt, rare, British convertible which uses the finest of materials and which lacks the sheer ostentation of a Rolls-Royce or a Bentley. The Chrysler V8 engines mean that parts for the driveline will be inexpensive and common, likewise the Torqueflite gearbox. Indeed, it may be cheaper to import brand new parts from America than have the originals restored in the UK. Body panels may be harder, but if you can afford to buy a Bristol the chances are having the odd panel made won't break the bank. The roll hoop, windscreen surround and arches are the biggest trouble spots for a 412.
While many may prefer the more conventional looking 603 saloon, the 412's Italian lines allow it to tap into a rich heritage of Anglo-American GTs with Italian styling – cars like the Jensen Interceptor and the Gordon-Keeble GK1. That cachet combined with the open air experience makes the 412 one of Bristol's greatest hits. But such is the niche appeal of the marque, that if you're interested in a purchase you'll know all this already. We don't need to tell you to do it.