Drive an Aston Martin DB4 or DB5 really fast and you'll come across a peculiar trait which simply doesn't occur in a modern automobile. The entire car body lifts on its springs and rides about three inches higher than its normal ride height. The effect is called aerodynamic lift and is caused by a growing difference between the air pressure on top of the car and the pressure beneath it. The air over the car has to travel further and is less dense, which results in net negative pressure. Since it's proportional to area, shape and speed, you need to be going some to feel it, but a four-litre, straight-six bellowing out nearly 300bhp in a fastback Aston is just the device in which to do so. At almost 130mph down Lavant straight at the Goodwood Motor Circuit, there's elevation in sufficient quantities to warrant getting quite a lot of speed off the car before you so much as twitch the wheel to turn into the double apex at Woodcote; failure to do so can result in some 'interesting' effects.
Which leads us to Wunibald Kamm and the Aston Martin DB6. When time came to replace the DB5 model in the mid 1960s, Aston Martin was well aware of the shortcomings of super-spy James Bond's choice of company car. It not only suffered aerodynamic lift at anything like its claimed top speed of 145mph, but it also had rear seats which couldn't accommodate much more than Winnie the Pooh and Piglet. Further, the cabin was an oven in the summer and the steering weight was a shoulder workout when manoeuvring in town. Gorgeous to look at and drive in the right conditions, there were too many of the wrong conditions in the life of owners to warrant purchase. Something needed to be done.
How much is your car to insure? Find out in four easy steps.
Get a quote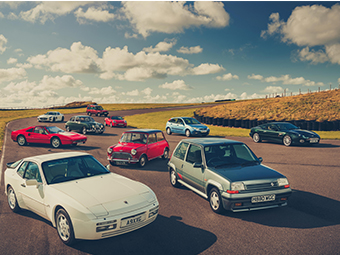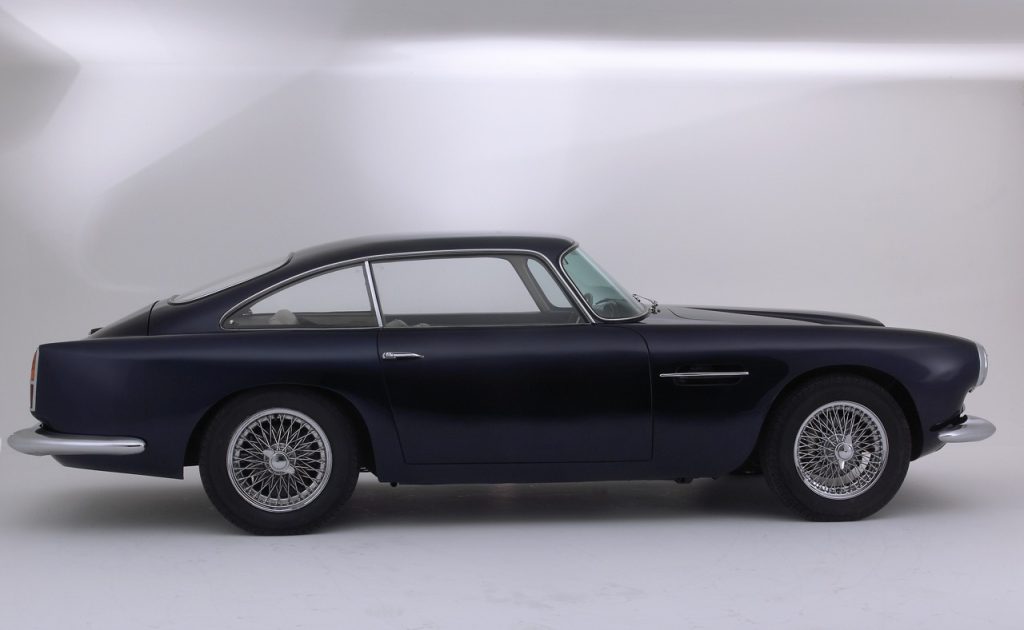 Touring of Milan had already submitted its proposal for a replacement, which given its long association with 'The Aston', it thought to be a shoe in. This Italian carrozzeria had designed (with much input from Harold Beach, Aston's designer/chief engineer) the DB4 and DB5 and licensed its aircraft-inspired Superleggera body construction system to Aston Martin in Newport Pagnell. Touring was keen to get the DB6 contract as its finances were in a sorry state; in fact, the Italian company went bust in 1966, the year after the production launch of the DB6.
Yet Aston Martin rejected Touring's concept, preferring instead its own stretched and expanded study, which had benefitted from time in the wind tunnel and the adoption of a Kamm tail (also called the duck's arse in my day), which kicked up on the edge of the boot lid to separate the air flow more cleanly from the body at speed. Without diving too far down the rabbit hole of Daniel Bernoulli's Principle of fluid dynamics, it worked, and the DB6—despite its higher roof line—was faster and more stable at speed than its predecessor. So much so that high speeds could be maintained for longer, which in turn meant that Tadek Marek's wonderful six-cylinder twin-cam, four-litre engine required yet more oil cooling, hence the big lower grille on the DB6.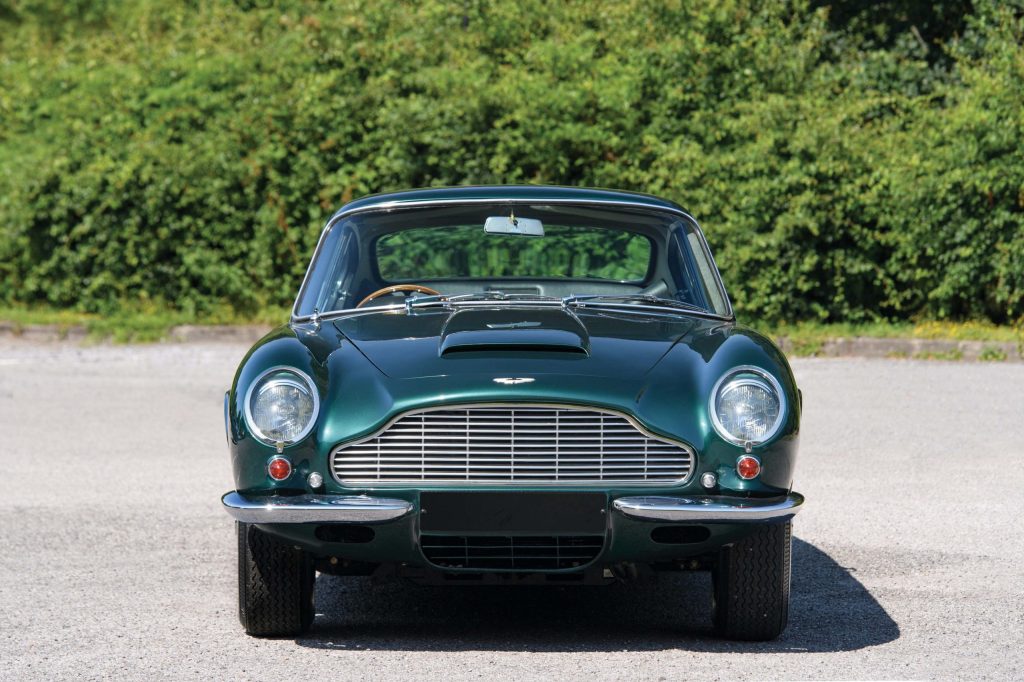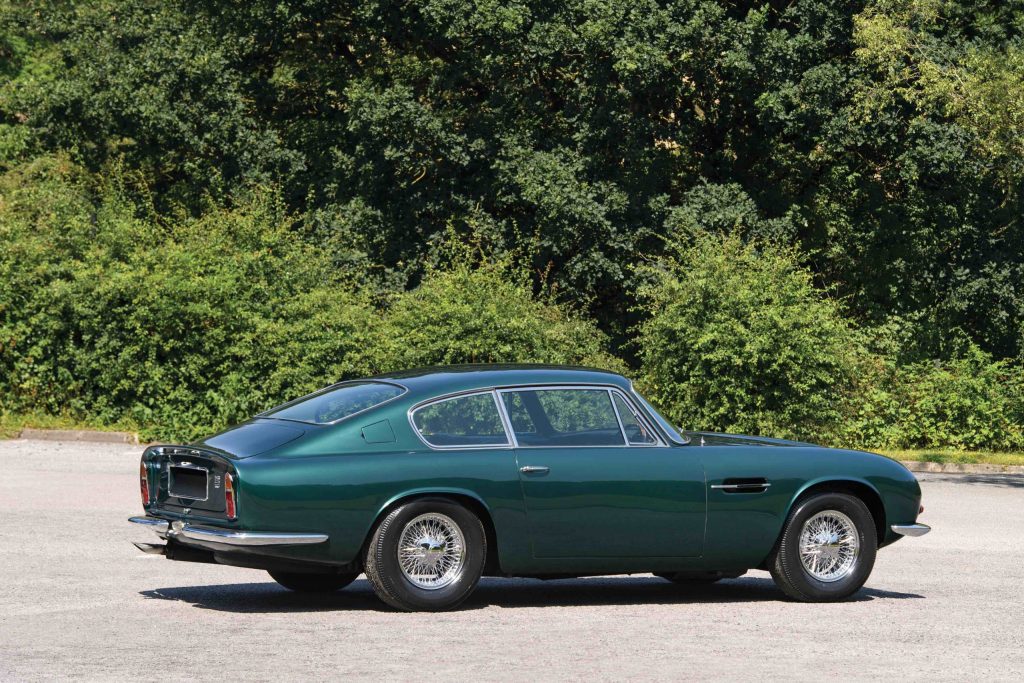 That grille also fed the condenser for the air conditioning, which was a popular option, though the reintroduction of opening quarter lights on the DB6 for the first time since the DB2 gave owners an additional cold-air option at speed. What else? Well contrary to popular belief, the DB6 wasn't that much bigger than the outgoing DB5—just four inches, which are almost all down to the increase in wheelbase to increase the rear passenger leg room. It is also thought the car was much heavier than the DB5, but again not so; just 18lb (8.2kg) separated the two, with the DB6 tipping the scales at 1498kg. Part of that weight saving was the replacement of the Superleggera construction at the rear of the body, which had been used with the DB5, with folded sheet steel. This made attaching the body to the platform chassis more positive and stronger. It was still a heavy way of making cars, though, with steel load-bearing chassis members running down the length of the car to go along with the thick steel sills and outriggers.
The DB5's double wishbone front suspension and its live-axle rear with trailing arms and a Watts linkage were carried over, though the rear spring rates were adjusted upward and Armstrong Selectaride dampers (an option on the DB5) were standard. Power steering was either via ZF or, later, an Adwest system. More hench owners could opt for a standard manual rack-and-pinion system, and brakes were largely unchanged, though the Girling servo units were updated.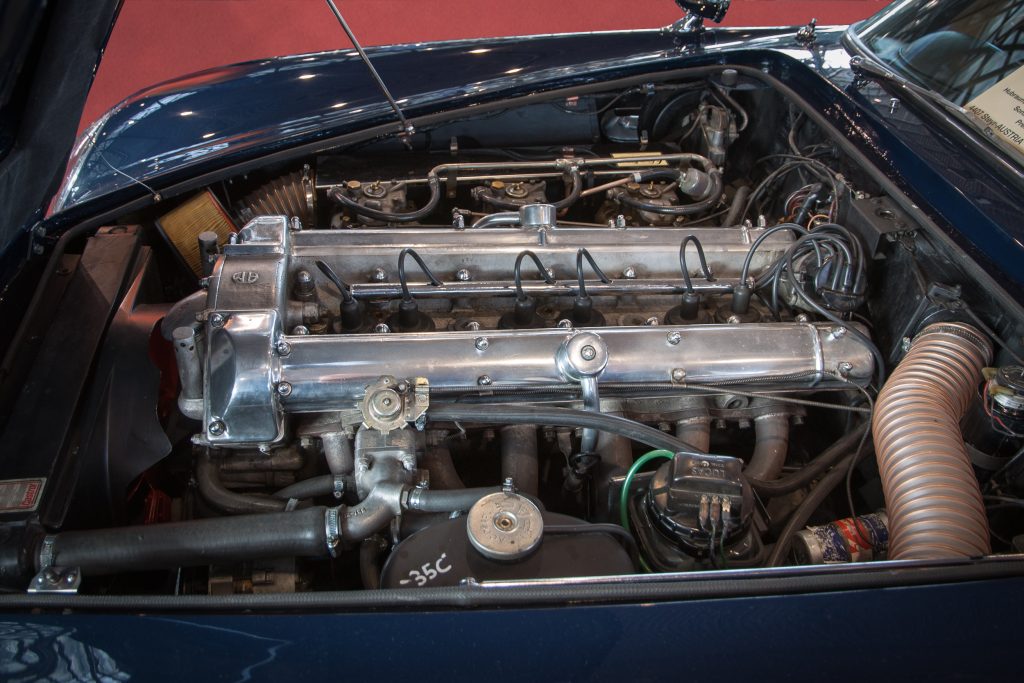 While the four-litre engine remained wholly unchanged from that of the DB5, Vantage models had high compression ratios, with various different camshaft profiles and timing. There was also the Mark II car, which had the option of an AE Brico fuel injection, though few cars retained this arrangement and have been converted back to the Vantage tune with triple Webers. Transmissions were a mix of the ZF five-speed manual or a BorgWarner Model 8 three-speed automatic, which was generally considered so awful that few will have kept these slush 'boxes. One well-known rally car has a modern automatic transmission, which makes it not just a good competition car, but also a first-rate grand tourer.
Other changes were bits of trim, split bumpers, and on later models, slightly flared wheel arches to accommodate wider wheels. Plain centre panels on the seats weren't as elegant as the pleated centres on previous models, and the door trims were so revised and each had an integral ashtray. The plain roof lining lacked the recesses of the DB5, since as the car was no longer produced with Superleggera principles they were no longer needed.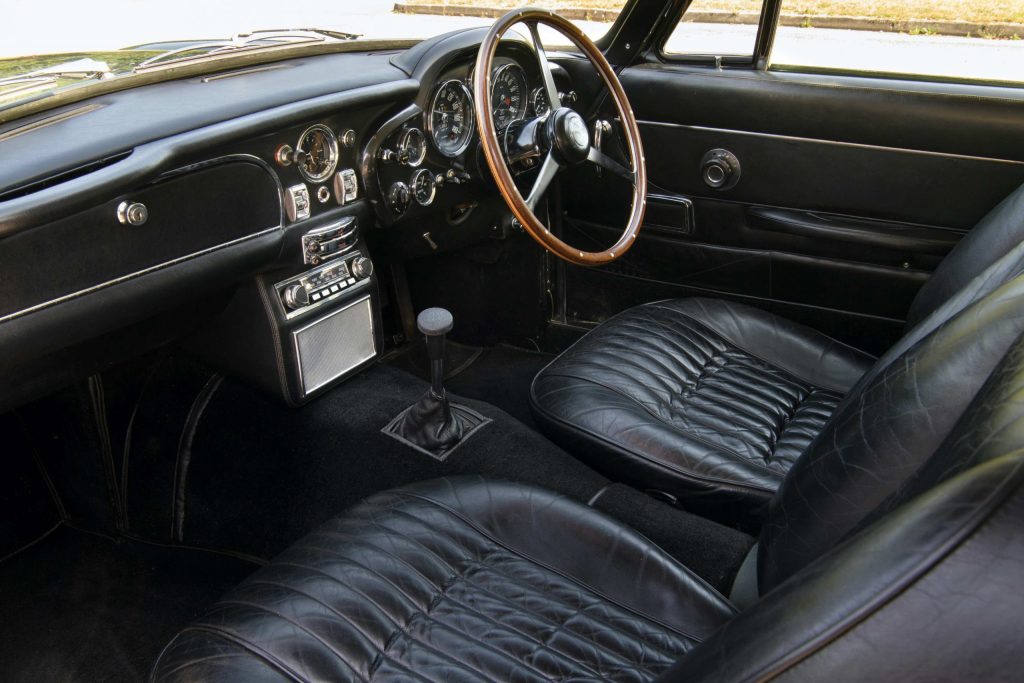 So there it is: The DB6 was a bit bigger and a smidge heavier, but not quite as good looking as the car it replaced. And it was that which has been blamed for the lack of demand and low prices for the 1782 originally built. Well, that's old news, daddy-oh. Nowadays, a DB6 is seen as a usable classic and demand has crept upwards, as have prices. Over to Martin Brewer, proprietor of the Runnymede Motor Company in the Thames Valley, which specialises in DB Aston Martin service and often has DB6s for sale.
"I think the DB6 became a more usable car, especially for the man with a family," he says. "It was a decent four-seater, just as fast as the DB5 and by now most will have gone through the engine rebuild process with a capacity increase to 4.2 litres, or even 4.7 litres, when they go like a rocket ship."
Brewer points out that the DB6 also represents pretty good value for money compared to a DB5. "They cost about £300,000," he says, "but don't forget that buys you a fully restored car."
"A very Grand Tourer," said Motor magazine in its 1966 road test of a Vantage-engined model, which was only one year after it got its hands on the DB5, and indeed there was a fair bit of overlap between production of the two cars. "It makes the overall speed limit of 70mph look ridiculous," said the road tester of LBH 8C, concluding that "the new design is superior in every way to the previous model." He then went on to detail how they held the car in a four-wheel drift round a constant radius corner…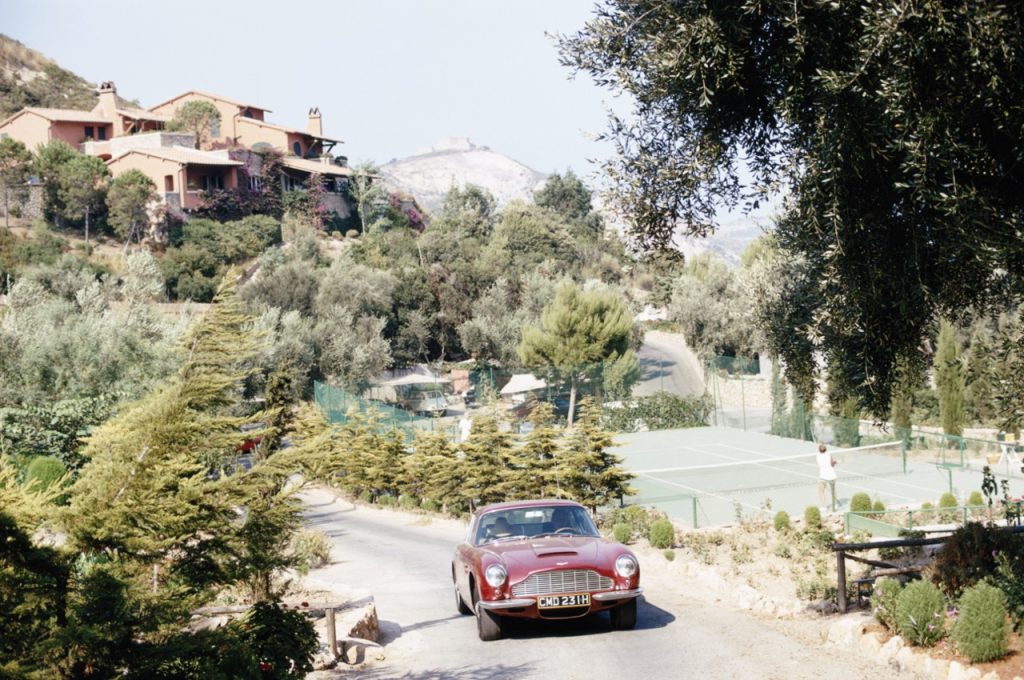 The formidable Motor test team achieved a maximum speed of 147.6mph, with 0–60mph in 6.1sec, 0–100mph in 15sec, which was a record for the magazine, and overall fuel consumption was 12.5mpg—ouch. With fuel enough for 50 miles, the car weighed in at 1524kg, and with purchase tax included it cost £4998.
Over the pond, David E. Davis Jr. and Brock Yates in Car and Driver magazine concluded that the Vantage DB6 model was "a hard-riding, hard-steering reminder of the The Good Old Days… for virile purists with an Edwardian turn of mind.
"It's Like Rocky Graziano in a Coldstream Guards' uniform," they concluded and then couldn't resist adding the following (which perhaps says more about the casual sexism of the time than it does the car): "sitting inside a DB6, you can be forgiven if you begin to think that all your wishes have been granted and you've been given some fool proof power over women…"
I borrowed a DB6 Mark II with that rare AE Brico fuel injection some years ago from Roger Bennington of the Stratton Motor Company. It was for a friend's wedding and my impressions were of its long length, narrow width, and prodigious power, which made driving feel like a drier version of the experience of those daredevil nuotatori Italian frogmen who piloted the manned torpedoes in World War Two. On decent modern rubber, it handled well and had pretty long legs, though you needed your own oil well to afford to fill it up. Interesting that even back then, no one failed to recognise it as an Aston Martin, no one disparaged its looks, or unfairly compared it to the DB4 or 5, and everyone wanted a ride, so much so that I had to turn down a crowd of would-be joyriders to allow my friend the bridegroom to climb on board. Of the fuel injection, I have no comment better than to say it performed faultlessly and gave the car a superb refinement and low down punch compared to the DB5. As Brewer says: "The fuel-injected cars will be super rare by now."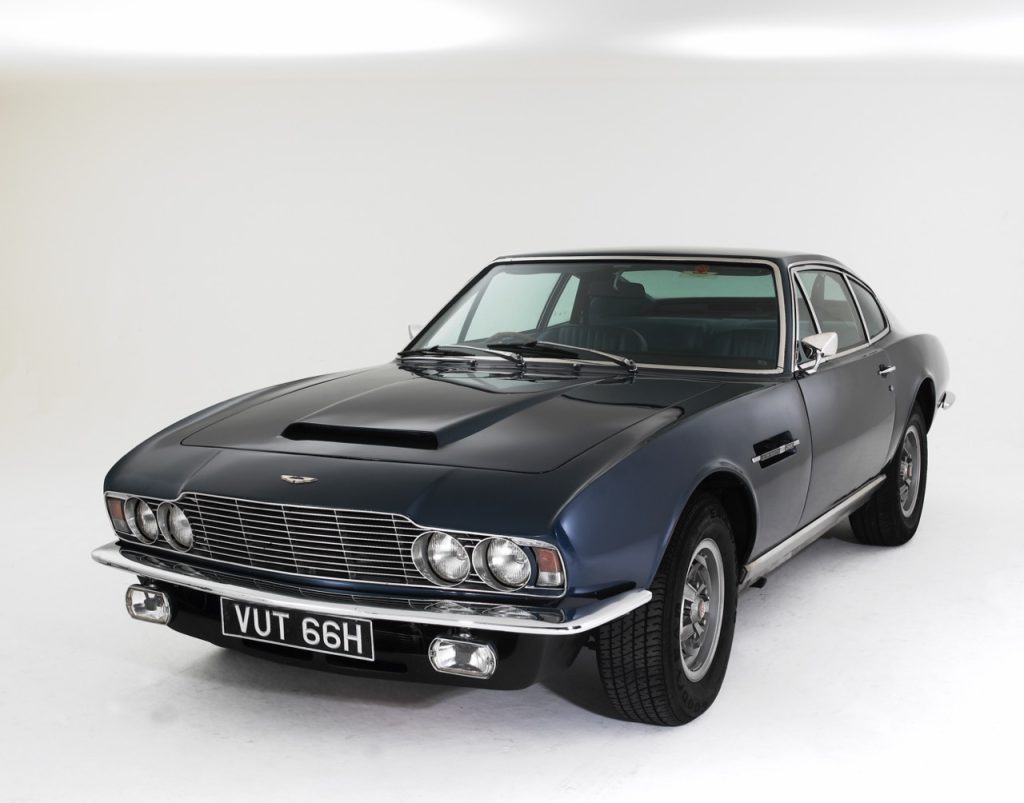 Thing is, while the DB6 was on sale for five years, from 1965 to 1970, throughout its pomp there was a pretender to the throne, on which Beach and Aston Martin designer William Towns were working almost in tandem with the DB6. The DBS was launched in 1967 and set the tone for a series of cars which would continue right up to the V8, Volante, and Vantage models that took a bow in 1989. This much wider, shorter, and more angular car sat on a widened DB6 platform chassis with a longer wheelbase and the Tadek Marek six-cylinder engine set more rearwards in the car. Despite a weight gain of about 50kg, the DBS had a true De Dion rear axle, which improved road holding, and the cabin was a proper four-seater. If the first DB4 made previous Astons look and feel very vintage, the DBS did the same to the DB6.
That series of the DB cars from 4 to 6 had an enormous influence, however, and not just with fans of Commander Bond. Along with the Mini, the DB6 was seen as a car of the 1960s. Notable owners included Paul McCartney and Mick Jagger, who famously crashed his midnight-blue example in August 1966 on London's Titchfield Street. This could not have been a more rock-star accident. Jagger's passenger was his girlfriend of the time, model Chrissie Shrimpton (Jean's sister) and the car he hit was a Ford Anglia driven by the Countess of Carlisle…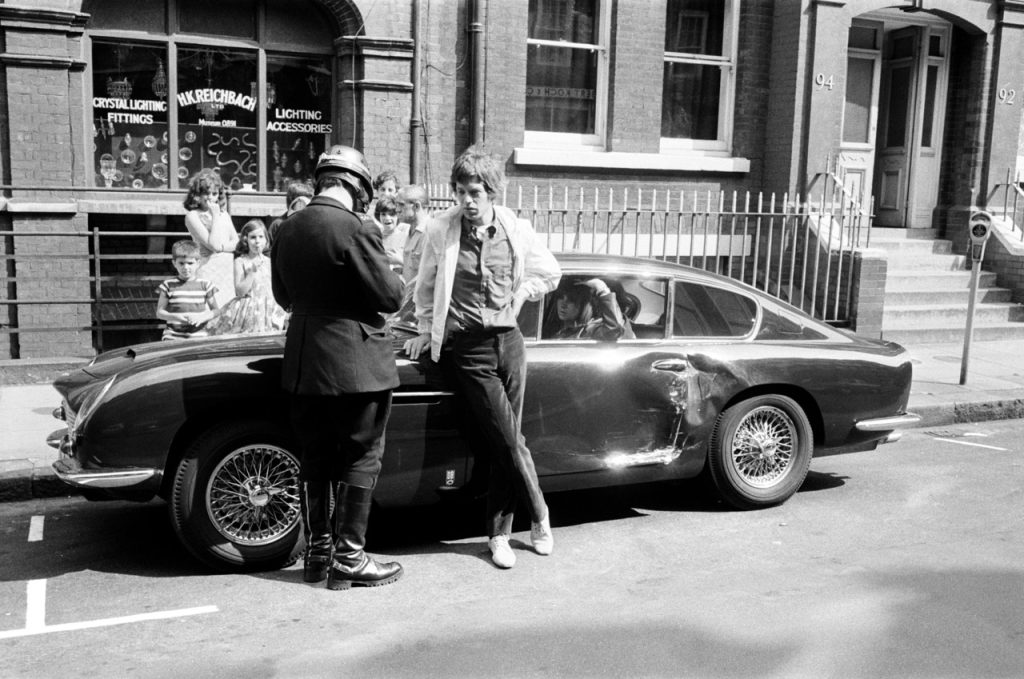 Twiggy owned a DB6, as did Peter Sellers, but the most famous DB6 owner is HRH King George. As Prince of Wales, Charles was given a blue DB6 Volante by The Queen. He still owns that car, which has been converted to run on waste wine and cheese whey.
But by the end of the decade, it was time for the aging Aston to take a bow, the last in the line. They say if you can remember the 1960s, you weren't there, but we'll remember the DB6 well enough as an unfairly maligned proper four-seat GT, which today is starting to be appreciated for what it is rather than being an embodiment of You Can't Always Get What You Want, as the Stones once sang.