Welcome to Freeze Frame, our look back at moments from this week in automotive history.
12 March 1967 – Dan Gurney wins Race of Champions at Brands Hatch
Dan Gurney put on a dominant display at the Daily Mail Race of Champions at Brands Hatch in 1967.
Unlike today's Race of Champions, held on tight rallysprint-style courses often specially constructed for the purpose, the RoCs of yesteryear frequently took the form of non-championship events adjacent to the Formula One calendar – with grids packed with current Grand Prix drivers, and stands as busy as you'd expect on a typical F1 weekend.
For 1967, that meant the appearance of a grid full of 3-litre Grand Prix cars, as introduced at the start of the 1966 season. Two were missing, the works Lotus and BRM squads, but the grid was otherwise much as you'd expect, with Brabham-Repcos, Eagle-Weslakes, Cooper-Maseratis, a trio of Ferraris, some private Lotus and BRM cars, and a sole Honda.
How much is your car to insure? Find out in four easy steps.
Get a quote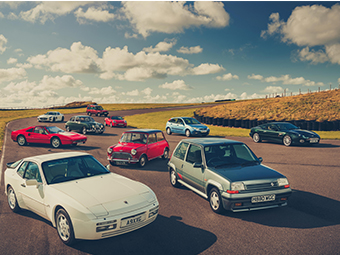 That Honda was driven by John Surtees, and it was Surtees who'd get closest to Dan Gurney and Richie Ginther in their Anglo-American Eagles in the qualifying rounds that weekend.
Ferrari had been expected to trouble the top runners, fielding local boy Chris Amon, but as Motor Sport reported in the April 1967 issue, a road accident on the way to the circuit had left Amon with a heavily bruised right ankle and right arm. He managed just two laps of practice in the screaming V12 but decided against competing. The two remaining Ferraris, of Lorenzo Bandini and Ludovico Scarfiotti, would be left to take up the fight with Eagle.
Reading the report for the March 11th practice sessions and March 12th race, you're reminded of just how frequently mechanical maladies affected the runners and riders in the 1960s. Bandini suffered ignition issues in practice, the balance weights on one of Ginther's wheels interfered with its brake caliper, and Surtees found his Honda grounding out on Brands' many compressions.
Gurney set the pace immediately and never really looked back. In practice he beat Jim Clark's 1965 record at the 2.65-mile circuit by more than three seconds, and by the time the grid for the first race was decided, it was an all-V12 front row, the two Eagles sandwiching Surtees.
They got the jump over the Honda at the start too, Gurney racing out in front as Ginther acted as rear gunner. Motor Sport's Denis Jenkinson rather beautifully describes it as Ginther spreading the Eagle's wings, and while Surtees eventually snuck past, he had no time left to catch Gurney before the ten laps were up.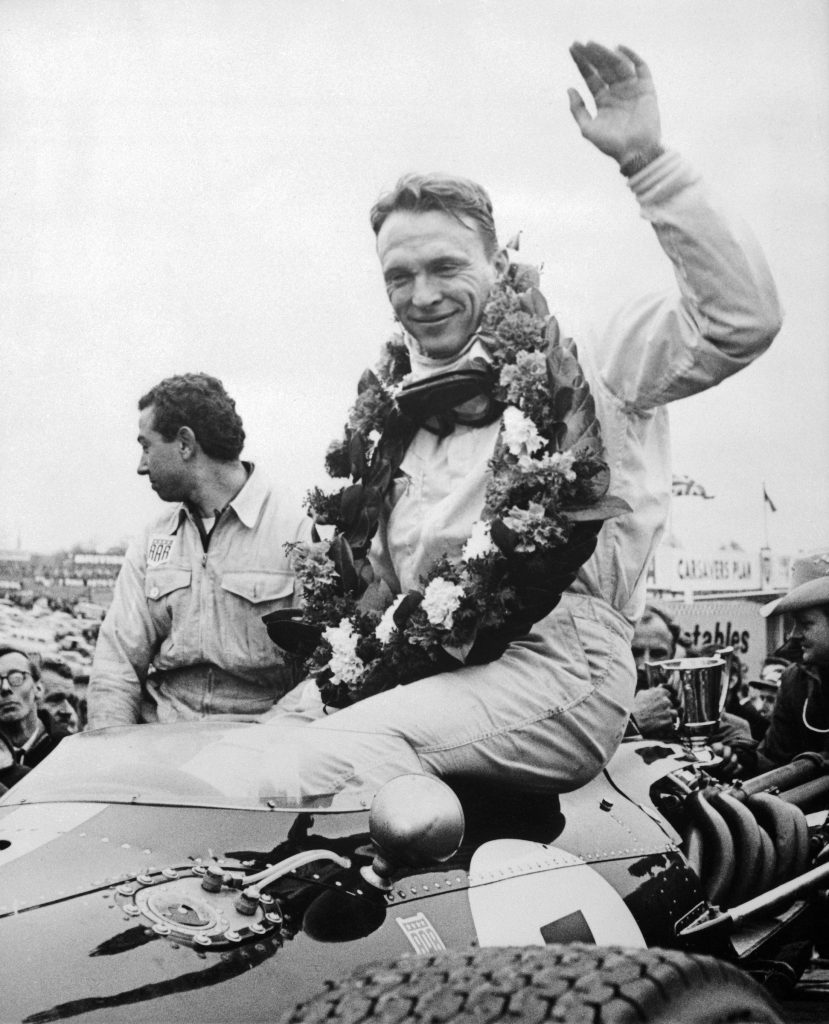 The second heat, another ten-lapper, followed soon after, and once again the Eagles shot into the lead, Ginther once again acting as a rolling road-block to let his team-mate build up a gap. They led from lights to flag, followed by Surtees and a hard-charging Scarfiotti in the Ferrari.
And so, as the 40-lap Race of Champions final beckoned – along with its £500 prize (equivalent to just over £9600 today) – it was Gurney, Ginther and Surtees on the front row, with Scarfiotti and Pedro Rodriguez behind in the 3-2-3 grid layout.
As the flag came down, the first two heats basically repeated themselves. Gurney took the lead, Ginther slotted in behind, and it was left to the rest to hope to pick up a podium position.
Jack Brabham did just that, motoring past Ginther on lap eleven, but just as Gurney's commanding lead began to fade, his Weslake V12 consuming rather more oil than it was designed to, Brabham's own Repco motor let go and Gurney was once again left untroubled. Surtees' Honda engine faded too, the slide throttles on one bank of its V12 sticking open, while Bandini picked up the pieces and shot through to second.
And that was how it would finish: Gurney nursing his Eagle home in first, Bandini getting within four tenths as they crossed the line, and Jo Siffert in the Cooper-Maserati V12 little more than a second after that.
Motor Sport noted that the fairly short race length of 40 laps was just half that of a proper Grand Prix, implying that fans shouldn't read too deeply into the result as a portent to the rest of the 1967 season.
Perhaps that caution was well-warranted. Gurney's 1967 Grand Prix season was otherwise littered with retirements (despite taking a win at Spa), and it was Denny Hulme in the Brabham-Repco, who placed virtually nowhere at Brands, who went on to win the second year of the 3-litre formula.
Read more
Freeze Frame: Honda's Grand Prix debut
Drivers on Drivers: Martin Brundle ranks Mansell, Senna and Schumacher
Frankenheimer's Grand Prix still has you on the edge of your seat after 55 years