Welcome to Freeze Frame, our look back at moments from this week in automotive history.
13 May 1950 – The first Formula One World Championship of Drivers race is held at Silverstone
At the Chinese Grand Prix in 2019, Formula One officially celebrated its thousandth race. It was an appropriate venue for the milestone; modern, grandiose, representative of a sport that has spent its recent history in particular exploring corners of the world it has never before visited and witnessed rapid technical progress.
How much is your car to insure? Find out in four easy steps.
Get a quote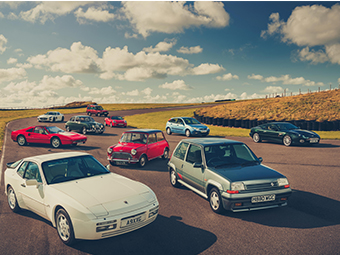 In some ways, the very first Formula One World Championship of Drivers race, held at Silverstone on May 13, 1950, wasn't all that different.
England wasn't exactly some far-flung new-world nation by Grand Prix standards, but the circuit itself was as fresh as they came, constructed on wartime airfield perimeter roads close to the village of Silverstone in Northamptonshire.
The rudimentary layout hosted the British Grand Prix on October 2, 1948, and another in 1949 on a revised – and very fast – layout that would see few changes until significant revisions in 1991, which added three new corner complexes between some of the circuit's fastest sections.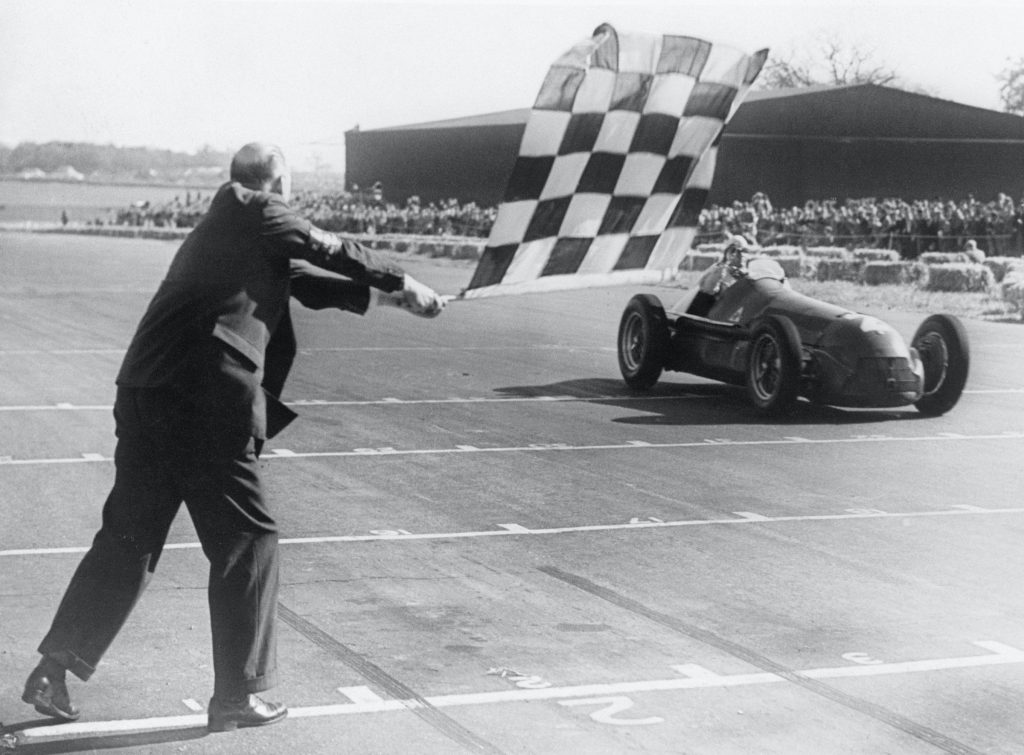 Formula One itself had been created in 1946, the early rules largely based upon pre-war 4.5-litre non-supercharged and 1.5-litre supercharged models. The first ever race under these new rules would be held in Turin on September 1 of that year, but both the 1947 Swedish Winter Grand Prix and 1947 Pau Grand Prix hold their own claims to the first official race under other definitions.
What is undisputed is that in May of 1950, Silverstone held the inaugural Formula One World Championship of Drivers race, the Grand Prix d'Europe – the first at which drivers could score points towards the official World Championship.
And the first driver to do so was Giuseppe Farina in a factory 1.5-litre Alfa Romeo 158, who put in a dominant performance to take pole position, the fastest lap of the race, and victory ahead of team-mates Luigi Fagioli and British driver Red Parnell. There was little competition from the British contingent, but the Alfas themselves were, according to Motor Sport magazine, "having grand fun and… driving superbly".
Farina's victory was observed by no less than Their Majesties the King and Queen, George VI and Queen Elizabeth, as well as Princess Margaret and the Earl and Lady Mountbatten. A Royal Box was set up between the two main grandstands facing the pit straight.
Upon the drivers being presented to the Royal family earlier on race day, Motor Sport noted that "never had the Royal family looked nicer, or to be enjoying themselves so much!" It's fair to say though that Farina probably had the biggest grin that day.
Also read
The likely lads in a lock-up who made it to the F1 grid
Freeze Frame: British victor for the first Monaco Grand Prix
Freeze Frame: First road race at Donington Park