Welcome to Freeze Frame, our look back at moments from this week in automotive history.
14 June 2004 – Richard Branson sets new cross-channel amphibious car record in a Gibbs Aquada
One might suggest the amphibious vehicle combines the worst qualities of the car and boat, and would prove neither particularly adept on land or at sea. But on 14 June, 2004, entrepreneur Richard Branson proved the genre had potential by setting the record for the fastest crossing of the English Channel by amphibious vehicle.
How much is your car to insure? Find out in four easy steps.
Get a quote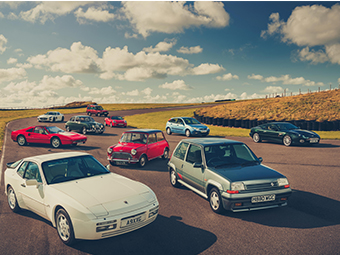 The vessel in which he did so was a Gibbs Aquada, which is a somewhat fascinating machine even if you ignore Branson's channel crossing. Looking like a cross between a boat and a second-generation Mazda MX-5 (mainly thanks to using the same headlights, and an open roadster body for the McLaren-style three-seat layout), the Aquada was capable of 100mph on land and 30mph on the water – a far cry from previous well-known amphibious vehicles, like the classic Amphicar.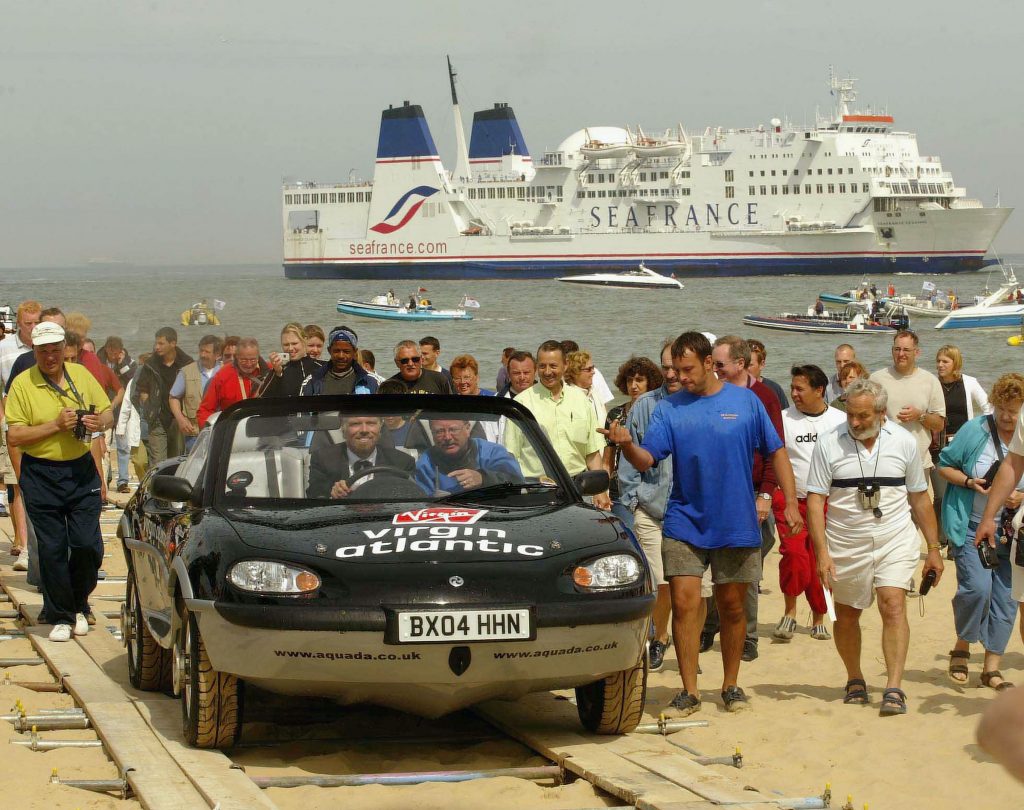 It even received reasonable reviews; Auto Express magazine, driving (sailing?) the Aquada a few months before Branson's record attempt, said it handled "more like a genuine sports car than a barge" despite a 1466kg kerb weight, while its Rover-sourced 175bhp V6 engine gave it a decent turn of pace. The only real downside was a £150,000 price tag – enough at the time for a Ferrari 575M.
Once in the water, the Aquada could hydraulically lift its four wheels in around ten seconds, with power then coming from a Gibbs-designed water jet. Control methods were the same on the water as they were on land, though one imagines the brake pedal would be rendered less than effective once floating.
All this was enough for Branson to smash the previous record of six hours. Branson set off from Dover, arriving in Calais only one hour, 40 minutes and six seconds later. Other than the waves caused by some of the Channel's heavier traffic getting Branson and his co-pilot a little damp, the crossing was uneventful.
"It is a great beast," Branson told the BBC. "It drives fantastically well on land and then it turns into the most remarkable boat on water."
The record did not stand long, however. A year later, a duo using an amphibious rib called Sealegs claimed to have taken Branson's record, crossing the channel in 43 minutes and 12 seconds – but with Sealegs effectively an actual boat with some spindly wheels, it was not considered an official record by the Guinness Book.
In 2008 though Professor Hans Georg Näder from Germany and Captain Henry Hawkins from the UK set an official new record in a vehicle called the Tonic. It too wasn't quite as clever or sleek as the Aquada, but was certainly more of a road vehicle than Sealegs – and at one hour, 14 minutes and 20 seconds, holds the record as of July 1, 2008.
Also read
Freeze Frame: Drive in, watch a movie… and fool around
When Alfa Romeo ruled the waves with its "Sea Horses"
Record breaker! Driving the Caterham 7 JPE is a very fast blast from the past