Welcome to Freeze Frame, our look back at moments from this week in automotive history.
18 November 1963 – Dartford Tunnel opens to traffic
Apparently it's infrastructure month here at Hagerty. Just a couple of weeks ago we covered the opening of the first section of M1 in November 1959, and now it's the turn of another significant road project: the Dartford Tunnel, which officially opened to traffic on November 18, 1963.
How much is your car to insure? Find out in four easy steps.
Get a quote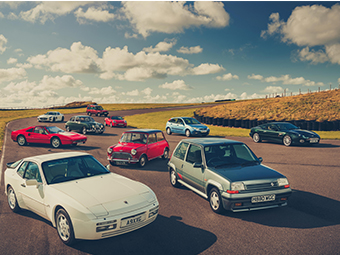 In a coincidental parallel with the M1, the idea of a tunnel had been mooted way back in the 1920s – originally between Tilbury and Gravesend, further to the East, at that time the site of a ferry crossing.
The plans would have worked in tandem with a new road running all the way from Kingston-upon-Thames, helping to link major northern, midland and eastern counties routes. The question was even brought up in Parliament in February 1924, with Minister for Transport Harry Gosling confirming that his department had already commissioned an engineer to assess the site.
By July 1924 however the decision had already been made to move the tunnel proposal further to the west, in Dartford and linking a proposed London orbital route, and by 1929 the cost of the project was estimated at £3 million – just shy of £200 million today.
Drilling of a pilot tunnel began in 1936, but like so many projects, work on the tunnel came to a screeching halt with the outbreak of war, not resuming until 1959. Such a severe delay did allow for improvements to the design, notably in terms of ventilation. Ultimately, the project came in at £13 million – now around £280 million – but the single-bore, two-lane tunnel finally opened in November of 1963.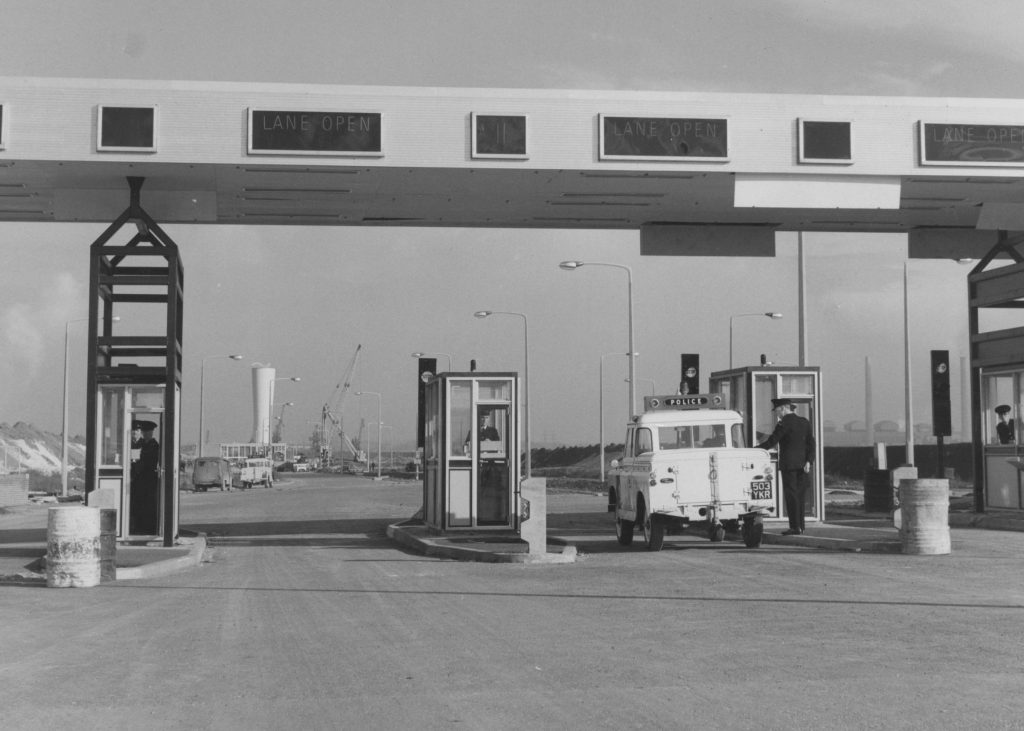 Initial traffic volume was estimated at 12,000 vehicles per day – nearly as high as that first section of M1 just four years earlier – with each vehicle charged a toll of two shillings and sixpence.
As traffic volume grew, so did strain on the tunnel's capacity, with more than eight million vehicles a year passing through by 1970. Between 1971 and 1976, an eastern tunnel was built to spread the load, which opened in 1980, but with the completion of the M25 in 1986, the tunnels were now handling 79,000 vehicles per day – six and a half times the volume just 23 years prior.
The solution to that was the now most recognisable element of the Dartford crossing, the Queen Elizabeth II Bridge. Opened in October 1991, the bridge took over the duties of southbound traffic while the two tunnels handled traffic to the north.
Between the north and southbound crossings, daily traffic is now more than ten times that of 1963 – amounting to more than 180,000 vehicles on the busiest days, according to Highways England. On February 20, 2018, Dartford saw more than 206,000 vehicles cross the Thames.
Images from that opening day in 1963 now look just as idyllic as those from the M1 in 1959. But if you don't fancy mixing it with today's traffic… well, you'll be pleased to hear there's still a ferry crossing available between Tilbury and Gravesend.
Read more
Freeze Frame: A blissfully empty M1 motorway
Freeze Frame: Routemaster changes London's roads forever
Freeze Frame: New Waterloo bridge tentatively opens