The early 1950s was a desperate time for Italy's plethora of independent coachbuilders. Companies such as Vignale, Bertone, Michelotti, Scaglietti and Zagato were struggling with global steel and aluminium shortages thanks to the Korean War, and rampant inflation in the wake of the Second World War. Most of these car couturiers were living a hand-to-mouth existence; what they all needed was a contract to mass-produce (or at least batch produce) a luxury car for someone – anyone.
When the 1952 Turin Salon opened, Nuccio Bertone's stand was tucked away in a corner, and on it was a pair of rebodied MG TDs, one a coupé, the other a convertible. Gone were the pre-war looks, replaced by ultra-modern bodywork that gave away nothing about the humdrum mechanicals hiding underneath. The lines were certainly enough to impress Stanley 'Wacky' Arnolt, who was visiting from the US; he ordered 100 examples of each model, to sell in the US.
How much is your car to insure? Find out in four easy steps.
Get a quote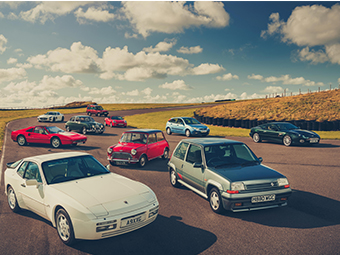 Arnolt was born in 1907 and graduated in mechanical engineering just as the Great Depression was in full flow. Throughout the thirties he got by, but in 1939, for very little money he bought the rights to build the Waukesha Sea-Mite marine engine – just as World War Two was breaking out. He signed several very lucrative Government contracts to supply these engines, and over the next few years he would buy ever more factory space to churn out an ever greater array of consumer products for the home and garden.
By 1941 Arnolt had bought his first luxury car, a Lincoln Continental, then in 1949 he took delivery of an MG TC. He adored the MG, and by the end of 1950 he had set up a dealership in Chicago to sell British marques including MG, Rolls-Royce, Aston Martin and Bristol. Knowing that Morris was churning out Minors at a much greater rate than it could sell them, Arnolt ordered 1000 of them and before long he was the biggest BMC dealer in America's mid-west.
What Arnolt wanted the most was to have his own name on a car that the public could buy. He had always fancied being a car designer, but his flair lay in doing deals, so that's where his career took him. By signing a contract with Bertone he saved a storied Italian coachbuilder from oblivion while also getting his name onto a production car – albeit one made in limited numbers.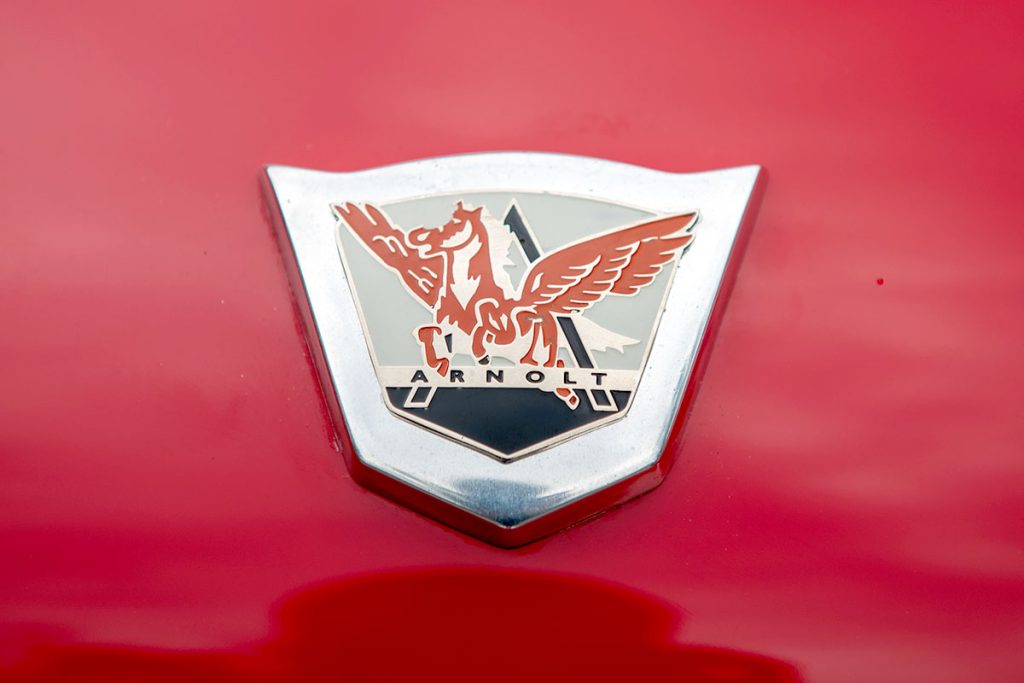 On his way home from Turin to Indiana, Arnolt stopped by the MG factory in Abingdon and ordered 200 TD chassis to be shipped to Bertone's factory in Turin. The deal was that they would be supplied to Bertone as quickly as the new bodyshells could be produced. While the chassis was used wholesale, complete with the engine, transmission, steering, brakes and suspension, the bodyshell was all bespoke. Despite this the coupé was available for just $2995, while the cabriolet was listed at $3145, making the Arnolt-MG the cheapest coachbuilt car for sale in America.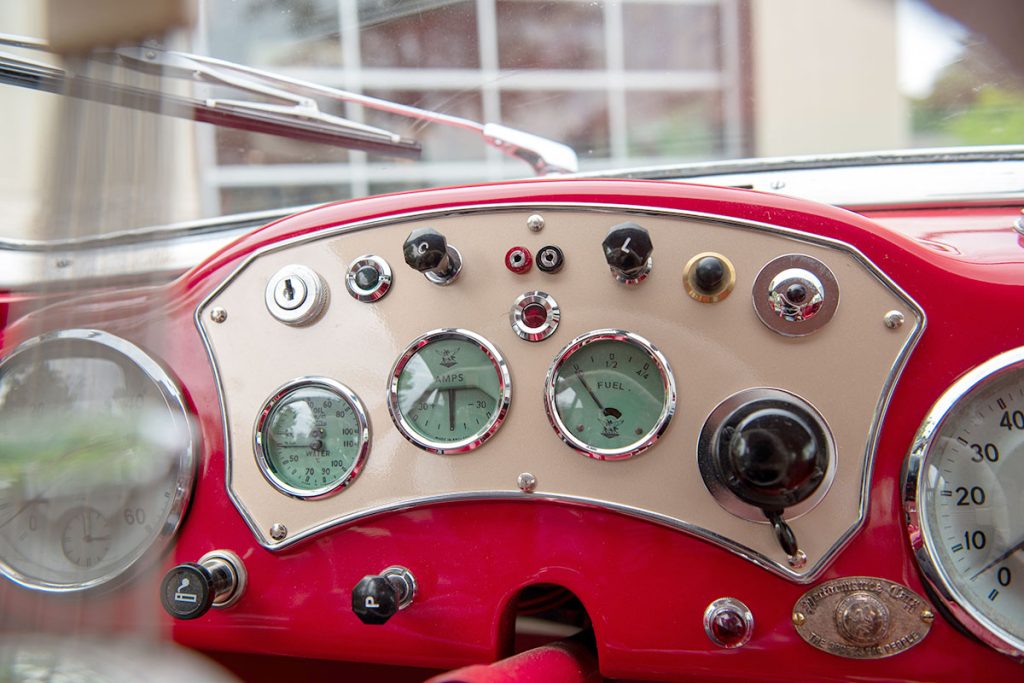 The Arnolt-MG coupé weighed just 40lb (18kg) more than the regular MG TD roadster, while the cabriolet was just 20lb heavier. As a result the acceleration wasn't adversely affected and the more aerodynamic shape meant the top speed was raised from around 80mph to closer to 90mph. Those simple underpinnings also meant that parts supply and maintenance wasn't an issue, thanks to MG's wide dealer network across the US. The Arnolt's interior was more luxurious than the MG's and the car was more practical with its wind-up windows (in place of side-screens), while in cabriolet form there was a well thought out folding roof.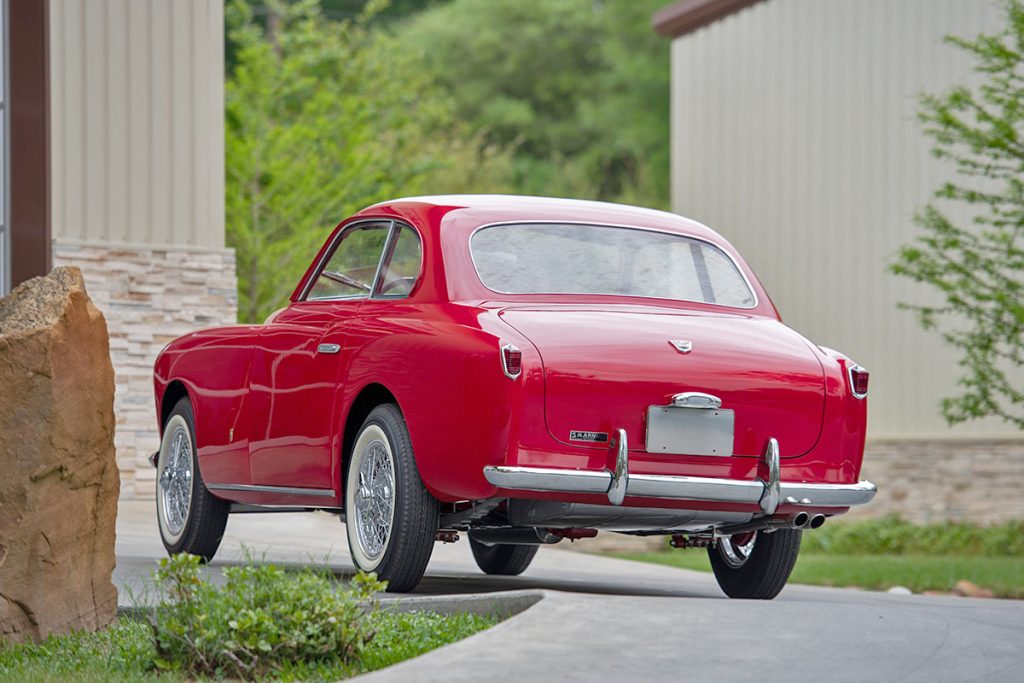 Despite the Arnolt-MG's keen price, impressive build quality and user-friendly design, sales were hard to come by right up to the point late in 1953 when MG replaced the TD with the substantially redesigned TF. At the point that BMC pulled the plug on the supply of rolling chassis, and Bertone had built just 67 coupés and 36 convertibles.
Wacky Arnolt's dream of being a car maker looked like it was over before it had even got going. But while the MG TD-based model was dead thanks to BMC, Arnolt had something else waiting in the wings: a Bristol 404, also rebodied by Bertone. More on this in the future…
Check out the Hagerty Media homepage for daily news, features, interviews and buying guides, or better still, bookmark it.