Wacky Arnolt may have failed to make his mark with the introduction of the Arnolt-MG, as previously related, but when the rug was pulled from underneath him by MG axing the TD, the American entrepreneur – who made his money securing the rights to a marine engine and selling it to the US government for its wartime efforts – came back for more with an altogether different car.
Arnolt hadn't chosen the MG TD as the base model for his first collaboration with Bertone. The Italian coachbuilder had created a pair of concepts based on that chassis, because it was all that it could afford. Bertone was on its knees but created coupé and cabriolet versions of the TD in a last-gasp effort to survive, and Wacky Arnolt bought the entire production run. That's why although Bertone did all of the work, the car was sold as the Arnolt-MG.
How much is your car to insure? Find out in four easy steps.
Get a quote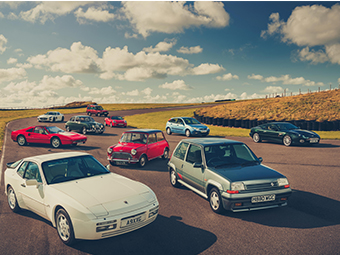 When the Arnolt-MG was killed off, Wacky Arnolt took the opportunity to pick the donor chassis for his next car; he settled on the exclusive Bristol 404, with its more muscular 2.0-litre six-cylinder engine. Once World War 2 was over, aircraft maker Bristol had diversified into making cars in a bid to stay afloat. The result was a string of exclusive aerodynamic gentlemen's expresses for those with deep pockets.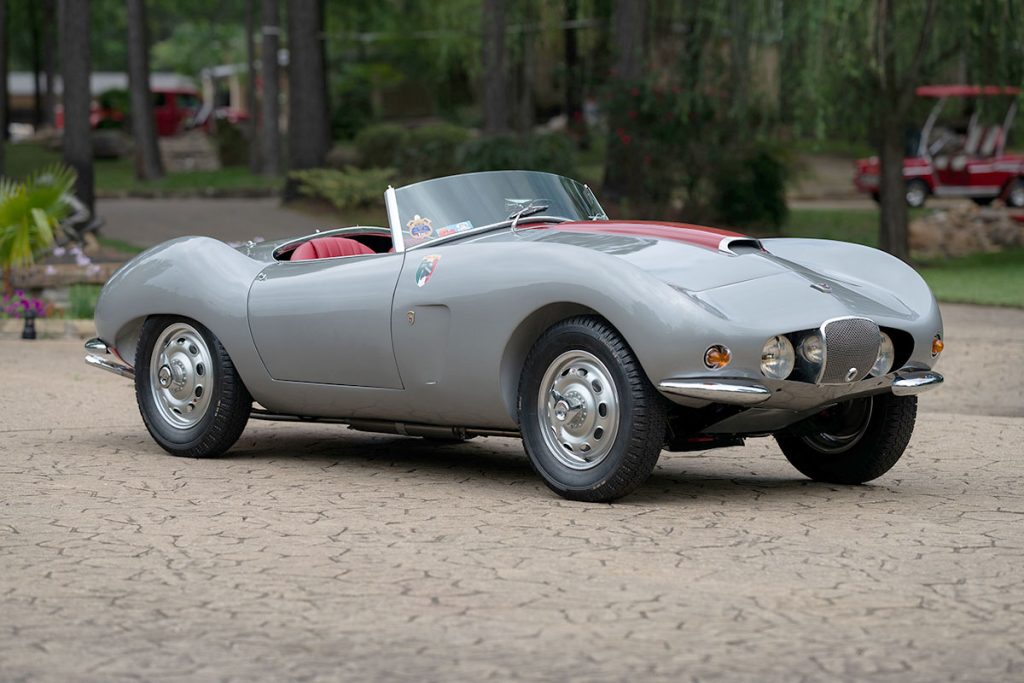 In October 1953 Bristol introduced the 404, a compact two-seater coupé with a shorter wheelbase than its saloons, and a fastback silhouette honed in the wind tunnel. Available with either 105bhp or 125bhp, the 404 was an expensive car at £3542; a whacking £1881 more than the contemporary Jaguar XK120 coupé.
By the time the 404 had been announced, Arnolt had already been in discussions with Bristol to collaborate on another coachbuilt car that could be produced for the US market. Bristol would supply a rolling chassis to Bertone, which would then fit a hand-made roadster body. Arnolt ordered 140 chassis from Bristol, and bodyshells from Bertone, with the aim of selling the finished cars for $4500 through his dealership.
Bertone had been given free rein to come up with a design that marked the Arnolt-Bristol out from the crowd – and boy did it deliver. With its inset headlights and sharply creased wings this roadster looked like nothing else before or since. The height of the Bristol engine had been a problem for Bertone, but the solution was ingenious, while the clean lines throughout gave the Arnolt-Bristol a refreshing simplicity. Aside from badges front and rear, the only adornments were an air vent in each front wing along with an air intake in the bonnet.
The Arnolt-Bristol wasn't a budget car, but the cost of shipping the chassis to Turin, then the finished cars to the US was considerable, so cutting costs was important if this sporting roadster was to be profitable. The solution lay in fitting a painted dashboard, along with a minimum of interior and exterior trim; despite this, reviews always praised the excellent quality that was apparent throughout.
With steel bodywork rather than aluminium, apart from the alloy bonnet and boot lid, the Arnolt-Bristol (marketed as the Bolide) weighed just 900kg, compared with more than a ton for the 404. With the engine tuned to give 130bhp, the Bolide was significantly quicker than the Bristol that sired it.
By March 1954 the first Arnolt-Bristols were being delivered to their owners, who had paid just $3995 for their cars; the Bristol 404 was a massive $9946. The standard Bolide came with no weather protection and no bumpers, but for an extra $650 Arnolt would throw in a soft top, some sidescreens and some quarter bumpers. For those with deeper pockets they could opt for a coupé, for $5995.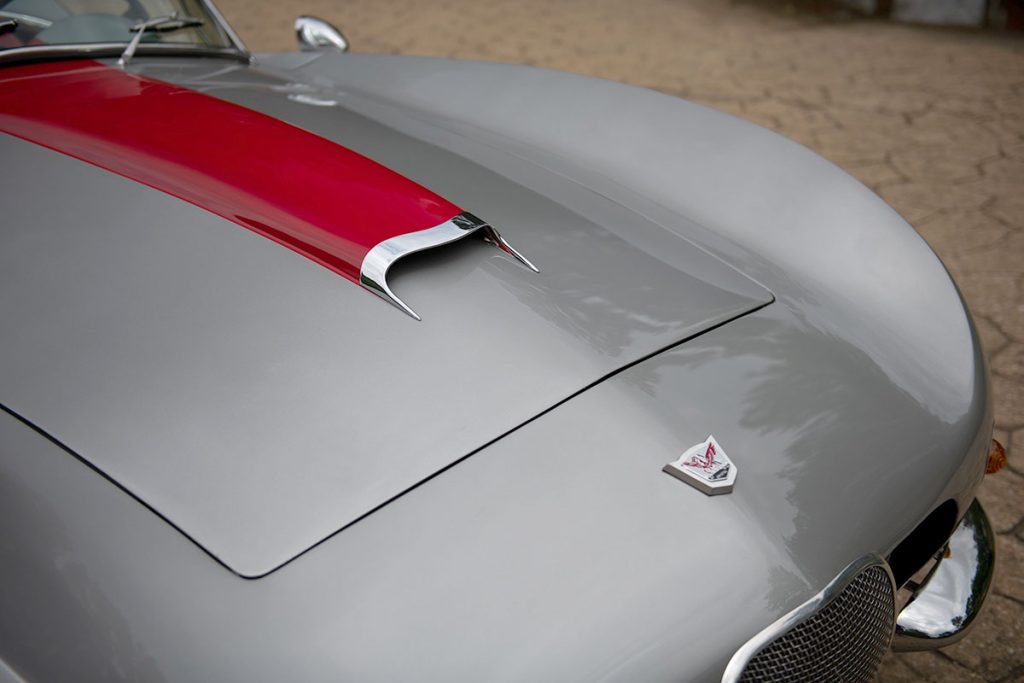 When the motoring press were allowed to test the Arnolt-Bristol they raved about it, revelling in the performance, handling and agility. Most likened the Bolide to a racer, and it was so suited to track driving that some owners bought their cars purely for competition driving. Wacky Arnolt competed in a Bolide and enjoyed plenty of success during 1955, including a class win in the 12 Hours of Sebring.
The racing continued throughout 1956 and into 1957, but in the latter years Wacky's team mate Bob Goldich was killed while racing an Arnolt-Bristol, and Wacky lost interest in motor sport altogether, along with the cars that bore his name. Despite a return to Sebring in 1959 and 1960, with more class wins notched up, Arnolt's interest in making cars ebbed away. It took 10 years to sell all of the Arnolt-Bristols that were made, with the final one built in 1959 but not sold until 1963. Wacky Arnolt died on Christmas Eve 1963, and after his demise his business empire evaporated over the next few years, as his widow sold bits off here and there in a bid to stay afloat.
Although Wacky Arnolt had ordered 140 Bolides, the final tally came to 142 including three coupés, although a dozen roadsters were destroyed in a fire in Arnolt's warehouse in Chicago. Of the 130 cars that were delivered to their buyers, three were right-hand drive and a few were made with alloy bodyshells, for lightness. It's reckoned that about 85 cars have survived in all, most of them still in America where they were sold new.
Check out the Hagerty Media homepage for daily news, features, interviews and buying guides, or better still, bookmark it.