In the late 1950s the world was in the grip of the Jet Age, and nowhere was this more evident than in the US. America's Big Three – Chrysler, Ford and General Motors – borrowed all sorts of spacecraft styling cues for its cars, with huge fins and rear lights designed to look like afterburners, among a host of common themes.
Perhaps inspired by the inventiveness of the World War II era, some car makers were even exploring the possibility of powering their production cars with jet engines. In the UK Rover was playing with gas turbines and it considered building a P6 with this means of propulsion, while over in the US, Chrysler, Ford (which developed an HGV using turbine tech) and GM were working on the technology.
How much is your car to insure? Find out in four easy steps.
Get a quote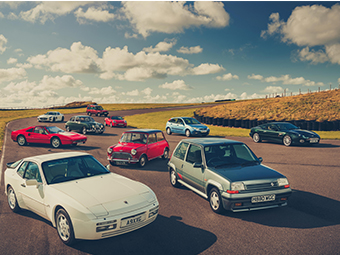 While Rover quickly got cold feet and made just a few gas turbine-powered prototypes, Chrysler went much further and made 55 of its Turbine cars, including five prototypes. Unveiled on May 14, 1963, at the Essex House hotel in New York City, each one was reputed to cost $300,000 to build, hand-made by Italian carrozzeria Ghia.
The idea of running a car with a jet engine might seem like madness, but at the time Chrysler's engineers were enthused about the technology. Compared with the 300 or so moving parts in a piston engine, there were just 60 in the gas turbine, which could run on just about whatever you fed it. Potential fuels ranged from peanut oil or alcohol to petrol or kerosene. The problem was that you needed plenty of it, because the engines had something of a drinking habit.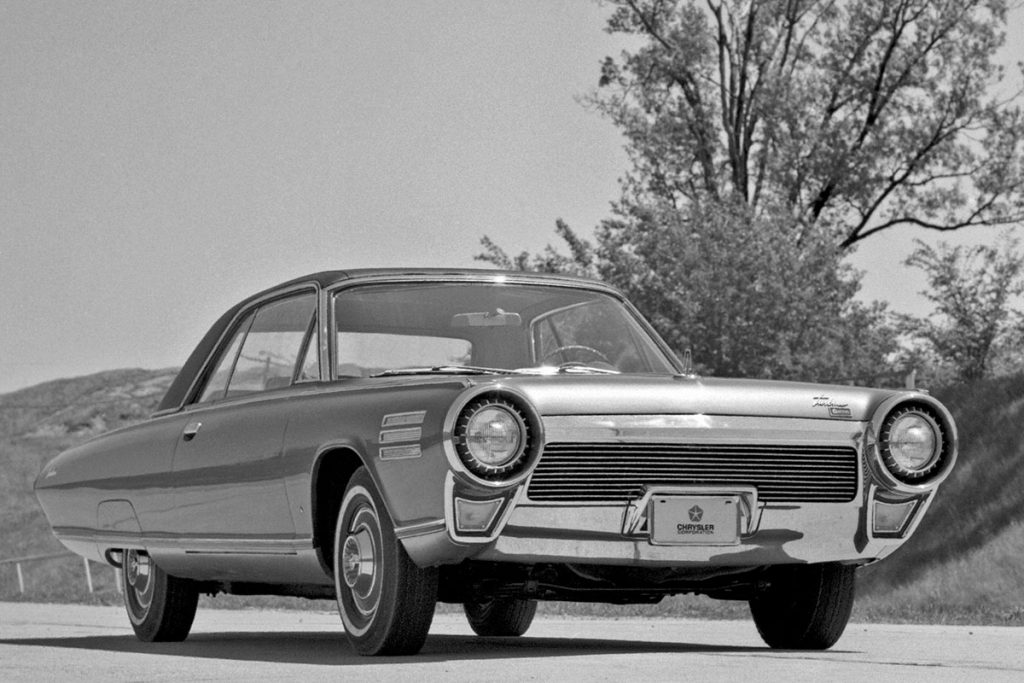 The low-maintenance gas turbine (there were no ignition or cooling systems) generated 130bhp and 425lb ft of torque from idle, which was a rather high 22,000rpm, and it was thanks to this being the stall speed that the fuel consumption was a rather wasteful 17mpg. Chrysler thought this was unacceptable to its customers, but its tanker-sized V8-powered saloons of the time probably guzzled fuel at an even greater rate.
The Turbine came about because Chrysler had built jet engines during World War II. It reckoned that such a powertrain had road-going potential, even though the engines were noisy, thirsty, bulky and heavy and generated vast amounts of heat. Oh, and they were expensive to manufacture. No pressure then, trying to make them a genuine alternative to a pushrod V8…
Instead of shoehorning a gas turbine into one of its existing models, Chrysler got designer Elwood Engel to come up with something fresh. He'd just joined Chrysler having left Ford, where he had designed the Thunderbird; there are definite stylistic similarities between the two cars.
Unveiled in May 1963 as the Chrysler Turbine, 45 of these magnificent metallic orange-coloured coupés were doled out to members of the public to try for free, shared between 203 motorists over time. The deal was simple: they clocked up lots of miles over three months and in return they made detailed notes on every aspect of the car's performance.
The programme started at the end of 1964 and ran until January 1966, by which point over 1.1 million miles had been racked up. The cars had proved incredibly reliable and by this time Chrysler had developed the engine further, ready to introduce a customer car. But despite the massive advances made, there was no way that the new gas turbine would comply with the new Clean Air Act that was about to be introduced, because of its nitrogen oxide emissions. It was game over for the Chrysler Turbine before it had even got out of the starting blocks.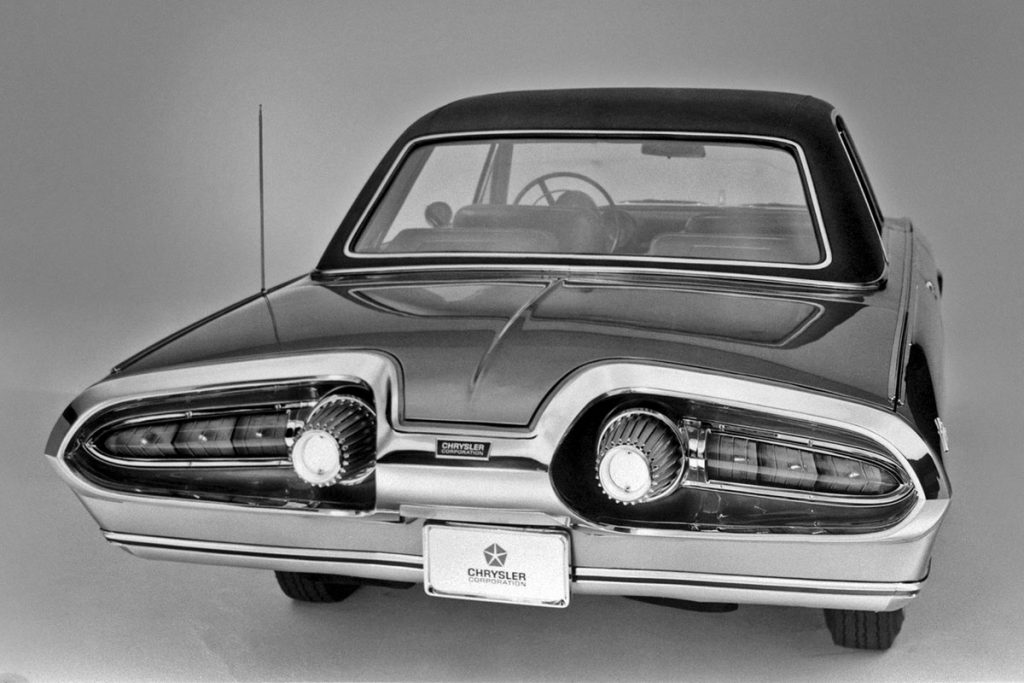 Of the 55 Turbines made, 45 were destroyed and Chrysler owns three of the nine survivors; six others are in private ownership. Despite wrecking most of the Turbines built, Chrysler continued to develop the engine and went so far as to put one into a unique Le Baron in 1977, and explored the potential for a front-wheel drive hatchback using a turbine engine, too. But Chrysler was on the ropes financially and when it was bailed out by the Government it had to draw a line under its gas turbine programme.
Read more
Your slow-motion video guide to how a carburettor works
Turbos, V6 engines, DSG? These 9 hot hatches did it first
Coefficient of drag has nothing to do with size | Know it All with Jason Cammisa