Back in March, a very unusual car came up for sale on the US online auction platform, Cars & Bids. A Eunos Roadster, better known in the UK as a Mazda MX-5, it wore a rare custom body kit by a Japanese company called Monocraft, giving it the look of a shrunken down Ferrari 250 GTO.
Well, that same car is for sale again now, again through Cars & Bids, and it, err… looks rather different. Clearly even the most individual car isn't individual enough for some, and the Eunos has undergone a transformation into a kind of Baja dune-basher.
Only one based on an MX-5. That looks like a GTO.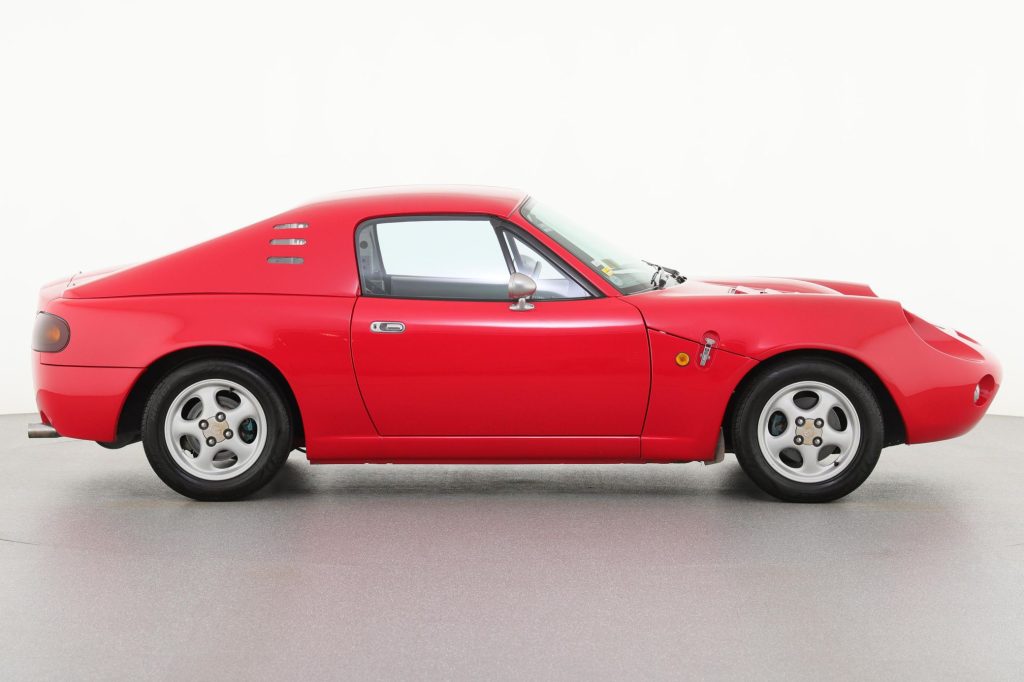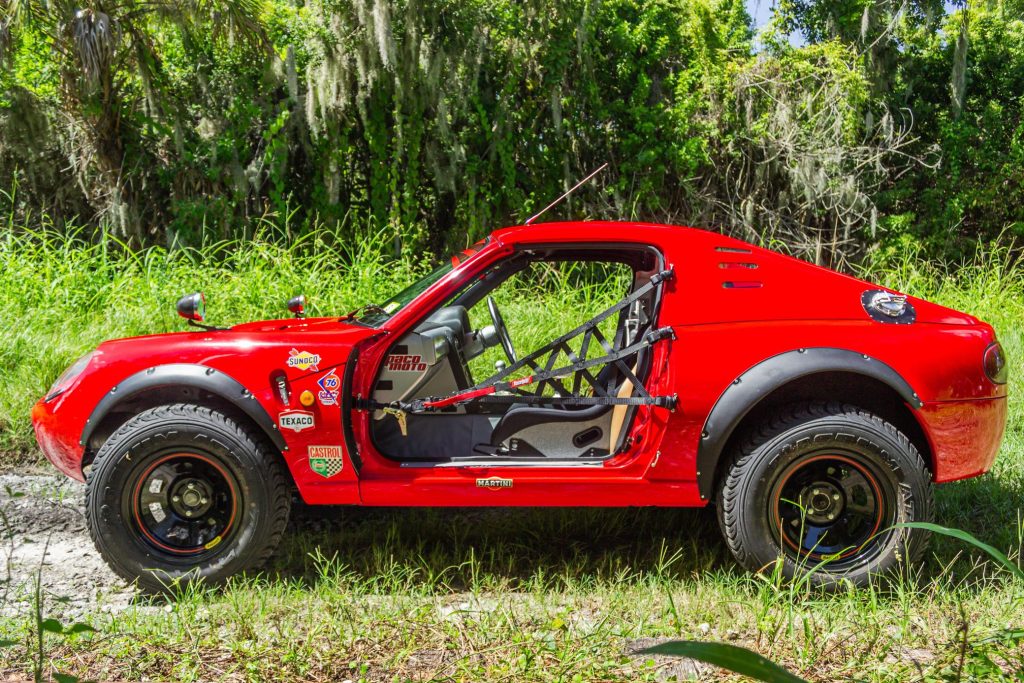 The Monocraft kit makes the car's new form instantly distinctive, but is assisted by the seller's own modifications, which in no particular order include the removal of both doors, a set of bolt-on wheelarches (with the originals cut back underneath them), a pair of spotlights, some covers for the retro circular headlights, and a bunch of stickers.
How much is your car to insure? Find out in four easy steps.
Get a quote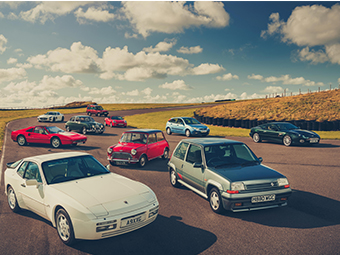 The door mirrors have migrated to the front wings, since the doors are no longer there, and of course it's sitting a bit taller too, courtesy of 15-inch wheels wrapped in 235/70 all-terrain tyres, and a lift kit from Paco Motorsports.
The interior seems mostly the way it was after the sale back in March, with an unusual silver finish to much of the trim, though the seller has switched the seats around – originally the racing bucket seat was on the driver's side and a standard seat beside it.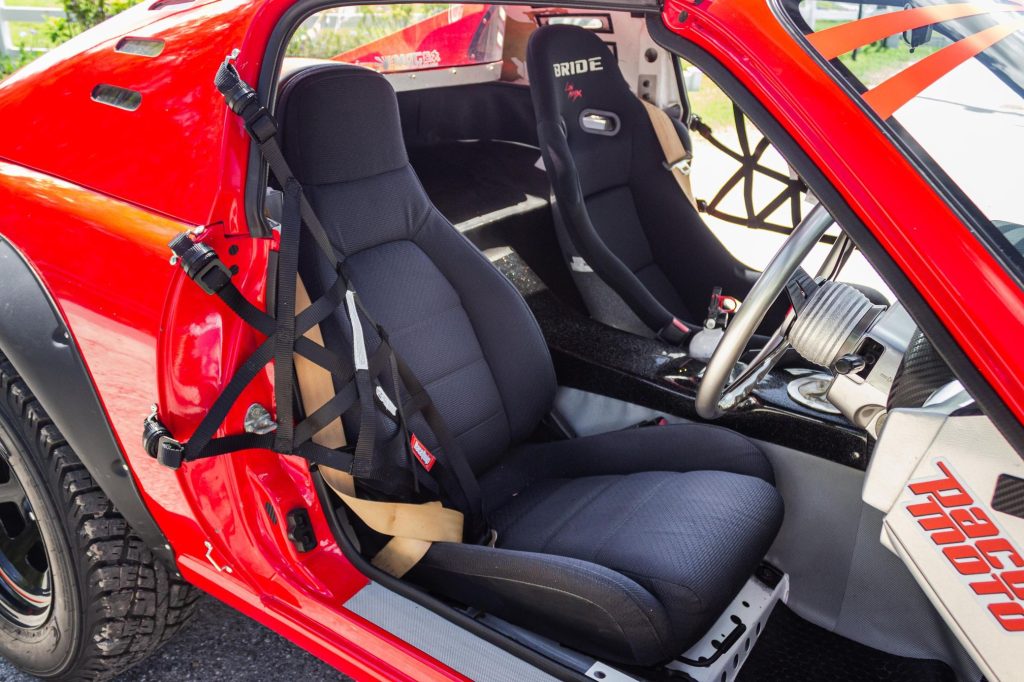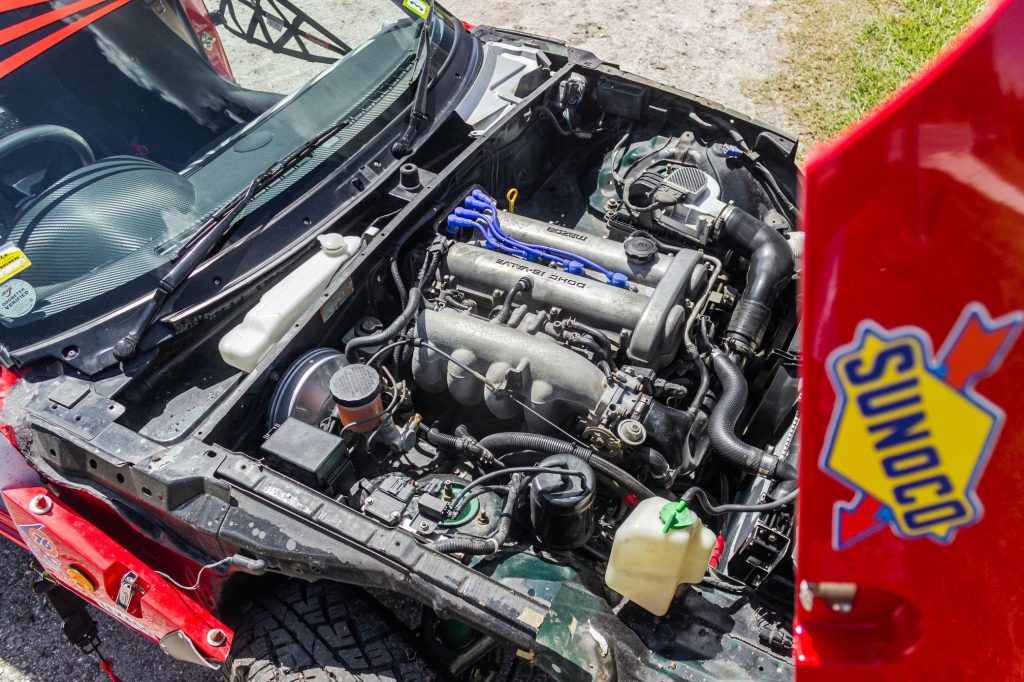 What there aren't, however, are any mechanical modifications, beyond a limited-slip differential. With a standard 118bhp MX-5 1.6 under the bonnet, the combination of taller tyres and somewhat compromised aerodynamics means that the off-road ride probably isn't the quickest thing in the world, even by the somewhat low standards of an MX-5. But given the car is likely still quite light, the first couple of gears are probably enough to have lots of fun on loose surfaces.
Modification is a very personal thing, of course, so we'll leave it up to you to decide whether the current car is an improvement on the already-divisive Monocraft-kitted Mazda, but given the seller paid $15,800 for the car when it was on sale last time – just under £13,000 – they clearly had a vision in mind, when there are plenty of cheaper MX-5s still out there waiting to be hit with the personalisation stick.
The auction ends on October 12, and it'll be interesting to see how much the Baja-inspired, classically styled Mazda eventually goes for – and how the next owner might add to the car's story with their own alterations.