After more than 30 years and well over a million sales, it probably shouldn't be too surprising that car enthusiasts are still finding new ways to tweak, tune, and personalise the Mazda MX-5.
And yet it's somehow still a surprise when something new crops up, just as it has with this 1992 Eunos Roadster, offered by Northeast Auto Imports on the Cars & Bids online auction platform – with its rare Ferrari 250 GTO-style Monocraft body kit.
How much is your car to insure? Find out in four easy steps.
Get a quote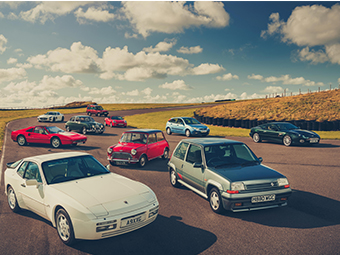 Several companies have offered kits to transform Mazda's roadster over the years. Names like Pit Crew and Simpson Design should be familiar to many MX-5 nerds, with their classic-inspired lines, while brands like Mitsuoka have taken the idea to the extreme, from the Corvette Stingray-styled Rock Star based on the fourth-generation MX-5, to the extended wheelbase and Morgan-style looks of the Mk3-based Himiko.
Monocraft is a custom car subsidiary of Japan's Autobacs parts and accessories chain. To call Autobacs 'Japan's Halfords' would be underselling it somewhat, since to our knowledge Halfords has never had its own car company, as Autobacs did when it bought sports car brand Tommy Kaira in the 1990s. Halfords has never offered comprehensive body kits for Toyota MR2s, Nissan Cubes, or Mazda MX-5s either.
We've seen kits for both the Mk2 and Mk3 MX-5 from Monocraft, but this Mk1 kit is a new one on us. Clearly inspired by the Ferrari 250 GTO, it features the Ferrari's characteristic oval grille and a trio of vents above, a pronounced bonnet bulge, and a roofline that slopes down towards the tail.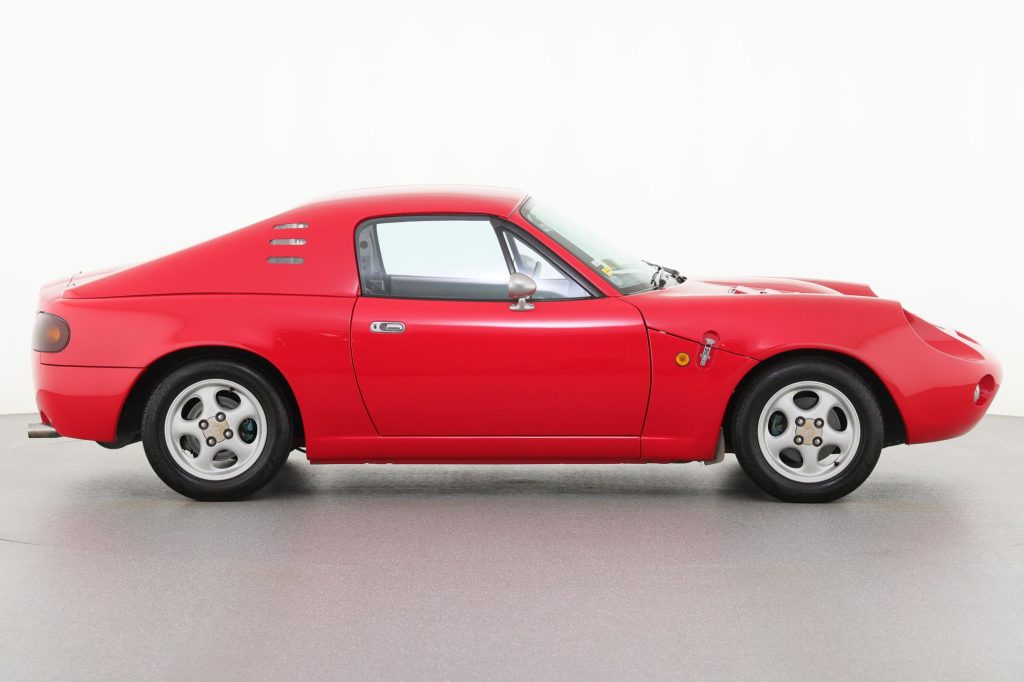 The similarities only go so far, of course. The small Japanese roadster has rather different proportions from Ferrari's homologated racer, and the Monocraft kit mixes in a few elements from other classic sports cars, such as a forward-hinged clamshell front end, a trio of Alfa Montreal-style vents behind the side windows, and prominent buttresses for the roof, rather than the GTO's glazed tailgate.
It doesn't take long to spot the otherwise standard doors and rear wings either, nor the distinctive MX-5 light clusters and still-Mazda-branded alloy wheels – but unsurprisingly, the aftermarket offers options for changing some of these too, if you really wanted to confuse onlookers.
The previous, presumably Japanese owner has had a good go at transforming the cabin, so while the architecture is pure Mazda, the colours and materials are anything but. There's the near-de rigeur Bride bucket seat for the driver, and a comprehensively refinished Nardi three-spoke steering wheel. Plus a lot of silver plastic and faux carbon fibre.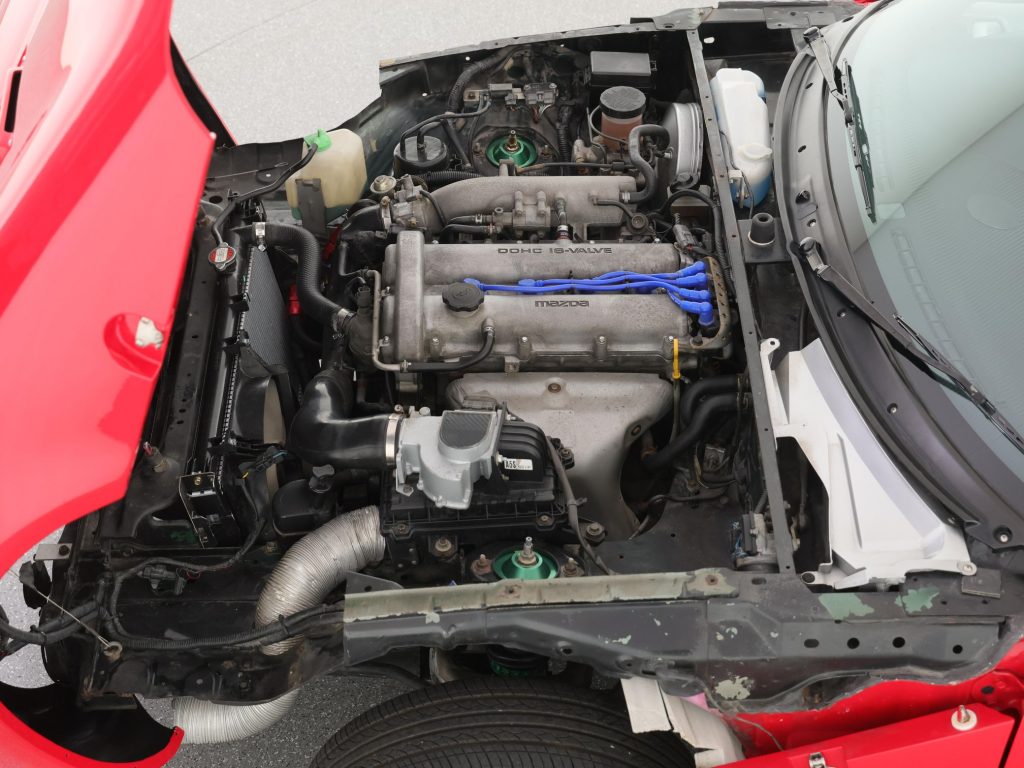 It may not be to everyone's tastes, but it's certainly distinctive, and with the vehicle going to auction, the next owner could make a few more tweaks to their own preference.
Given it's on sale in the United States, you'd need to jump through some hoops if you wanted to bring the car to the UK (where, being Japanese, its right-hand drive layout wouldn't prove any kind of problem), but we're content just gawping at the images. The auction currently has five days left to run and it's already up to $9000, so the novelty of this quirky little lookalike clearly isn't lost on bidders.
Check out the Hagerty Media homepage for daily news, features, interviews and buying guides, or better still, bookmark it. Or sign up for stories straight to your inbox, and subscribe to our newsletter.