If you're tired of hearing how the US market is hoovering up all the coolest cars, be they classic Brits or Japan's iconic models of the 1980s and 1990s, perhaps it's time to return the favour, and scour the upcoming Amelia Island auctions – taking place in early March – for an American icon to add to your collection.
Now we're aware this is a flawed plan, particularly with exchange rates the way they are. Our money just doesn't go as far as it used to. So the eight cars we've picked below are more a hypothetical garage than a realistic shopping list. But with a two-million-dollar Dusenberg on the list, perhaps you realised that already…
How much is your car to insure? Find out in four easy steps.
Get a quote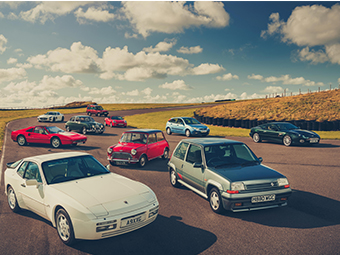 1947 Willys CJ-2A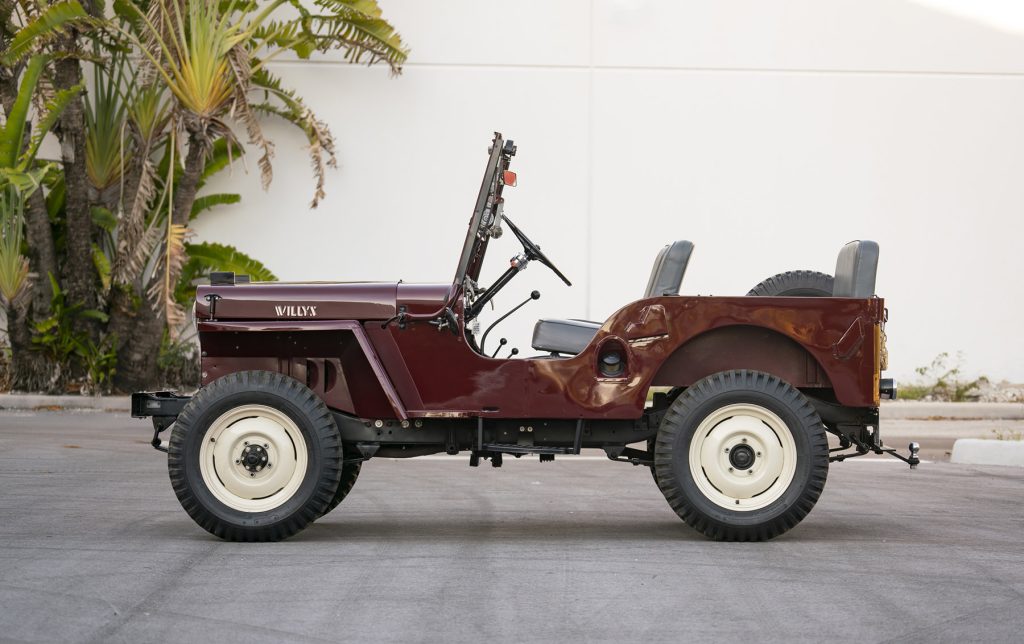 Off-road icons come no bigger. Only the Land Rover Series models and the Mercedes G-Wagen get close, but the Willys CJ series got there first, making the transition from military to civilian transport after the Second World War.
We've seen plenty of Willys Jeeps at car shows, but when most are still painted in flat military shades, it's a pleasure to see a shiny maroon one like this – and if you were to bring such a car over to the UK, it'd go down a storm at any American car show. It's a little more attainable than some of the other Amelia Island choices too; Gooding & Company puts a $25k-$35k estimate on this one.
2006 Ford GTX1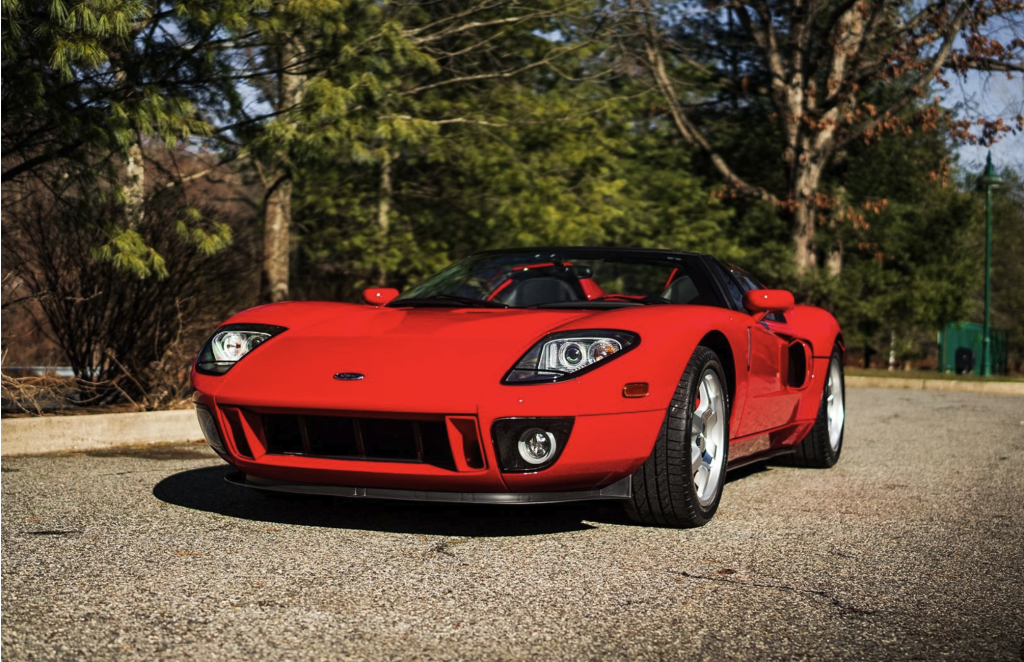 Whether a roofless version of Ford's mid-2000s GT is as appealing in Bognor or Brighton as it is in say, Miami, will depend on your outlook on life. But there's no denying the desirability of the base car – a model evo magazine, in its 200th issue, included in a test of some of the best drivers' cars it had ever featured – and removing the roof is sure to add another dimension to the experience. That dimension being on the y axis.
Offered at Broad Arrow's Amelia Island sale and with a $500k-$600k estimate the value is as punchy as the bright "Mark IV" red paintwork – a colour paying homage to the GT40 Mark IV rather than say, a late-'70s Cortina, one imagines. Fewer than 40 are thought to have been built – all with a 5.4-litre supercharged V8 upgraded by Ford Performance.
1931 Dusenberg Model J Convertible Sedan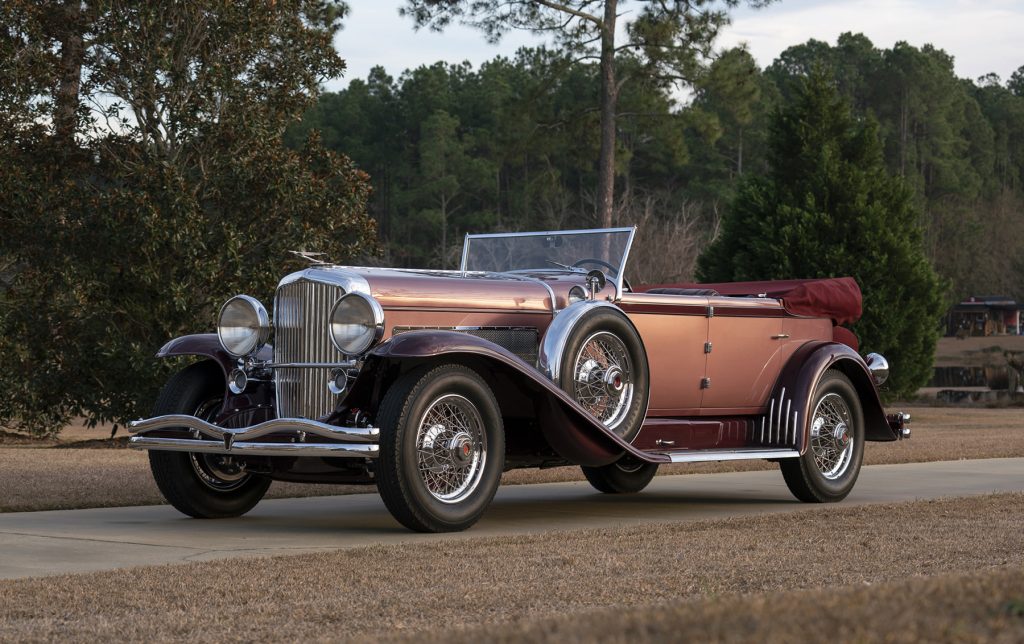 Not many brands could compete head-on with the likes of Bugatti and Rolls-Royce during their pre-war golden eras, but one that could was Dusenberg. If a $2m-$2.4m estimate doesn't put this model in context, perhaps the company's status as the first American brand to win a European Grand Prix, at Le Mans in 1921, might sway you.
Now we'll concede, there's a bit more to this than shipping across a ropey Mustang, but it's sure to be on the radar of serious collectors. An output of 265bhp from a straight eight was staggering in the late Twenties and early Thirties. It's truly magnificent, and judges clearly agree: it carries multiple show titles from the Classic Car Club of America and at concours events.
2006 Chevrolet Monte Carlo SS Jeff Gordon NASCAR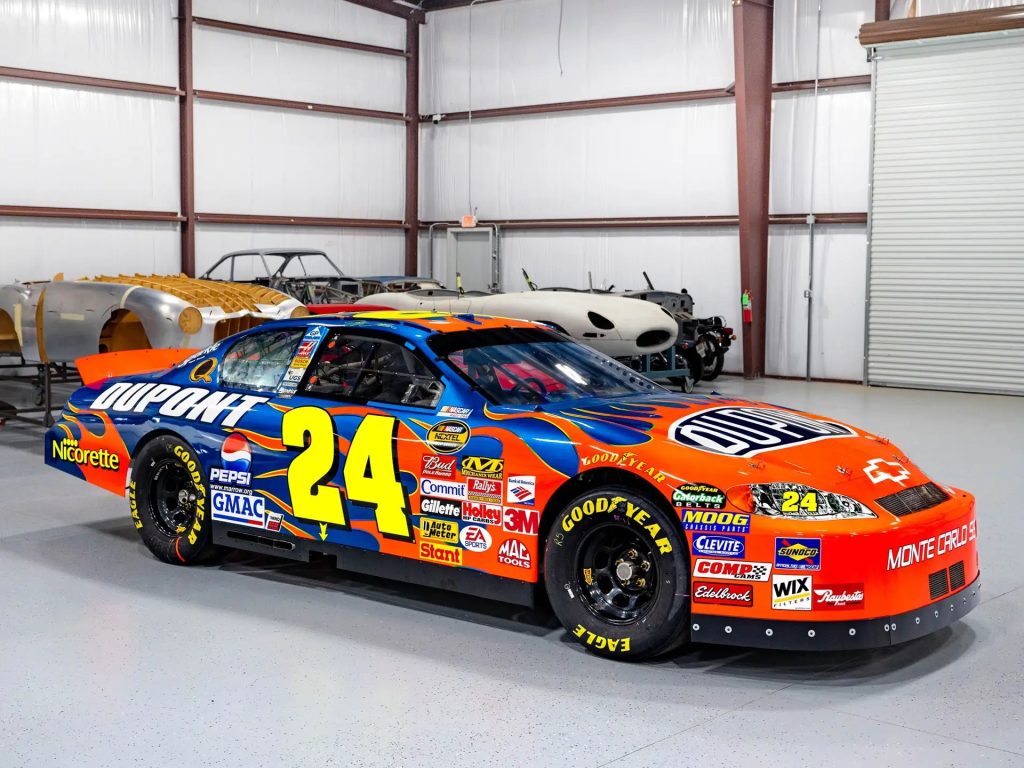 Okay, this isn't something you could run down the street to the local classics 'n' coffee on a rainy April morning. But with stock cars an increasingly frequent sight at events like the Goodwood Festival of Speed, and American car shows, perhaps now is the time to start seeking out these brightly-liveried stock cars as an alternative to more familiar European racers.
Coming up with RM Sotheby's, this 2006 Chevrolet Montecarlo SS has a famous name attached too, four-time NASCAR Winston Cup Series champion Jeff Gordon. It's not his most iconic livery but you can't get much more American than flames, and Gordon's bright yellow race number 24 stands out a treat on each flank. This car didn't win any races, but did take podiums – and you'd get a thrill just from starting it up.
1947 Chrysler Town and Country Convertible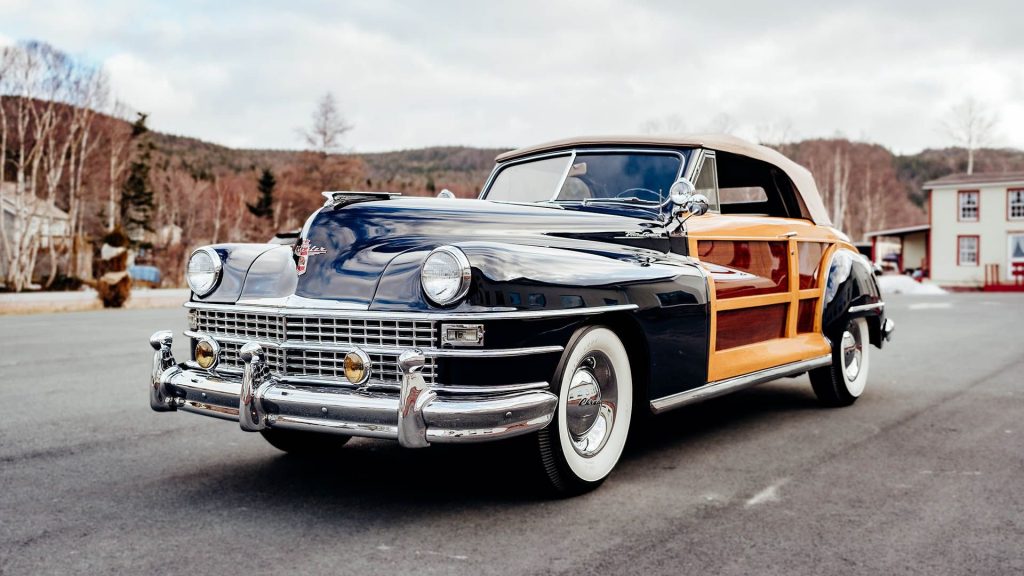 Woodies were not a solely American phenomenon, as anyone who has ever owned a Mini or Morris Traveller will confirm, but arguably nobody carried off the look with so much class – at least in the early days of the fashion – as the American brands. Just check out the glorious combination of wood panelling, liquidy Newport Blue paintwork, and whitewalls on this 1947 Town and Country.
The model line started off with estates which arguably suited the name better, but post-war these evolved into a saloon, and the convertible like this car. The wood panels are a mix of ash and mahogany, and the details are stunning inside and out, such as that tartan trim, and the jewel-like heater controls on the dash. The best bit, though, could be that 5.3-litre straight eight engine.
1954 Chevrolet Corvette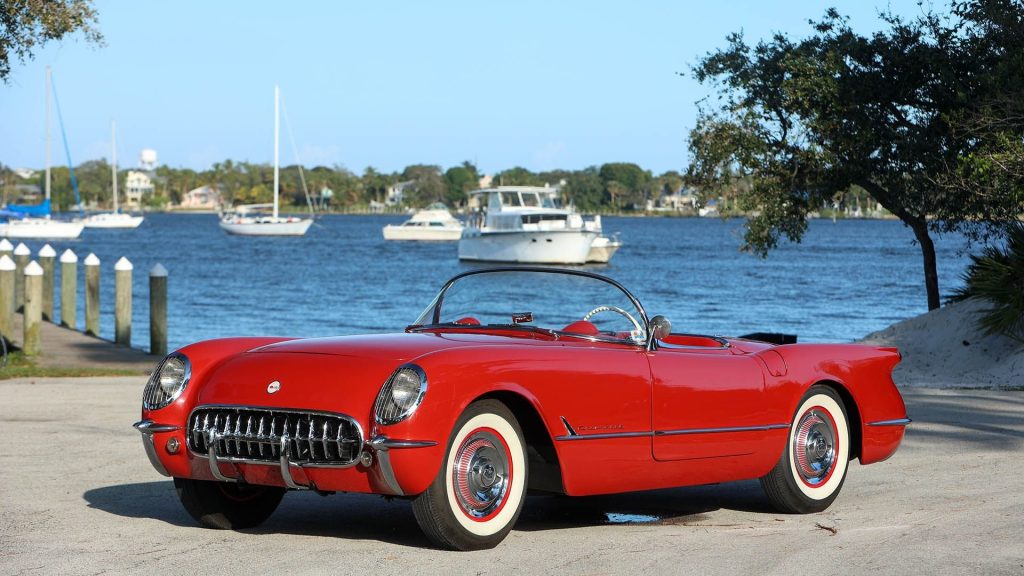 What the original Chevy Corvette lacks in performance from its "Blue Flame" inline six – its 3.9 litres make only 150bhp – it gains right back in pure, nostalgic Americana. There is probably no car on earth that would look better outside a traditional diner – even those shiny OK Diners on the A1.
It's not unusual to see the odd Corvette on British roads but we'd not object to a few more if someone reading this were to import one, and while $100k-$125k isn't cheap necessarily, you'd turn more heads in this than an E-type of similar value. While clearly designed for warmer climes than ours, this 1954 car, restored to factory condition, does include rudimentary weatherproofing.
1956 Studebaker Golden Hawk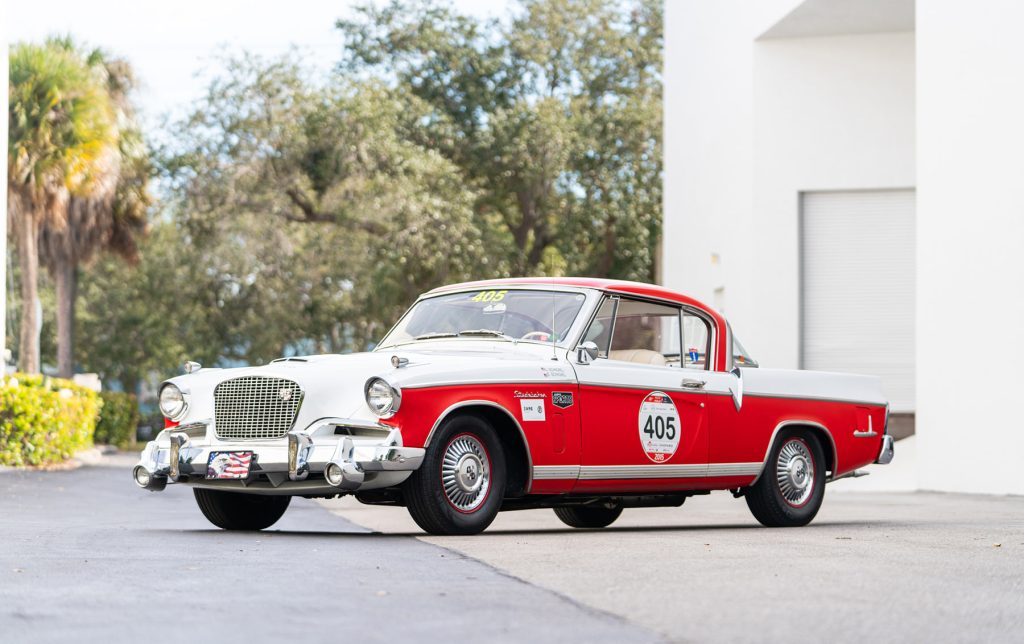 Prepared for vintage rallies – such as the Mille Miglia, where it participated in 2013 and 2015 – this Studebaker Golden Hawk stands out among the Amelia Island sales for taking itself a little less seriously than some others. In bright red and white, and covered in stickers, this is a car for using, rather than shutting away.
And with 275bhp at its disposal from a 352 cubic-inch V8 (that's 5.8 litres when converted from Freedom Units), it surely has the juice to get a bit of a shuffle on, even through a four-speed auto. Despite its racing pretensions, it's still very much a road car too – so if you didn't mind being stared at, it'd happily cruise to and from car shows, squeezed in among all the MGBs.
1990 Chevrolet Corvette ZR-1
Or, if Corvettes are your thing but you crave a little more sophistication, here's another option: the ZR-1, based on the fourth-generation Corvette of the 1980s and 1990s. Offered by Bonhams at its Amelia Island Auction, this one has covered fewer than 5000 miles – but to us, its previous owners have missed out.
That's because the ZR-1's 'LT5' engine was co-developed with Lotus – which is why, by Corvette standards, it was high-tech beyond belief, a quad-cam 32-valve unit kicking out 375bhp. At the time, the Vette's regular 5.7 made only 250bhp, and even the second-gen 'small block' introduced in 1992 only upped that to 300bhp. Perhaps this one would go well in the garage alongside a Lotus Carlton…
Check out the Hagerty Media homepage for daily news, features, interviews and buying guides, or better still, bookmark it.