As the wheels of commerce begin to turn again for the motor trade, car enthusiasts are once again being welcomed through the doors of traders with open arms. Well, as welcoming as it's possible to be at a two metre distance and while applying generous amounts of hand sanitiser.
For some petrolheads, getting out and about and browsing priceless classic cars, beautiful modern-classics or plain old unexceptional classics is just the antidote required after an extended period of lockdown. The summer months are coming, daylight hours are generous and great drives or challenging restorations await.
How much is your car to insure? Find out in four easy steps.
Get a quote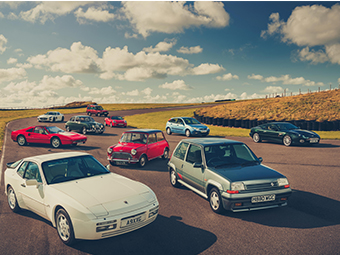 For those who are planning to visit car dealers, what can they expect to find? How are the nation's classic car traders keeping their clientele safe? And can you still test drive a car you're undecided on? Hagerty asked four dealers how the trade is moving safely forward.
Clients can only come from the same household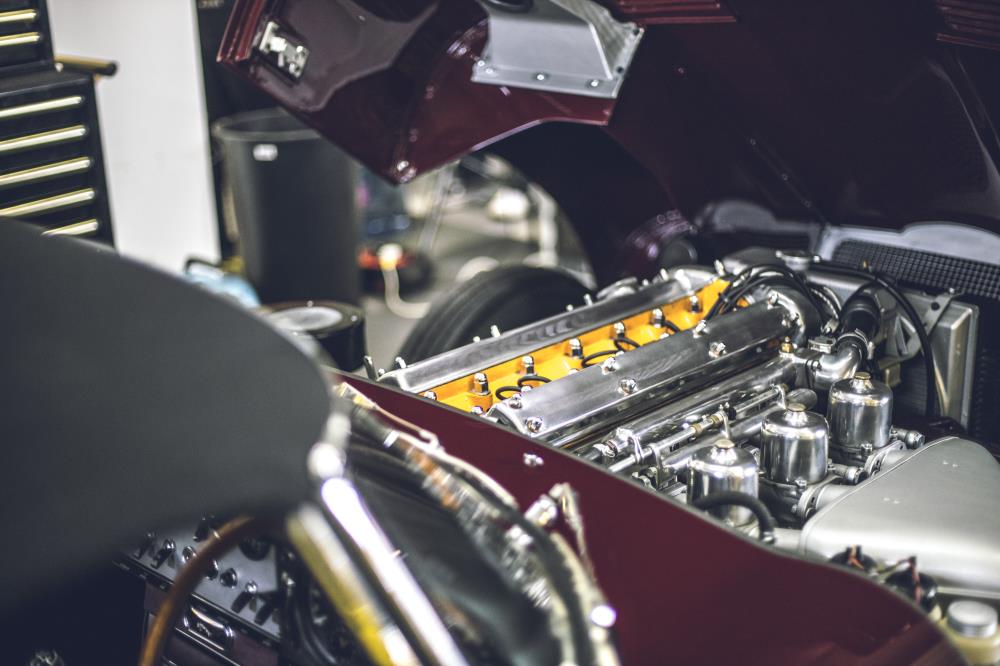 Richard Craig runs RMC Classics, based in Manchester. He specialises in 1960s and 1970s sports and GT cars; the sort of thing anyone new to classic cars might consider.
Craig has spent the last few months on furlough himself, but will be resuming trade in the light of the government announcement. "If the weather is good enough, the viewings will take place outdoors, but otherwise there will be space in the showroom to allow social distancing. I will wear disposable gloves to reduce the risk of transmission to clients via door handles or similar – and PPE will be offered to them too."
Another significant change for his business is that Craig intends to limit visitors to one household at a time. "I'm only allowing viewers from one household at a time, so clients won't be able to bring friends as a second pair of eyes. The interiors and handles will be cleaned and disinfected before and after each viewing, and cellophane covers will be used for each contact surface inside the car."
Perhaps the greatest challenge for Craig and his business is that his insurer doesn't allow for unaccompanied test drives at present. It's something that he is working on, and he hopes to resolve that hurdle as soon as possible.
There's no test drive but no-quibble returns offers peace of mind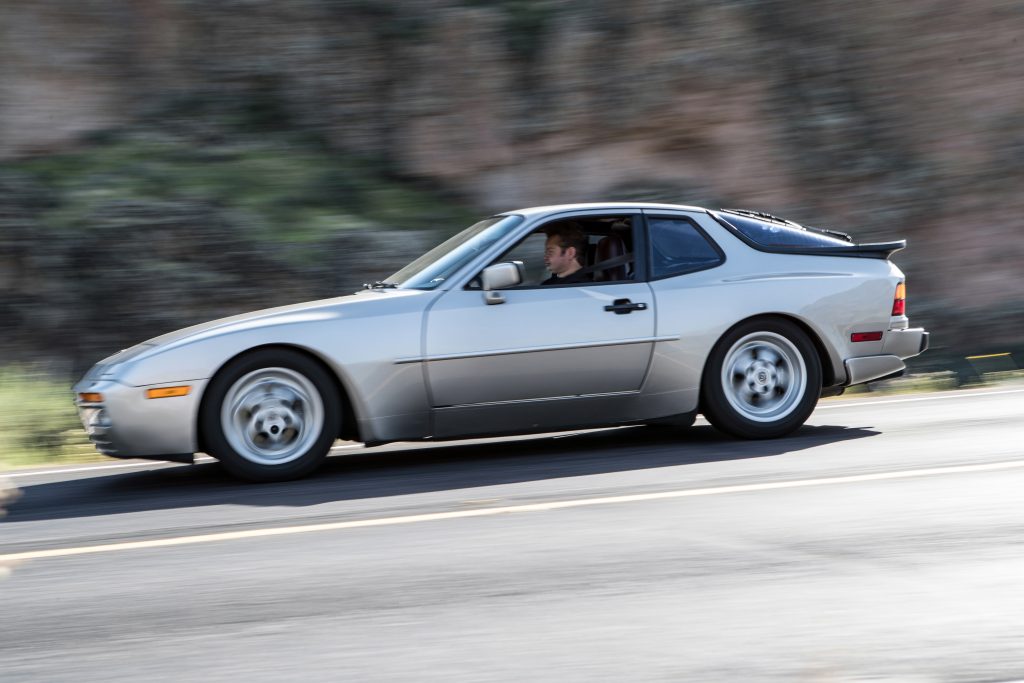 Barry Bowman, of Burton-upon-Trent dealer Exclusive Classic Cars has taken similar precautions. "Every car is sanitised before and after a viewing – we let it stand at least three to four hours before letting a client near it too. We're not able to do test drives at all at present because they have to be accompanied, but if a client pays for a car, takes it out and changes his mind at that stage we will reimburse." It's a strategy that offers buyers peace of mind. Equally reassuring is the move to only accept viewings of specific cars – browsing will have to wait until the lockdown has been removed in its entirety.
"Everyone who has come so far has agreed – and we've sold four cars this week," says Bowman.
"We're only inviting serious enquiries for specific cars at present, we won't let the same client in multiple vehicles. All the history files have been separated into plastic wallets, and those are disinfected when they have been read. We won't take cash payment at present, and we will only take a couple of bookings to view cars per day. Everything is by appointment. We might be going over the top, but that's for safety – I'm shielding, my wife is handling viewings, and neither of us want to risk infection or transmission. I do all our buying, so we've been focusing on selling existing stock rather than sourcing cars in the current climate."
Kim Cairns, of Kim Cairns Classic Cars in Snettisham had furloughed some workshop technicians, though the team has now returned and Cairns reports healthy levels of bookings, with many cars previously sold booked into the workshop for ongoing routine maintenance.
More classic car drivers are happy to buy cars over the phone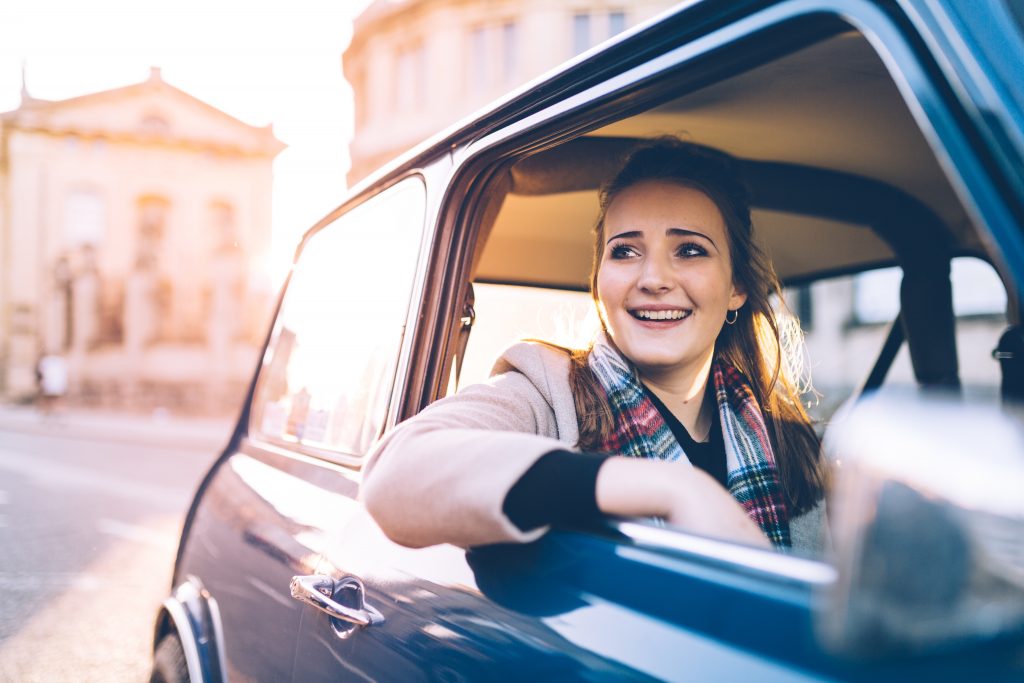 And in a sign of these changing times, some buyers are quite happy to purchase a classic car unseen. "We've sold five cars by phone this week," Cairns tells Hagerty.
"Nobody came to view them, deposits were sent and the cars delivered. Almost all our customers are regulars customers, we're maintaining our service for them, and we're trusted to supply good cars. If anyone does come to view, we don't touch the car until they've left and then we sanitise it. Nobody comes into the building without hand sanitiser, we would give a client a set of sanitised keys and let them view the car independently. We permit unaccompanied test drives, and once the car is back we would give it a full scrub down to disinfect all surfaces. All payments, whether for cars or workshop services, are by card at present."
At the ever-expending site that is Bicester Heritage, Mark Elder runs The Motor Shed. Specialising in Austin Sevens and vintage cars, Elder says the nature of his often-open roofed vintage stock allows a little more safety, so he is able to undertake test drives.
"I will accompany people on very short test drives – though both the client and I will wear masks and gloves, alongside other PPE. Each car is sanitised when taken out of the showroom for an outdoor-only viewing, and again when returned."
Customers are able to view and test drive a maximum of two cars per visit. As for the practical issue of payment, Elder says that's easily solved by conducting the transfer of funds by BACS, the electronic system to make payments directly from one bank to another.
What steps can you take to stay safe when viewing cars for sale?
Many would be unnerved at the prospect of visiting a dealer to inspect or test a car with a pandemic still rife in our society. But none of the dealers we spoke to were treating this lightly, and it appears that choosing your next classic is a safer task than visiting a supermarket.
However, that's not to say there aren't basic preventative measures that prospective buyers should take when visiting a dealership to view a classic car.
Call ahead, ask the dealer what arrangements they have in place and decide whether you're then comfortable to proceed with an appointment.
During any visit, maintain the social distance rule of two metres separation, consider wearing a face mask and a pair of new, disposable gloves. After visiting a premises to view and, in some cases, test drive a classic, wash your hands or use your own supply of hand santising gel.
And remember, even if you strike a satisfactory deal following an excitable bout of haggling, resist the urge to shake hands on the deal. The dealer won't take it personally; they're just happy to do business with a fellow car enthusiast and know that their good cars are going to good homes.
The Revival Guide: How to get your classic car ready for the road