Modena styling house and coachbuilder Ares Design has turned back the clock with its latest model. The unusually-titled Wami Lalique Spyder harks back to the iconic sports cars of La Dolce Vita.
Just picture yourself cruising along the riviera, top-down, couture sunglasses reflecting the azure skies above, your partner's radiance reflected in the crystals that adorn the car's bejazzled interior. Yes, crystals. In collaboration with French jeweller Lalique, these handmade glass ornaments festoon the doors in a nod to the Art Nouveau movement, while the dash is said to be fashioned in part from English oak.
How much is your car to insure? Find out in four easy steps.
Get a quote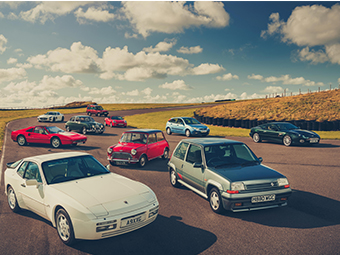 Externally the Spyder has classic proportions: a long hood, steeply-raked windscreen and even a boat tail rear end. The curvaceous front, with its hood scoop, round headlamps and chunky grille could easily belong to a Fifties' Ferrari or Maserati. Sitting on centre-lock wire wheels with whitewall tyres, and with plentiful chrome detailing from the mirrors and roll hoops to the gill-like air vents it all comes together rather beautifully.
The Wami Lalique Spyder follows the Ares Design Panther Progettouno (a Pantera reborn out of a Lamborghini Huracàn) and the C8 Corvette-based S1 Project, alongside bespoke Land Rovers and Bentleys. Just 12 Spyders are to be built and Ares hasn't revealed what donor car will lie beneath the classic bodywork.