In a sea of fibreglass kit cars that were merely imitations, the Meyers Manx beach buggy was an innovation. Now, a new evolution of the free-wheelin', free-lovin' Bruce Meyers design allows fans of the iconic '60s runabout to build their own version, complete with a few notable updates by renowned designer Freeman Thomas.
The Meyers Manx is easily the most recognisable beach buggy ever designed, and it spawned an entire industry of Volkswagen Beetle–based clones. By stripping away the Beetle's body and shortening the stamped chassis structure, Bruce Meyers created a nimble, lightweight vehicle that made excellent use of the Beetle's modestly powerful engine.
How much is your car to insure? Find out in four easy steps.
Get a quote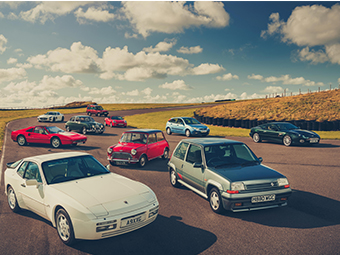 Choosing the Beetle as the donor meant that there was a huge stockpile of available vehicles to use. (VW would eventually build over 15,000,000 of them.) The choice also gave performance-hungry Manx customers a huge selection of compatible, aftermarket speed parts.
In 2020, Bruce Meyers sold Meyers Manx to Trousdale Ventures, a venture-capital firm managed by car collector (and Manx driver) Phillip Sarofim. Design dynamo Freeman Thomas was immediately installed as the company's CEO. His credits include the Audi TT, VW's new Beetle and a host of other designs for Ford, Porsche, and DaimlerChrysler.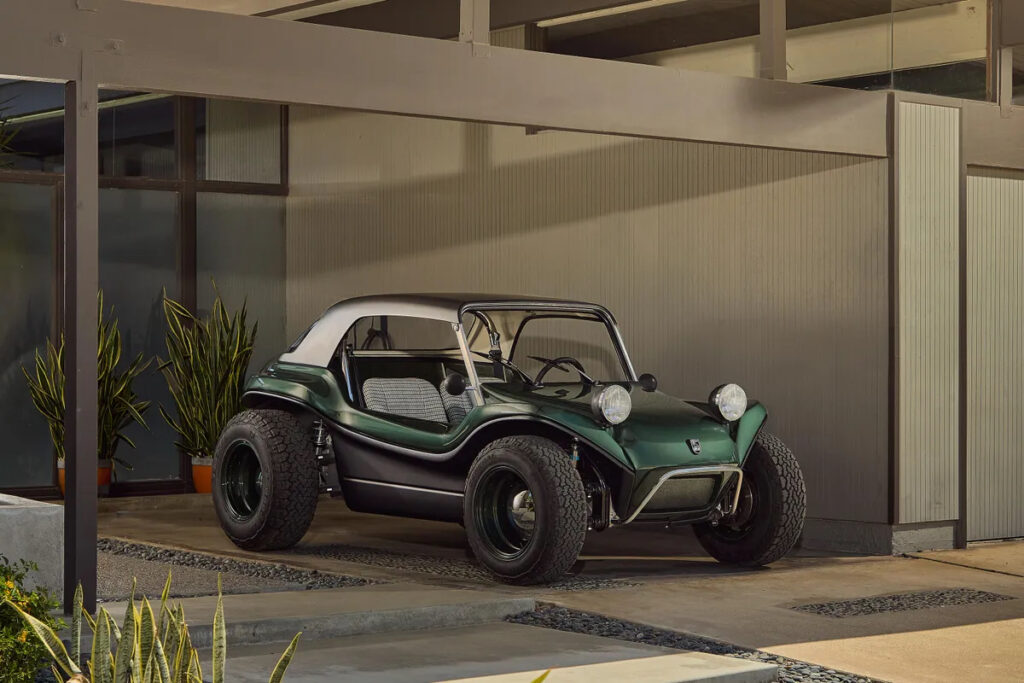 Under the new ownership, the company has gone on to launch an electrically powered Manx 2.0, pictured above. Now comes an all-new Meyers Manx Remastered Kit uses modern technology to make a fiberglass body that is more precise than the original's and includes a couple of updates for easier assembly. The dash panel is removable, simplifying the process of wiring, and features integrated tubes to house the harness. An all-new, locking trunk provides a tidy compartment for secure storage.
"It is a privilege to work on the Manx dune buggy, which is such an iconic piece of California cultural history," Freeman Thomas says. "The goal of the Remastered program was to preserve [founder] Bruce Meyers' unmistakable design while incorporating modern touches that make full assembly accessible to more people."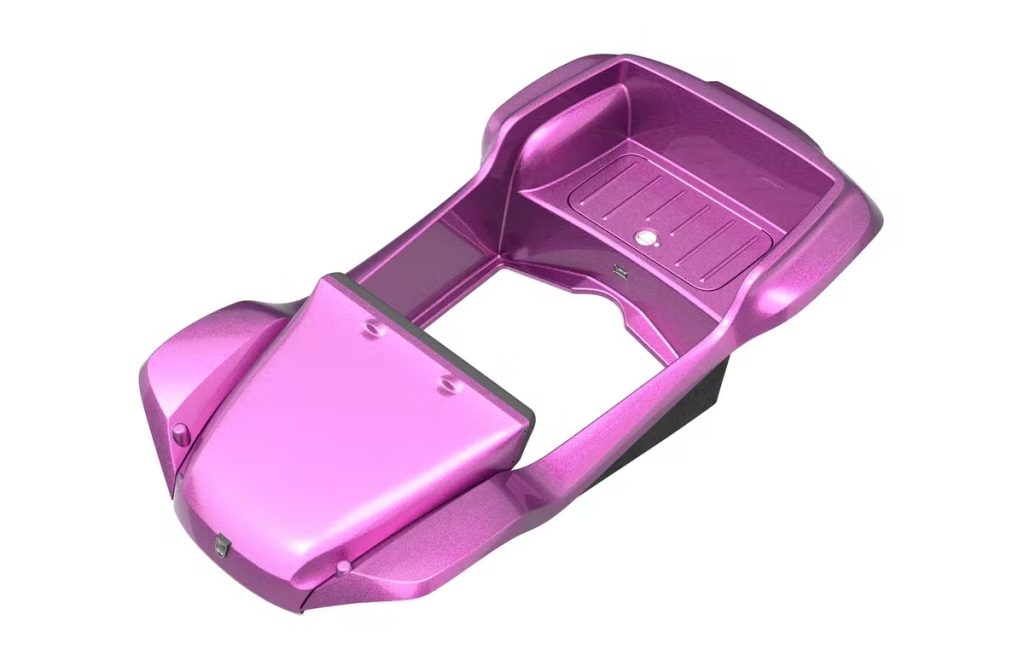 The company is currently taking deposits for the Remastered kit, which costs $5995 (a little less than £5000). A 50 per cent deposit is required up front, and once the balance is settled the body, dashboard, and trim required to make the most basic version of the buggy are delivered, with a choice of 18 solid paints included in that price. There are 46 super-groovy metallic colours available as a $1000 option. Budding beach buggy builders will still have to supply their own VW Beetle for the chassis, suspension, steering, lights, and drivetrain, but there are so many reproduction parts available, it's likely you could complete the kit with entirely new parts.
The Meyers Manx Remastered will hopefully enable a new generation of enthusiasts to build their dream beach buggy, but for those seeking a turn-key option that's petrol-free, the battery-powered Meyers Manx 2.0 is expected to go on sale this year as well.
Via Hagerty US
Read more
Life's a beach: The new generation taking on Bruce Meyer's dune buggy
BIY: 10 great classic kit cars
We fell out of love but I'll stick with my Mini Marcos to the bitter end