Are you planning a tour this year in your sportscar or classic saloon? Why not sign up for a fun, unique social tour through the best mountain roads of mid-Wales that also benefits charity?
Hagerty is pleased to partner with the Sporting Bears Motor Club for the Hagerty SBMC Classic Challenge in September. Teams will be made up of three participants — a driver, navigator and … a teddy bear. The challenge will be in obtaining donations for your teddy bear to complete the tour, with all proceeds donated to three children's hospices.
How much is your car to insure? Find out in four easy steps.
Get a quote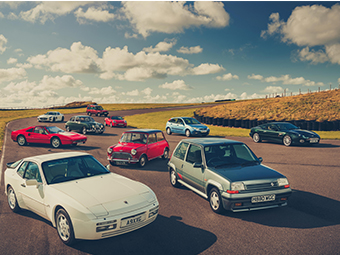 In addition to breathtaking views of both caves and coast, the trip will include stops at places of interest as well as three evenings of fine dining and socializing at a four-star hotel. Cars entered so far include an Austin Healey 3000, Triumph TR3A, Morgan, Porsche 911 and AC Cobra, and special guest entry Barry 'Whizzo' Williams will pilot his rally Mini Cooper 'S'.
Space is limited; please book before the end of February to ensure your spot. For further details, email classicbear631@btinternet.com or click here.