You might expect an E28 BMW M5 to live a charmed existence – molly-coddled, polished every Sunday and not subjected to even the smallest droplet of rainwater splashing onto its thick paintwork. That's the life of many an E28 M5 but not Peter Wood's car as it has over 300,000 miles on the clock and is used as daily transport.
"It's got child seats in the back," says Peter in a tone that implies 'why wouldn't the child seats live there?'. "My M5 can be seen in the outside lane between Barnsley and Sheffield pretty much every day!"
How much is your car to insure? Find out in four easy steps.
Get a quote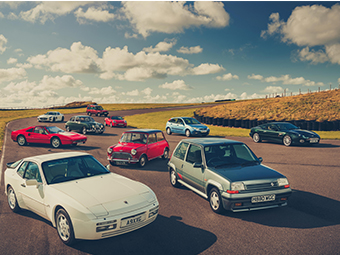 Before anyone writes in claiming Peter is abusing a much celebrated and rare BMW, it's meticulously looked after. Garage owner Peter fastidiously takes care of it – when we chat, the car is "on the ramps" having new suspension bushes and an exhaust system – and despite its high miles it's got history to die for.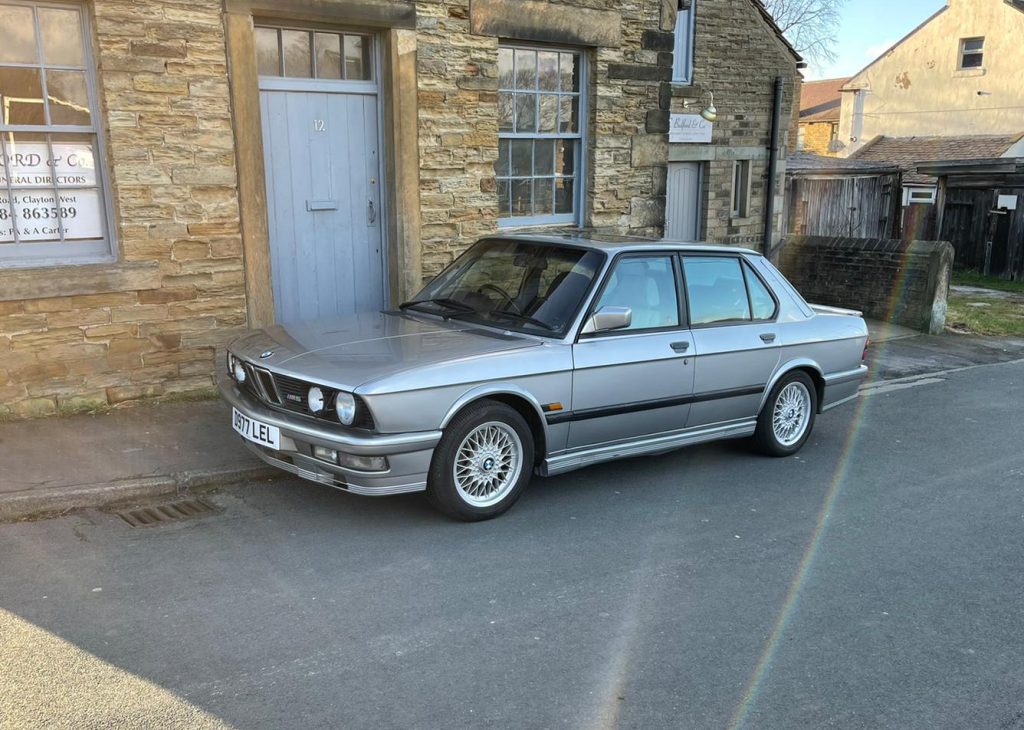 "I've never seen history like it," he says. "I've got two A4 folders full with receipts, letters sent between owners, MOTs, tax discs and keys. It's even got 35 stamps in the service history book – and those are 35 main dealer stamps; the car was serviced by a BMW dealer up until about 2002. It's been really, really well looked after and it's a miracle the history has stayed with the car."
No, Peter isn't abusing but enjoying what's easily one of BMW's landmark saloon cars. And the decision to use it as a daily car comes from regrets in mollycoddling cars too much in the past.
"I once had a Porsche 944 Turbo and I kept it in my workshop. It had a couple of concours trophies and I had it three or four years – in that time I did a thousand miles in it. I never really enjoyed it and never took it anywhere – I said I'd never do that again."
Peter has owned the E28 M5 for around 14 months and taken the mileage up from 304,000 to 311,000 in that time. He bought it from a seller on eBay, despite the advert raising more questions than it answered, the cheap price and the car being a long way from Peter's home in Rotherham.
"I didn't think I'd ever be able to afford one, but this one popped up on eBay and it was relatively cheap for an E28 M5," Peter explains. "The advert wasn't very good and I was the only person who put a bid in and I won. From the advert, I thought it was a scam so I phoned the owner and said I couldn't give him a deposit but I'd go down and if everything checked out, I'd pay for it there."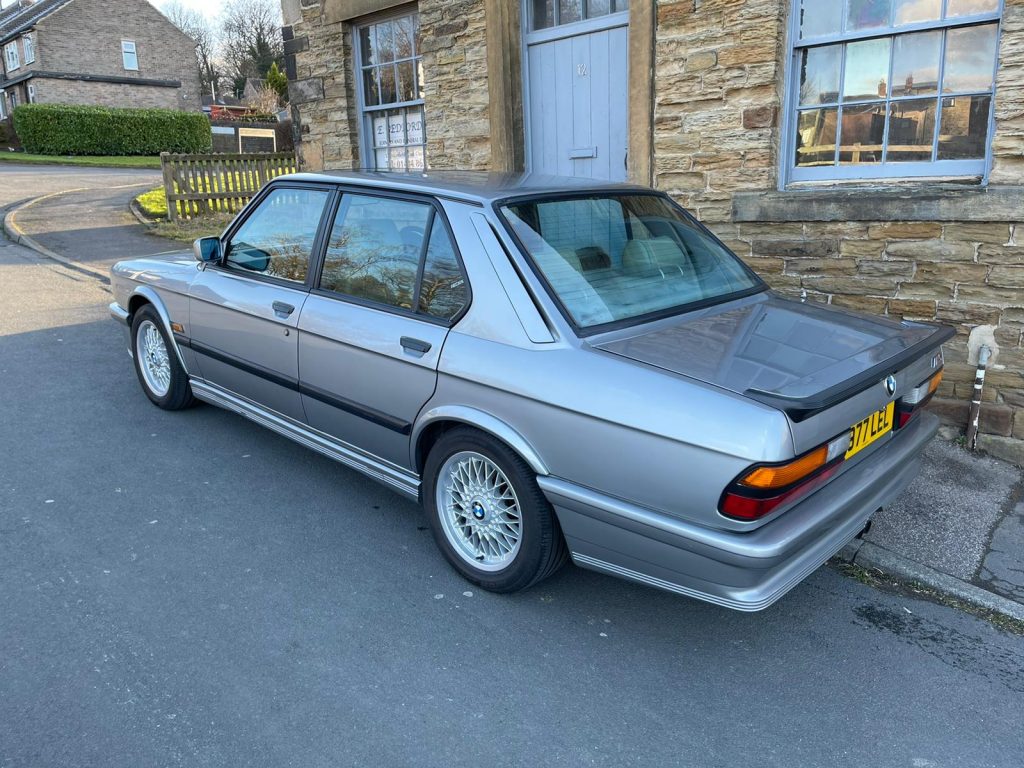 So, Peter trekked down to Bristol with a recovery lorry and found the M5 in the yard of a backstreet garage, parked between scrapped cars. "It looked like it hadn't been washed for a very long time but it started on the button and I took it home," he says.
Buying a performance car on eBay in that fashion sounds risky but Peter is no stranger to buying from afar. He once bought a Ferrari located in Greece.
The risk was worth it though as the M5 Peter brought home is a fine example. Along with the hefty history, this 1986 car sports the E28 M535i's bodykit – a £1,500 option in the mid-eighties – extended leather pack for the interior and, apparently, is one of four E28 M5s to have an original 'moonroof' sunroof.
With those options, it makes this E28 M5 quite unusual as when the car was launched in 1985, it was noted how subtle it looked compared to the more deliberately flashy M535i – an odd quirk for a car that cost some £11,000 more. In fact, quirky is perhaps the right word for the E28 M5 as it would have taken someone with particularly idiosyncratic taste to part with £31,295 for a four-door saloon car in 1985. Especially so when a Ferrari 328 was just £3,500 more to buy.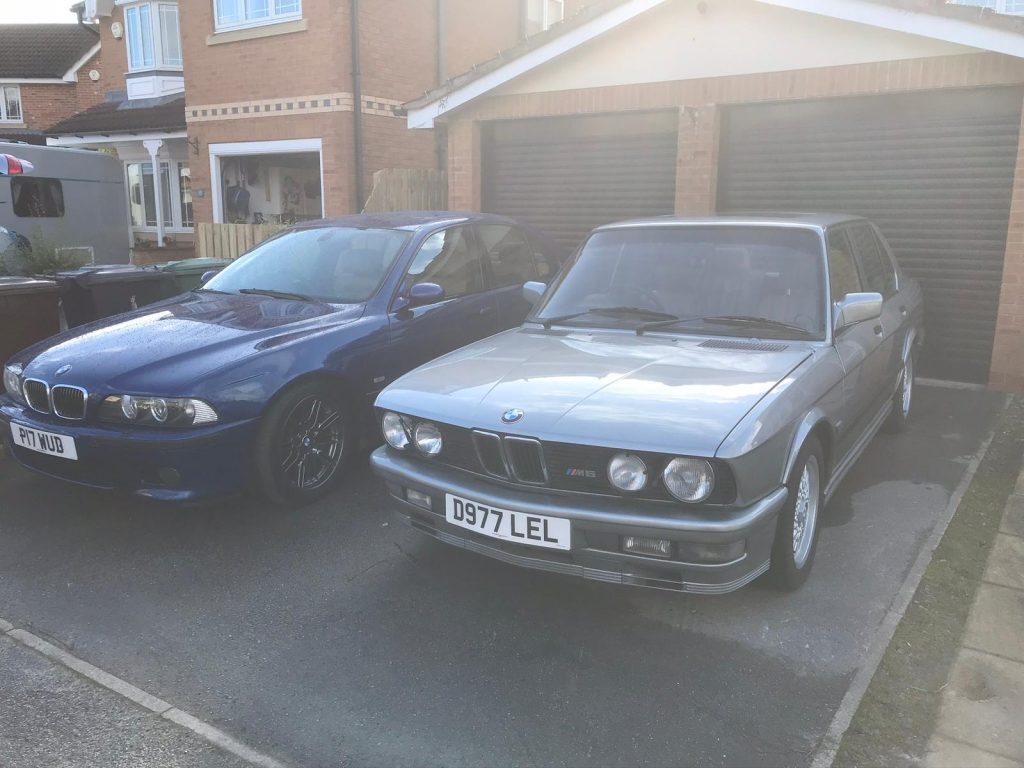 The 187 UK buyers who took the plunge ended up with a rather special car, though. Widely regarded as the first-ever super saloon, the E28 M5 used the same M88/3 3.0-litre straight-six as the M1 supercar but, thanks to Bosch Motronic fuel injection rather than a Kugelfisher system, the M5 developed 10bhp more than the M1. At 276bhp, it was also more powerful than the Ferrari 328 and with an LSD and uprated springs and dampers, could handle corners as well as it could dominate the authbahns of Germany.
"If I had the choice between a 328 and the M5, it would be the BMW every time," says Peter. "At around 1,400kgs, it's a light car with a big engine and it certainly isn't slow, even today. There is a bit of wallow through the corners but the level of feedback you get through the car is amazing."
Peter says he has no intention of parting company with the E28 M5 as it fits well in his M5 collection. It's as this point Peter drops into conversation he also has E34 and E39 M5s, and once owned another high-miler E39 – an Alpina B8 V8. Oh, and in the garage also resides an Escort RS 1600 and an Escort Mexico, and his wife had just discovered he's bought a Formula Renault racing car. That, as they say, is another story for another day…