For James Bond's 50th screen anniversary, Beaulieu's year long show "Bond in Motion" rounds up 50 of the most iconic vehicles seen in the films, including cars, boats, planes, motorbikes — and even a cello case

Next year marks the 50th anniversary of "Dr. No," the first Bond movie in 1962, and to commemorate the milestone 50 of the most famous vehicles from the Bond films will be on display at the National Motor Museum at Beaulieu.
The exhibition, titled "Bond in Motion," will open on January 18 and give fans the opportunity to see many of the cars, boats, motorbikes, sleds and jets of seven James Bonds. In case you've forgotten, they are Sean Connery, George Lazenby, Roger Moore, Timothy Dalton, Pierce Brosnan and Daniel Craig.
How much is your car to insure? Find out in four easy steps.
Get a quote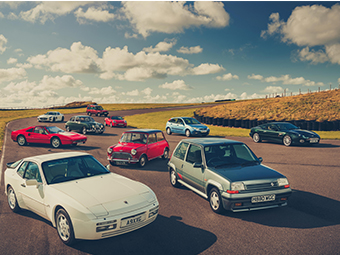 Taking pride of place will be Bond's most famous car, the 1964 Aston Martin DB5 that Sean Connery drove in "Goldfinger" and "Thunderball." It will be joined by the 1937 Phantom lll Rolls-Royce from "Goldfinger," the Lotus Esprit S1 that famously turned into a submarine in "The Spy Who Loved Me," the Aston Martin DBS from "Quantum of Solace," the Jaguar XKR that went ice-dancing in "Die Another Day" and the BMW 750iL that Pierce Brosnan "drove" with his mobile phone in "Tomorrow Never Dies."
Joining the cars will be various other vehicles from the Bond franchise, such as the Bede Acrostar jet featured in "Octopussy," the paraglider/snowmobile hybrid Parahawk from "The World is Not Enough" and original Cello Case Ski that Timothy Dalton used in "The Living Daylights."
Bond in Motion will run from January 18, 2012, to December, and further vehicles will be disclosed as the date gets closer. The official website of The National Motor Museum is www.beaulieu.co.uk, where you can keep up with developments.