If you are into classic vehicles and you live in the UK, chances are that you are a regular visitor to www.classiccarsforsale.co.uk. One of the biggest marketplaces for classic cars, bikes and other vehicles, the site has just been totally re-launched, so Hagerty has road-tested it for you.
On a laptop, the site loads very quickly and presents a really simple and visually appealing homepage. The background 'hero' images are really nice and an improvement over the old site that was a bit plain. At the top of the page there are clear banners leading to all the necessary information you'll need (including of course the Hagerty Valuation page!)
How much is your car to insure? Find out in four easy steps.
Get a quote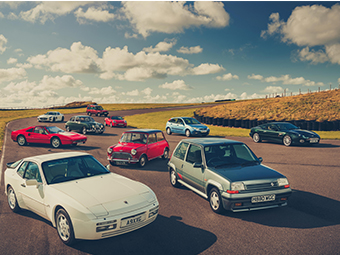 The search box is still there- but now you can scroll down and add lots more filters to your search such as year, cost, engine size, even gearbox type. This brings up a quick list of relevant cars. Click on one, and you go straight to the description, which now has room for up to 100 photos, each of which can be displayed in full-screen mode. On a mobile device the experience is the same, with the exception that the homepage search box is a little lower down.
One thing I really like about this new site is that, if you press the 'back' button, all of your search details are still retained in the relevant boxes, and you don't have to re-enter them. All the pages load very quickly, and it's easy to quickly narrow down your search to find the right car. Like all of these sites there seem to be a lot of cars advertised from outside of the UK, but it is a relatively simple process to filter these out.
So, all in all this seems to be a really good site, and one that we'll all come to know a lot better in the years to come!