Chris Palmer needed five Pontiac Trans Ams, numerous visits to eBay, countless hours of work and the generosity of several friends to recreate the car that starred in the hit 1980s television show 'Knight Rider.' And he wouldn't hesitate to do it all over again.
"It was totally worth it – more than worth it," Palmer said of his KITT (Knight Industries Two Thousand) lookalike. "I love this car. Everybody seems to love this car."
How much is your car to insure? Find out in four easy steps.
Get a quote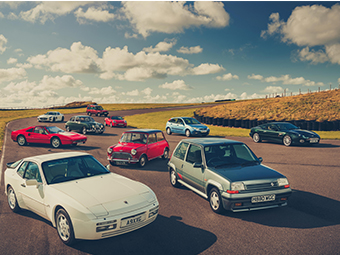 Palmer started with a 1991 Pontiac Trans Am, which had a better drivetrain but was nine years newer than the car used in the show. That decision necessitated the purchase of four more Trans Am models – two each from 1982 and 1983 – so he could swap out the panels and parts required to make it look like KITT. The '91 also has a five-speed manual transmission, unlike KITT's automatic, so Palmer chopped the gear shift and swapped out the knob to make it look authentic.
Palmer found KITT's unique dash (complete with two video screens) and the car's trademark front bumper on eBay, and everything operates and sounds as it did on the show. KITT's vanity licence plate reads KNI6HT.
The Detroit-area resident said his 3½-year project would not have been possible without the help of Sled Alley Hot Rods owner Matt Gurjack and co-worker Steve Jay; Lafata Auto Body owner Eric Lafata, who did the paint; and H&E Overlays owner Eric Thompson, who assisted with the dash installation and also made the gauge overlays. Palmer, president of the newly created Great Lakes Knights Car Club, which he and Thompson co-founded, hopes to build show-quality movie-replica cars for other fans. For now, he's enjoying all the attention he's getting from the ultimate KITT car.
[Related Article: James Bond's B-List Cars]