If you're a Hagerty client, you'll be used to being treated a little differently than if you were with some of our competitors. In this video, a Hagerty client gets a slightly better taxi ride than he bargained for when a classic Porsche 911 turns up…
Before anyone says it, this video is tongue-in-cheek… we don't yet provide a taxi service! Also, we don't condone unsafe driving: the 'fast' part of this video was taken under carefully controlled conditions on a closed airfield, and we were in the massively capable hands of Richard Tuthill, a superb professional driver amongst his other skills. What we do wholeheartedly support though is that classic cars are used on racetracks, on rallies or on the road.
How much is your car to insure? Find out in four easy steps.
Get a quote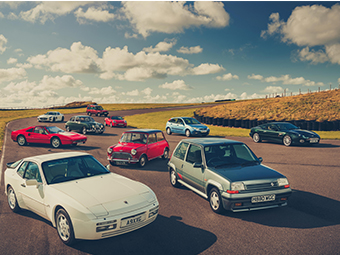 With huge thanks to Richard at Tuthill Porsche, and George at Petroleum & Co for the videography.