Some of you will not be old enough to remember Skoda jokes (sunroof = skip; heated back windscreen = warm hands when pushing, etc) but before the Volkswagen Group took the Czech brand under its wing, Skoda was – perhaps unfairly – maligned in much the same way as other Eastern Bloc carmakers were throughout the 70s, 80s and 90s.
Interestingly, Skoda's own advertising suggested the opposite, showing the rear-engined Estelle next to a proud-looking farmer and his German Shepherd. It was the kind of ad you'd expect to see from say, Subaru, extolling the brand's dependability and their owners' loyalty.
How much is your car to insure? Find out in four easy steps.
Get a quote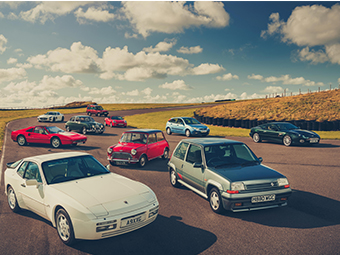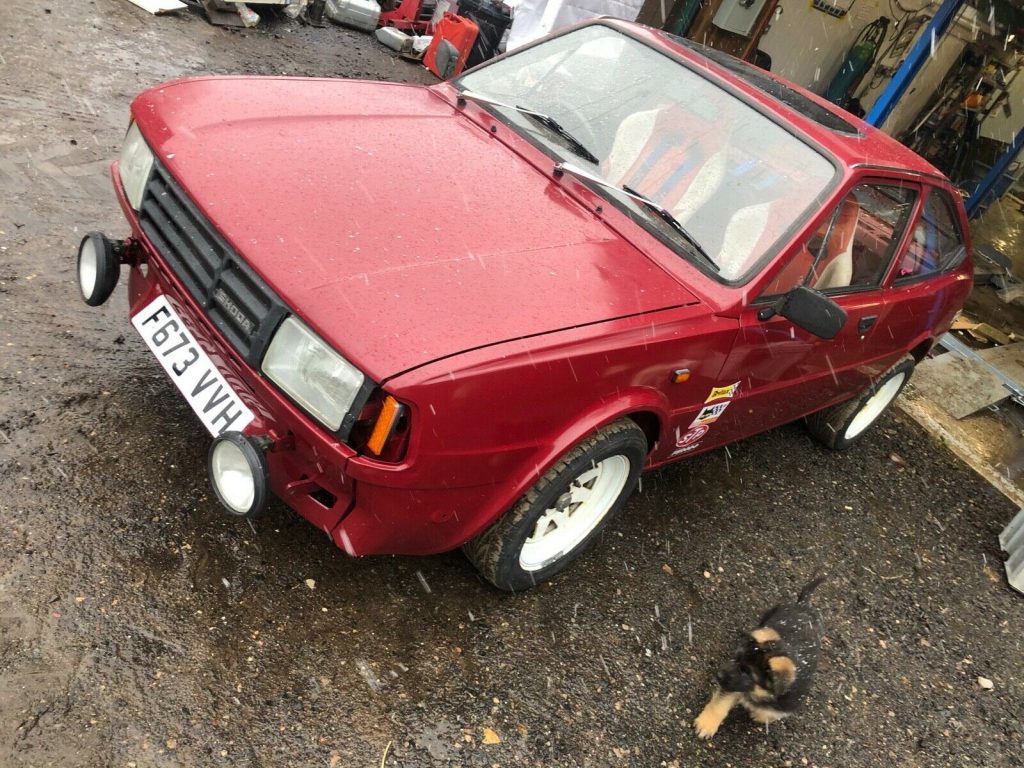 Skoda would say its products were reliable of course. Whether people really had issues with them or not, there was certainly little inherent to its mostly rear-engined cars that would suggest otherwise, and the brand was notably successful in rallying, an arena that doesn't tolerate weakness – and suited the car's tendency towards oversteer in extremis.
Rallying seems like a suitable outlet for this Skoda Rapid – coupe cousin to the Estelle – that we discovered on eBay. Autocar once ran a front cover headline suggesting the Rapid handled like a Porsche (admittedly at a time when 911s were also a bit tail-happy), cost next to nothing and was more fun than a GTI.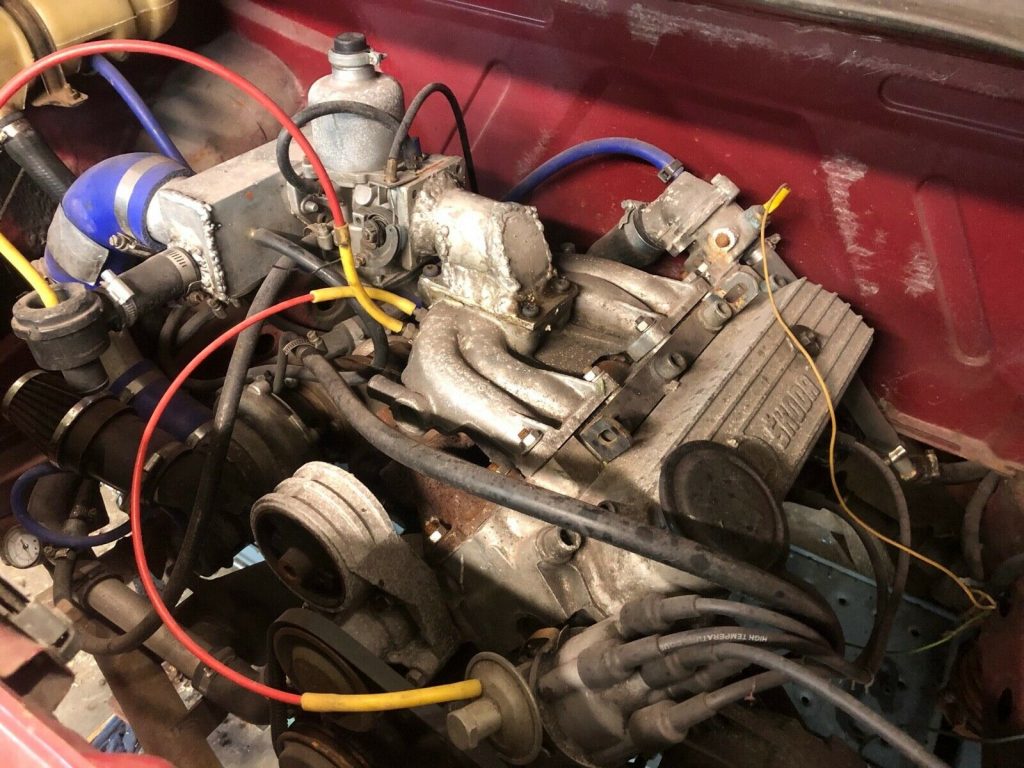 This advertised example is theoretically more rapid than most thanks to a turbocharger. What kind of a turbocharger? Well, the seller isn't entirely sure, but supposes it could be from a Metro Turbo. We'd suggest that whole installation needs taking a look at – the visible welding is of MOT patch repair quality for a start – and there's an unspecified clutch issue to remedy.
Being rear-engined any reasonably handy DIY mechanic could probably sort that relatively easily, and the rest of the car looks solid enough in the pictures. The seller claims no rust issues and the images seem to back this up. A set of Weller steelies sit snugly under the arches and the front and rear bumpers have been removed, possibly for reasons of both aesthetics and weight. The LED front indicators are more of an acquired taste than the rally-style spotlamps.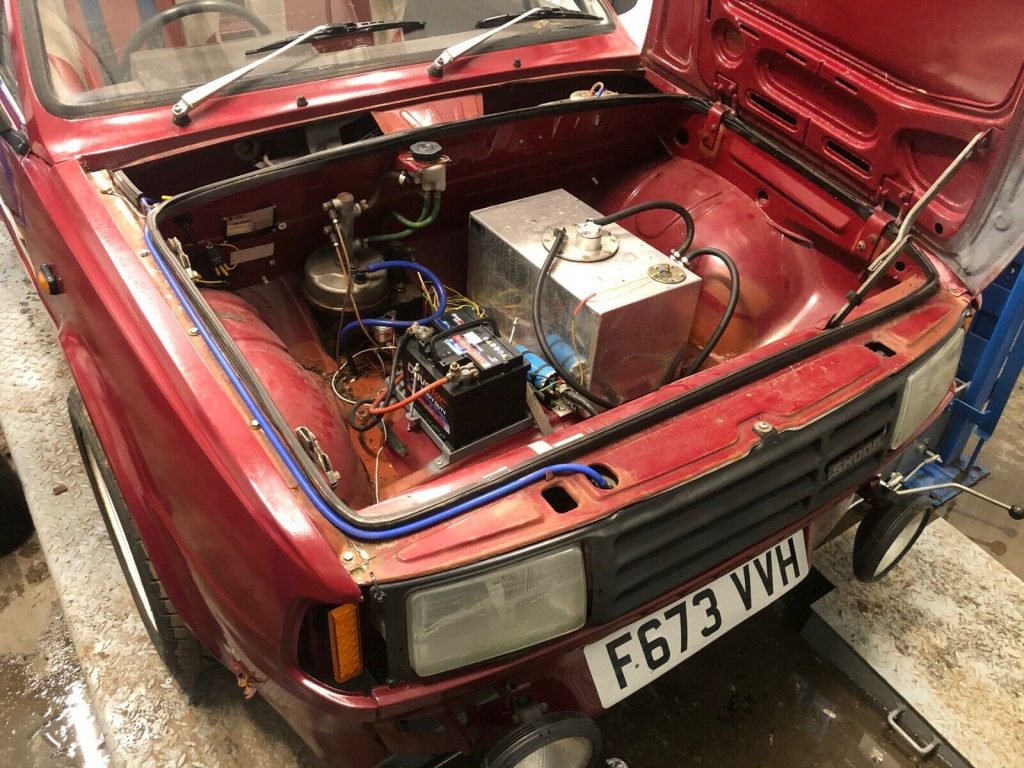 Under the bonnet you'll find a race-style fuel cell (thankfully a more professional-looking job than the intake manifold) and a battery, and while there are no shots of the cabin you do get a pair of buckets, only one of which is properly bolted in and has harnesses. The springs and brake pipes are apparently new, though.
It's not perfect then, but at £3750 nor is it enormously expensive, even if that number might come as a shock for those who remember when you could pick up rear-engined Skodas for the price of a round of drinks…