Mention Tuthill Porsche to an aficionado of the Stuttgart-based marque, and they will probably think of a rally-prepared Porsche 911 racing through the desert.
That's certainly close to where the company started: in 1977, Francis Tuthill raced in the London to Sydney Rally in his Volkswagen Beetle, and soon moved on to preparing Porsche 356 and 911 models.
How much is your car to insure? Find out in four easy steps.
Get a quote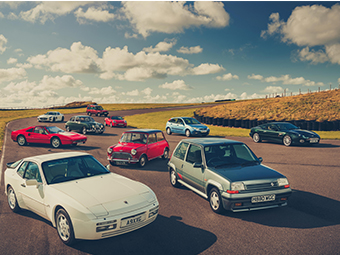 Today, Francis's son Richard runs the business, and although they are still involved in rally preparation, the company also prepares cars for the track and offers a one-stop shop for road restoration, covering everything from bodywork to engine rebuilds in-house.
Hagerty were given exclusive access to the Tuthill Porsche workshops, and Richard gave us a unique insight into how his company runs. Filmed by The Toms, we hope you enjoy this special Under the Bonnet feature.