It's no Cozy Coupé, but whoever gets to drive this Ferrari 330 P2 Junior is one lucky little tike. The 1990s-built tribute just fetched $145,445 (around £103,000) at an auction in Paris.
Made by French firm De La Chapelle, which started out by crafting Bugatti copies, the P2 Junior surpassed all expectations at the RM Sotheby's Auction. The car, which is the 28th made by De La Chapelle was predicted to sell for no more than £8500 when a bidding war broke out and the final price hit more than ten times that level.
How much is your car to insure? Find out in four easy steps.
Get a quote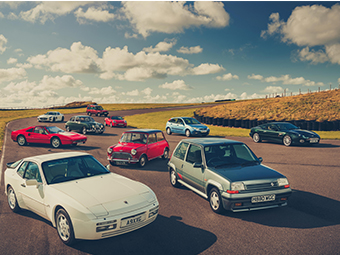 The buyer shouldn't expect Ferrari levels of performance despite paying a very Ferrari premium. The P2 is powered by a five horsepower Honda lawnmower engine of the type you'd find at indoor kart racing circuits, and in garden sheds, of course.
The P2's record price shades the $126,500 (£90,000) previously paid for a 1958 Ferrari 250 Testa Rossa replica at auction in 2013, and even the most expensive original 1927 Bugatti Baby cars sold for 'only' $125,000 (£89,000) in 2015.
For half the price you could by your beloved offspring a Baby Bugatti II or Aston Martin DB5 Junior made by Britain's The Little Car Company. Both cars are officially sanctioned by the manufacturers and electrically powered with enough oomph to spin the tires, because drifting is one of life's most important lessons and it's never too early to start.
Via Hagerty US