The Bonhams London to Brighton Veteran Car Run is the world's oldest motoring event. Organised by the Royal Automobile Club, the 2014 Run takes place on Sunday 2 November and will attract as many as 450 pre-1905 automobiles from the dawn of motoring as well as hundreds of thousands of spectators throughout the route.
Celebrating the original 'capital-to-coast' Emancipation Run held on 14 November 1896, the first Commemoration Run took place in 1897 with a re-enactment following the same route in 1927, and it has been held every year since, barring the war years and 1947, when petrol was rationed.
How much is your car to insure? Find out in four easy steps.
Get a quote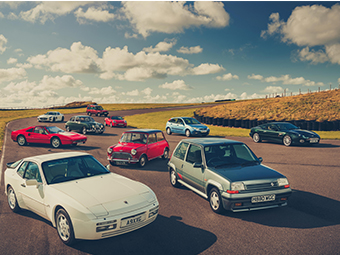 It commemorates the Locomotives on the Highway Act, which raised the speed limit for 'light locomotives' from 4 to 14 mph and abolished the need for these vehicles to be preceded by a man on foot waving a red flag.
Tradition dictates that the Run starts at daybreak on Sunday a few minutes before 7.00 a.m. From then until shortly before 9.00 a.m., the eclectic collection fill Hyde Park as they start their epic 60-mile journey. Checking in only at the Harrods stop at Crawley, the official halfway checkpoint. they then head to the seaside resort of Brighton.
Petrol-powered cars are joined by steam-powered machines and even by the occasional pioneering electric vehicle. There are three-wheelers and four-wheelers, some with steering wheels, some with tillers and only a few with any kind of protection against the elements.
What makes the Run unique are the spectators who line the route, many showcasing their own classic cars on the roadside. It is estimated that as many as half a million onlookers enjoy the spectacle. The official and ceremonial finishes, at Brighton's Preston Park and Madeira Drive, respectively, are also popular viewing posts. Once again there is also the opportunity to follow the event in an open top bus all the way from London to Brighton.