I'll admit, I've got a soft spot for, ahem, 'non-premium' big saloons. And you don't get a much less appropriate totem of luxury than this substantial Nissan Maxima saloon. Actually, it's safe to call it a sedan in the old-fashioned sense of that word, since a huge number of cars like this were destined for suburban America where corners and roundabouts make for a hair-raising trip, and oversized thighs like best to spread themselves out on plump seat cushions of the finest crushed velour.
The Maxima which went on sale in the UK in March 1995, however, was far from the automotive mush you might have expected. With front-wheel drive, a sophisticated multi-link rear suspension like the one in the acclaimed, early Primera, and a choice of two refined and powerful engines in 2- and 3-litre size (in the QX range-topper) – some of the best V6s in the world – rivals like the Vauxhall Carlton and Ford Scorpio should have been under mortal threat. Starting at just £18,645, the Nissan Maxima was keenly priced too.
How much is your car to insure? Find out in four easy steps.
Get a quote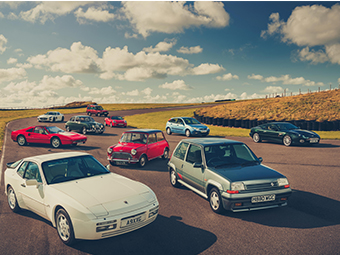 I had one for a couple of days and, from what little impression it made on me, I recall a very comfortable barge that truly soothed me as I went about my business but one that, as a young man, felt ridiculously effortless. At one point there was a slightly hairy emergency stop – the sort you occasionally relive with an actual shudder – where the electronic four-channel ABS leapt into action very effectively, enabling me to point the car's 300ZX-derived power steering away from a nasty shunt.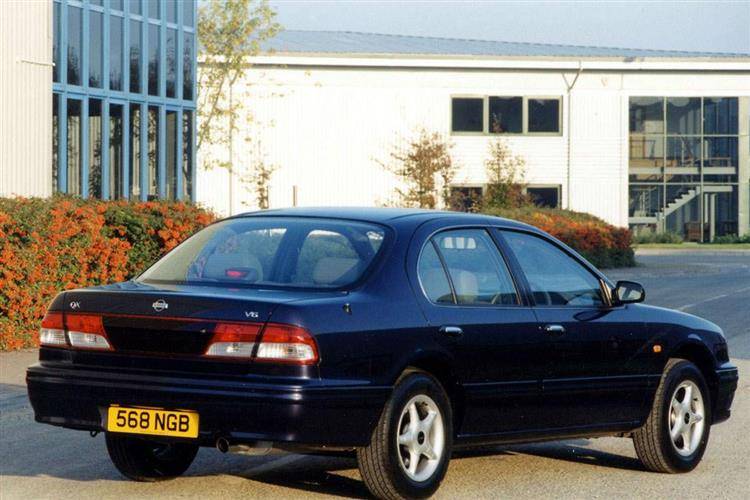 The Maxima was built in Japan at Nissan's Oppama factory, and engineers had worked over the prevailing US edition for this version offered in Japan and Europe, to sharpen up both the handling and the design. Only the roof and doors were wholly interchangeable, and rather then fret over the aerodynamics of the bland, three-box shape, more emphasis was given to making sure the Maxima was good at resisting parking knocks, and door seals that, once closed, insulated the comfy cabin from racket.
An internal document from the time of the car's UK launch sets out some of the priorities that Nissan saw in potential buyers. This includes statements such as: 'To achieve maximum comfort in the broadest sense of the word'; and: 'It has the features that a European customer needs, rather than the ones that could most easily be piled on.' No one was kidding themselves here that the interest of a BMW 5 Series driver might be snagged. In fact, even Nissan dealers would look aghast at anyone who ordered a five-speed manual in place of the four-speed auto.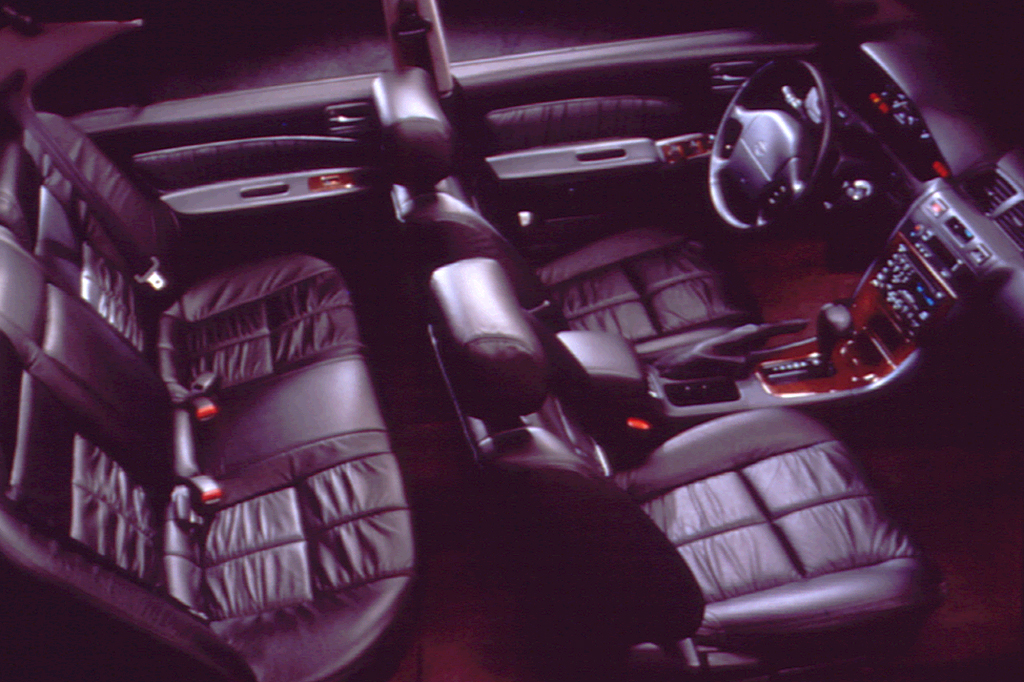 Why would the company waste its efforts in foisting such a conservative machine on to a demanding market like the UK? Well, Nissan had for years served a coterie of customers it described as "mature achievers" who had often built up unglamorous medium-sized or family-run businesses. In what little time off they had they wanted whose relaxing driving experience compensated for all the hassle of VAT returns, warehousing, machine tools and installing yet another new stock control system. My grandpa used to play golf with a chap who owned a cash-and-carry and he would be just the sort to opt for a Nissan Maxima. Except, I think, he was already devoted to the Toyota Camry or Crown.
Unfortunately for Nissan, businesses like these were vanishing fast in the 1990s, as nationwide chains bought out small local rivals. Whoever sealed the deal to subsume that cash-and-carry into a PLC probably demanded a Merc or BMW as part of the ensuing bonus. After almost eight years of trying, and a few thousand sold, the Maxima slid gently out of the British Nissan line-up, and was never replaced. A not altogether awful era had ended, leaving the everyday luxury car market slightly diminished. If you still wanted its ilk there was the Kia Magentis, one of the last of this undistinguished genre.
I'd actually had a brush with an earlier Nissan attempt to sell a mundane luxury car to the Brits. As a callow office boy, I once worked for a motor industry research firm which ran a 'customer clinic' to pit the 1984 Nissan Laurel against likely competitors. We hired one of those airport hotel conference suites at Heathrow and wheeled in a variety of German and British luxury cars to array around our wannabe candidate on the spongy, highly patterned carpet. As well as taking people's coats, serving the coffees and handing out biros, one of my tasks of the day was to stick thick masking tape over every graphic mention of 'Nissan' and 'Laurel' on the car from hubcap and steering wheel to floor mats and headlight etchings, so our carefully chosen demographic would be in the dark as to this large, ugly, metallic brown newcomer. That way, the market researchers could get the unbiased feedback they needed.
The Laurel scored terribly against the Jaguar XJ6 and Mercedes E-Class present on just about every level when it came to desirability, and I think the company strongly advised Nissan that the car wasn't right for the UK market. Six months later they launched it here anyway. So seeing them have another go with the Maxima always made me feel wistful; there are probably less than 200 still running, and now I am mature I'd quite like one, and I don't even need to be an achiever to afford it.