It is with great pleasure that we welcome you to Hagerty International's premiere edition of Hagerty Classic Cars. This digital magazine contains the account of what just may be the highlight of my life as an automotive enthusiast thus far — the London–Lisbon Classic Rally — which I undertook with Marketing Director Marcus Atkinson in a 1930 Austin Ulster. I hope you enjoy reading of our trials, tribulations and triumphs.
Holland's Louwman Museum is one of the continent's must-see motoring museums. Perhaps our story and photos will inspire you to visit the many unique and rare cars on display next time you're in the country.
How much is your car to insure? Find out in four easy steps.
Get a quote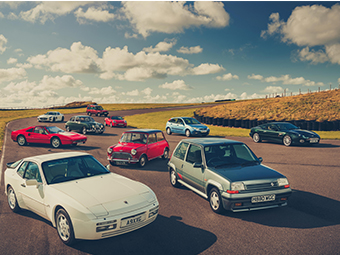 Speaking of utterly unique automobiles, don't miss our story of a one-off Siata 208S with the heart of a Cobra.
Finally, cars, wristwatches and James Bond have always done well together. And while much has been written about the cars, there is less about his timepieces. We resolve that with a look at the means by which 007 has kept time over the years.
We encourage you to share this digital edition of Hagerty Classic Cars magazine with a like-minded friend or two. You'll see other issues moving forward as we enter the peak classic motoring season. In the meantime, please let us know what you think by emailing editorhagerty@hagerty.com.