Automaker replaces its traditional emblem for only second time in company's history
Numerous world records were broken during the Summer Olympics in London, but did you know that during the closing ceremonies a significant historical milestone and automotive history was taking place?
The three spectacular Rolls-Royce Phantom Series II Drophead Coupes, finished in a crisp English White, were driven into the stadium by specially-trained Rolls-Royce employees. The cars seemed to glide effortlessly into the stadium during the part of the closing event, titled 'A Symphony of British Music.'
How much is your car to insure? Find out in four easy steps.
Get a quote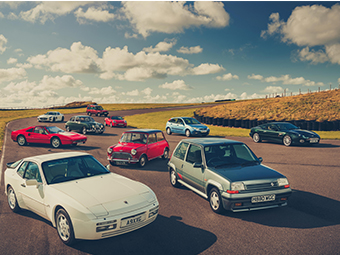 Three of Britain's popular artists were hidden from view as the cars circled the stadium with majestic grace, before revealing their occupants as each convertible roof grace-fully descended.
All three cars sported newly-designed radiator, steering wheel, hub cap and sill plate badges designed by the Rolls-Royce Bespoke Design Team; they replaced the traditional R-R badges that have been fitted to every car since the company began manufacturing cars in 1904. The only other time there has been a change to the R-R emblem was in 1932 when the colour of the script was changed from red to black when Henry Royce decided black was aesthetically more appropriate because some customers complained that the red badge often clashed with the colour of their car.
The new grille badge features the iconic Spirit of Ecstasy with a patriotic Union Flag replacing the traditional flowing gown of the winged Goddess. The steering wheel centre badge, which is normally two silver capital Rs for Rolls-Royce overlapping each other, had been replaced by a laurel wreath surrounding an Olympic torch, and the self-righting wheel centre caps feature the words "London 2012" surrounded by the Olympic motto, 'Citius, Altius, Fortius (Faster, Higher, Stronger)'.
The badges are complemented by unique door sill plates — visible as soon as you open the door, they identify each car as something very special and 'One of Three', creating perhaps three of the most collectible and unobtainable Bespoke Rolls-Royce motor cars ever produced.