The Pre50 American Auto Club was established in 1965 and caters for enthusiasts of all classic American vehicles. Whether it's a bike, car, pick-up, truck, bus or a military vehicle, everyone is welcome- and you don't even have to own a vehicle to join the club. Members receive a full-colour 24-page club magazine which is published on a bi-monthly basis.
The Pre-50 AAC has an extensive library and a wealth of knowledgeable members, who give advice on the various American marques, importing a vehicle from the States, providing valuations for insurance purposes and also have local meets.
How much is your car to insure? Find out in four easy steps.
Get a quote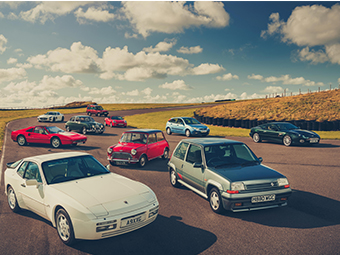 The main event every year is the "Rally of the Giants" which is held at the prestige Blenheim Palace. This year the club celebrated its 50th anniversary on Saturday & Sunday 25th/26th July 2015.
It's extremely easy to join the club, just go online www.pre50aac.com and complete the application form and pay by debit/credit card or PAYPAL, it's only £25.00 a year and you receive the bi-monthly magazine, free entry to the Rally of the Giants show, plus access to the club library, plus free advice.
Hagerty's roots lay in America, and we are very pleased to be able to provide classic car insurance for US classic cars.
All photographs courtesy of the Pre-50 AAC.