What's your favourite book about cars and the people who make the wheels turn?
My most prized, simply for its encyclopaedic usefulness, is Rally Cars, by Reinhard Klein. Published in 2000, it is a hard cover, 600-page beast of a coffee-table book, one that does justice to the long-spanning career of Klein, a photographer who is arguably better known on the World Rally Championship circuit than some of the drivers to have powered through the forests, deserts, and mountainsides that make up the season.
How much is your car to insure? Find out in four easy steps.
Get a quote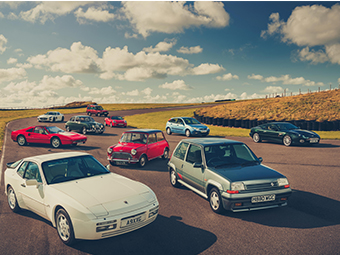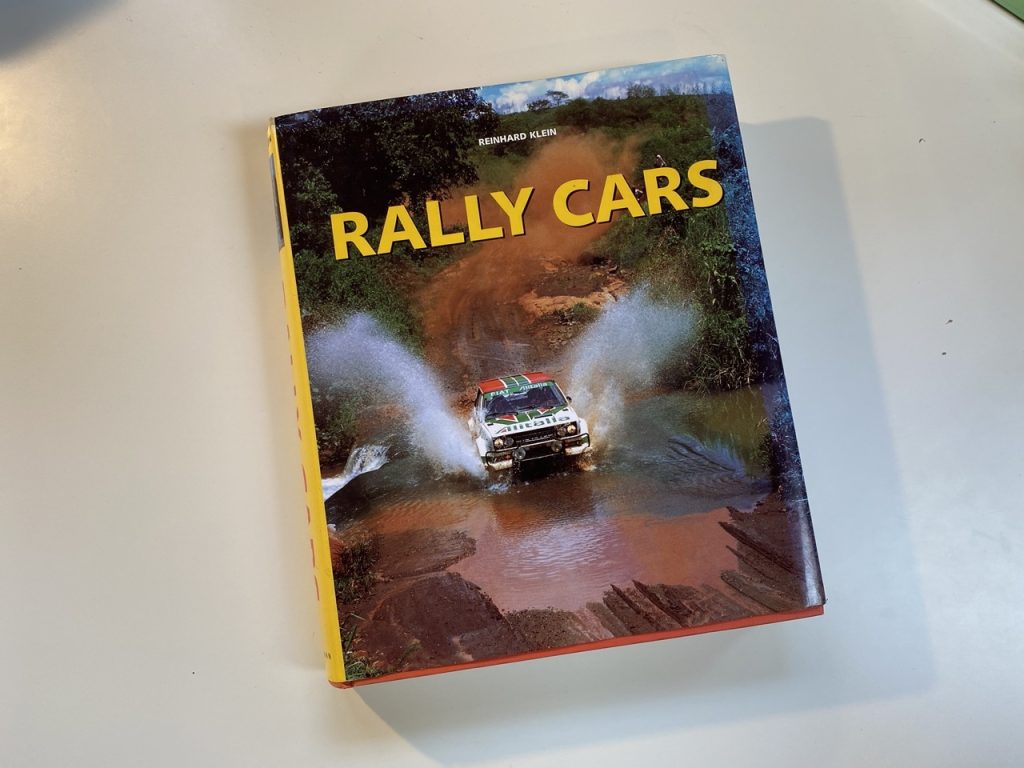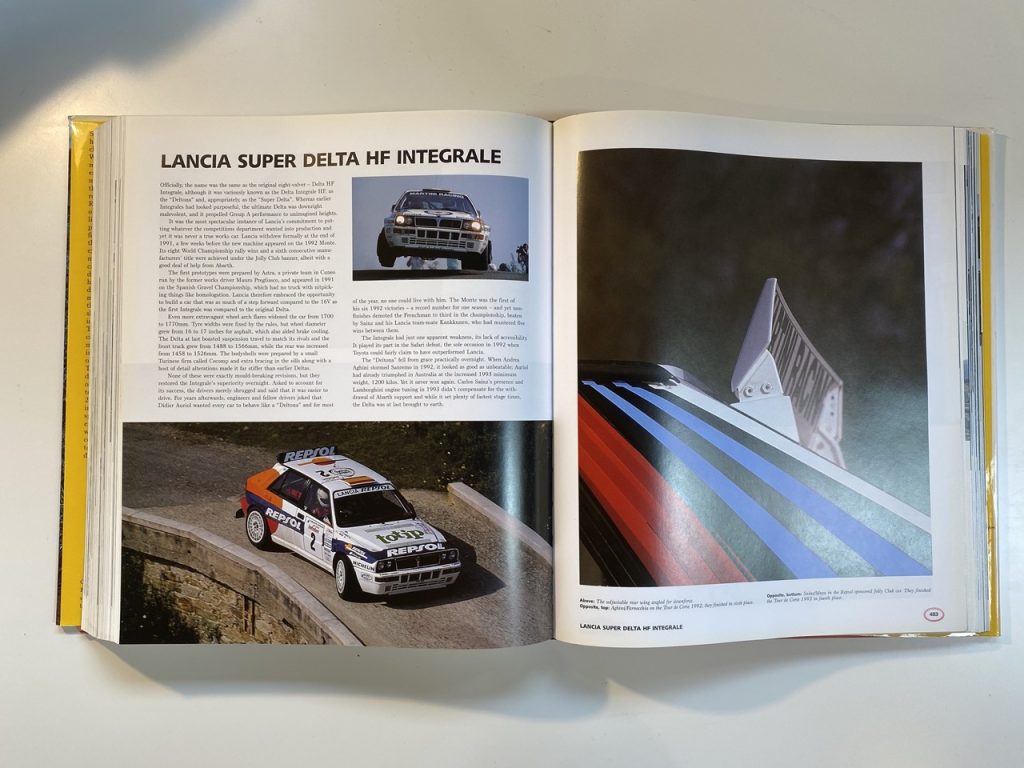 Only, it's never displayed on a coffee table. Partly because I doubt Mrs. Mills' friends will pick it up and wonder if it will tell them which was the favourite rally car of Björn Waldegård. (Answer: Porsche 911, just not with the 70 per cent locking differential that Porsche's engineers once fitted by mistake.) And partly because it sits in my office with a job to do, acting as reference material anytime I come to research or write about those fearsomely fast yet somehow poetic machines from years gone by.
The only snag is, once you open it, Klein's images and the accompanying background text from journalist David Williams and from former professional co-driver and Austin Rover motorsport supremo John Davenport, will lead you down a rabbit hole for hours at a time.
Another cherished title isn't a book, it's a road atlas – the 17th edition of the Tasmania Country Road Atlas, published by UBD in Australia. And?, you're thinking. Well, it dates back to 2008, when I spent a week chasing the world's greatest modern-era road race, the Targa Tasmania, following the sweeper course car in a Honda Civic Type R, and bouncing off the rev limiter on some of the finest roads this planet has blessed us with.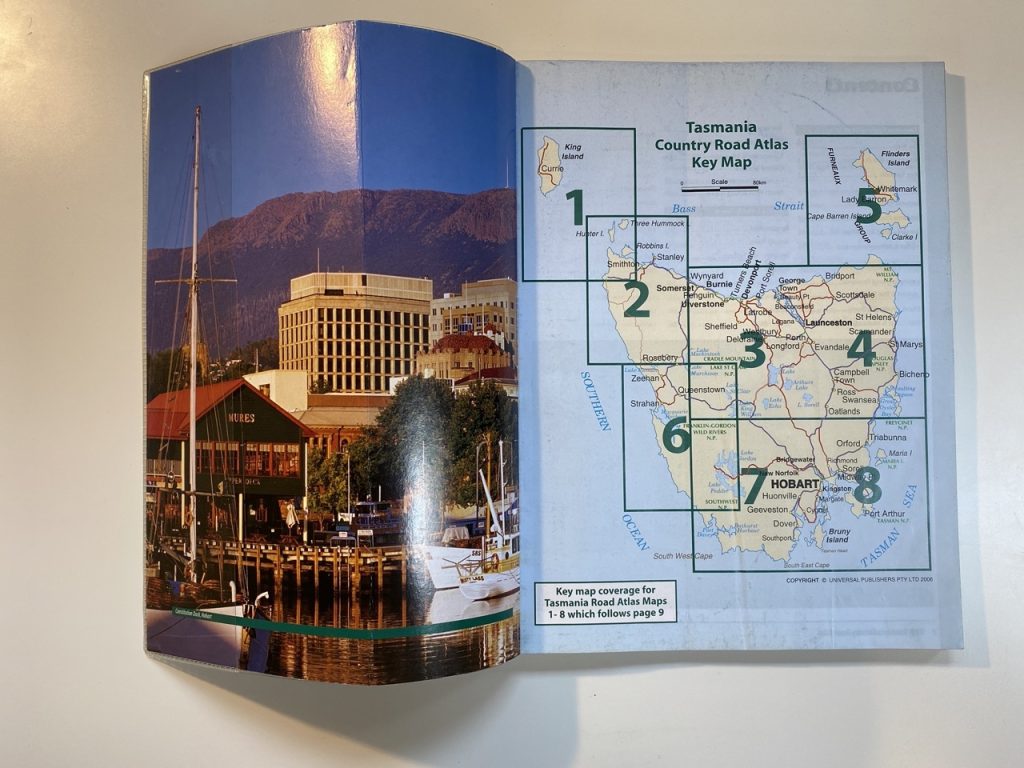 Past years have seen the likes of Jack Brabham, Denny Hulme, Roger Clark, Jochen Mass, Barry Sheene, and Walter Röhrl taking part in the Targa Tasmania. Running in the inaugural event, Stirling Moss described it as "the best classic drive in the world." Praise indeed coming from a man who left the field standing in the greatest road rally of them all, the 1955 Mille Miglia.
The atlas was put to good use, as myself and photographer Mark Bramley pinpointed the best vantage points to catch the rally passing through. We would set off at sunrise to get there before the roads were closed to the public; with no other traffic around in the mornings, and none as we chased the sweeper car, it's fair to say that by the end of the week, the Type R's tyres and brakes were shot. . .
Leafing through the atlas, and the accompanying Targa Tasmania programme, takes me back to a time when my second daughter was a baby, and snapper Bramley – with no parental responsibilities – would chuckle at the goo-goo-ga-ga conversations I'd have over the phone with a one-year old.
That trip to the other side of the world was something special, but not quite the pinch-yourself moment I had (also in 2008) at the Misano World Circuit, on the northeast coast of Italy. After more than a year of persuasion, Audi Sport let yours truly drive its Le Mans–winning Audi R10 TDI.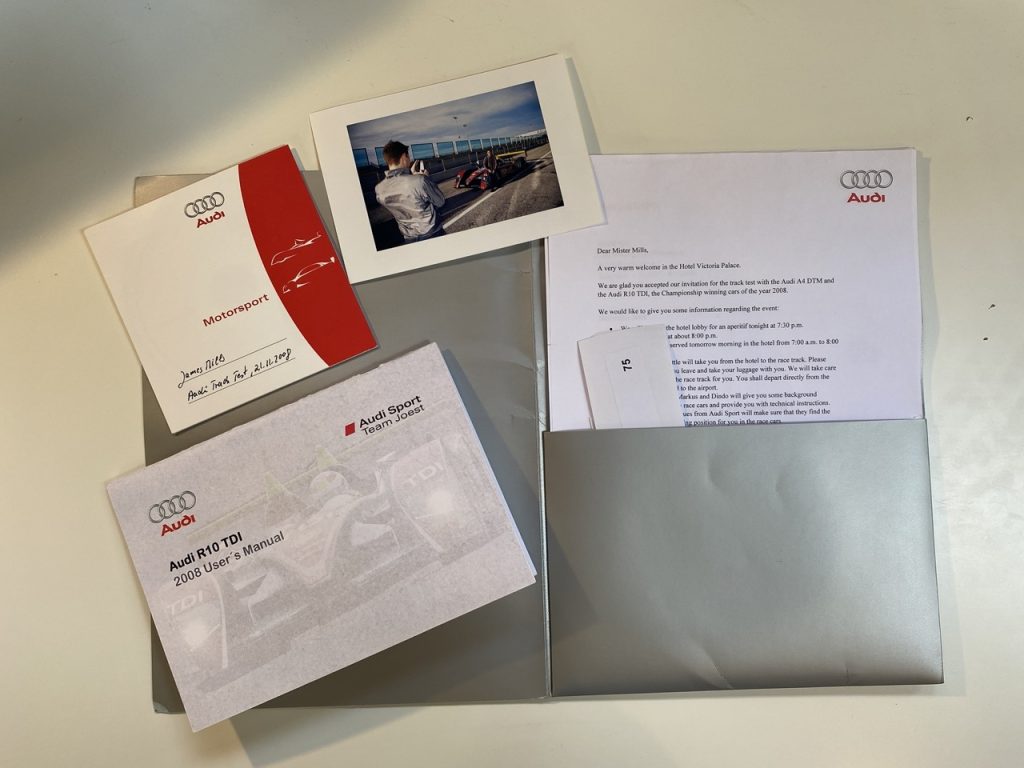 That June, the team and machine had wrapped up a hat trick of victories with the diesel-powered V12 LMP1 racer, and the grown-ups decided it was time to celebrate. In the accompanying literature we were given is a plain looking, 30-page booklet simply titled, Audi R10 TDI: 2008 User's Manual.
Thumbing the manual's pages, I stop at the labelled photos explaining the myriad functions of the steering wheel and dashboard, and think, 'Why would they let someone like me drive something like that'? I'm just glad they did.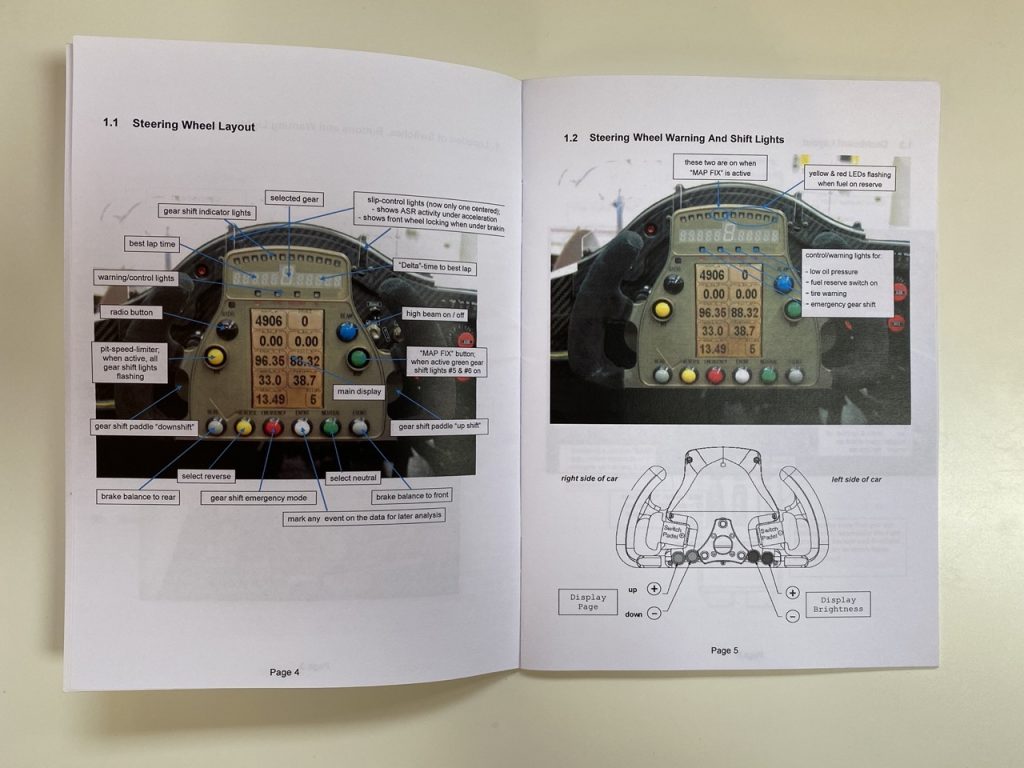 Books can be tools. They can be memories. They can recall times with long-departed friends and family. Passed to the next generation, they offer a snapshot of a parent's interests and hobbies, their work and their learnings, or indeed leanings. Notes scribbled in the margins, messages inside the cover – there can be emotion that you may not have been expecting.
But young people are losing interest in books.
Not just books. Brochures, merchandise, original stickers, posters, and all the other types of automobilia often prized by those inflicted with the car or motorcycle bug.
The National Literacy Trust surveys more than 70,000 children each year, and its findings continually show that reading rates among the young are falling. Since 2005, there has been a 10 percentage point decrease in the number of children and young people (aged 8 to 18) who read daily in their free time, dropping from 38 to 28 percent.
Kantar, a market research company, says that those aged 15 to 24 are 51 percent less likely than the average reader to be heavy readers, and only 6 percent of them read 10 or more books per year – a fall from 23 percent in 2018. They're also more likely to not read books at all.
This is both a worry and a shame. Reading books, whether with or without parents, older siblings, or carers, can help young people broaden vocabulary, increase general knowledge, understand cultures, and develop interests they might not otherwise have had.
If you're a parent and petrolhead, the chances are you absorbed magazines and books as you grew up. Today, young peoples' attention is dragged away from books and magazines by screens. And even if that screen is an ebook, it won't do much for their bookshelves in later life, or give them something pleasurable to return to in years to come.
I recently spoke with some of the UK's most respected specialist motor book sellers – the sort of places where, if you keep an eye out, you could find a carefully kept original copy of Rally Cars, a programme for a motor sport event, or press literature issued by car companies. And they all shared the same concern: Young people aren't anywhere near as interested in books and literature as the previous generation.
If my experience is anything to go by, parents are as to blame as the screens. It shames me to admit it, but I can't remember the last time my wife and I gifted our children books for birthdays, special occasions, or Christmas. We used to take the kids to the mobile library, but have since moved home and not held a library membership since. Occasionally we'll drop into a book shop, on the rare chance we stumble across one, but too much of modern life revolves around subscriptions and delivery services rather than the local highstreet.
Maybe I'm out of touch. Perhaps YouTube and Gran Turismo are enough to hook young petrolheads. But even if that were the case, what are you left with in years to come? Lists of liked videos and some you meant to watch later?
If there was a simple solution to the falling reading rates among young people, someone a lot smarter than I would have cracked it. Until they do, I wonder what sort of bemused reaction I'll get when I dust off a tome or two – oh, and the odd map here and press pack there – and show it to my kids.