It's Grand Theft Auto brought to life on the streets of London.
As the city's residents sleep, an underclass of criminals gets to work, prowling upmarket Mayfair, Kensington, and Chelsea. Rich pickings await. London is acknowledged as the 'supercar capital of the world', a hub for the world's rich and elite.
For more than a decade, as foreign money has flooded in, the city's number of ultra-high-net worth (UHNW) individuals has grown exponentially. These are the planet's wealthiest people, with respective net worths of more than $30 million – a world away from the trifling sum of $1m that categorises mere high-net-worth individuals.
Last year, the annual Wealth Report, published by Knight Frank, ranked London as the most important city for investment opportunities and lifestyle appeal in the eyes of UHNWs. Another factor is its leading level of airport connections. (No laughing at the back; your recent flight may have been delayed or cancelled, but private jets rarely run into trouble with air traffic control.) And as the super rich have come, they've brought or bought the ultimate trinkets of life in the luxury lane – supercars.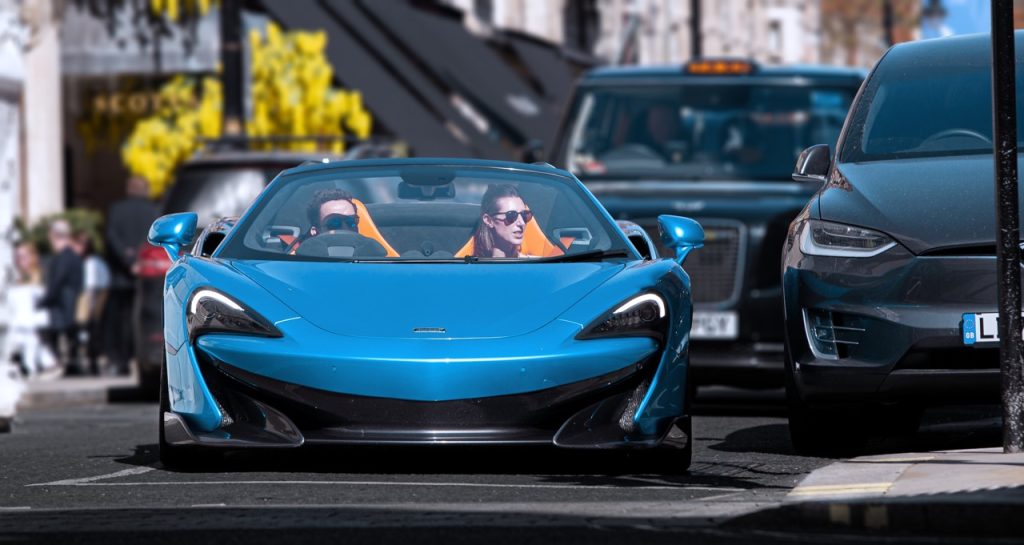 You can barely move in London during the summertime for all the Astons, Bugattis, Ferraris and Lambos mingling it with McLarens and Paganis. The sharply suited machines shuffle about Sloane Street or Park Lane, exhausts booming and stereos blaring, their drivers in search of a parking space. Or, in the ultimate show of braggadocio, simply setting down on double-yellow lines and having someone from their private office settle those tedious parking tickets.
So-called carparrazzi follow their every move, filming and photographing these trophies of success, counting off the rarest of the rare and hoping to hit the big time with social followers.
However, they're not the only ones indulging in car-spotting. Car thieves are lapping it up, nodding approvingly at this show of wealth and making marks of cars they'll target later.
How much is your car to insure? Find out in four easy steps.
Get a quote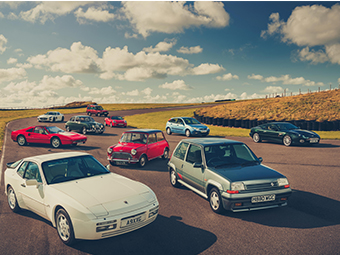 Recently, a spate of Ferrari thefts in London has sent concerned owners and equally concerned insurers into a spin. No amount of sophisticated car alarms, engine immobilisers or vehicle tracking devices seems able to keep these supercars safe. Even parking out of sight, in a staffed underground car park isn't enough to keep the light-fingered fraternity at bay. The thieves know where the car is; it might even have been fitted with a discreet tracking device and monitored from a comfortable distance.
Gangs appear to be targeting Ferraris with the same level of fevered enthusiasm as the Tifosi willing on Charles Leclerc to a podium finish. From January to April, 19 were reported as having been stolen, and insurers are alarmed. Ferraris are suddenly all the rage for all the wrong reasons…
As one insurer put it, in communications sent to Ferrari owners this May, 'Over the past three weeks, there have been several reports of vehicle thefts involving high-value modern sports and supercars in central London, which have been brought to our attention. We are also aware of similar thefts occurring during the same period among other insurers in the market. In particular, one marque has had no theft claims in three years, but has experienced three in as many weeks.'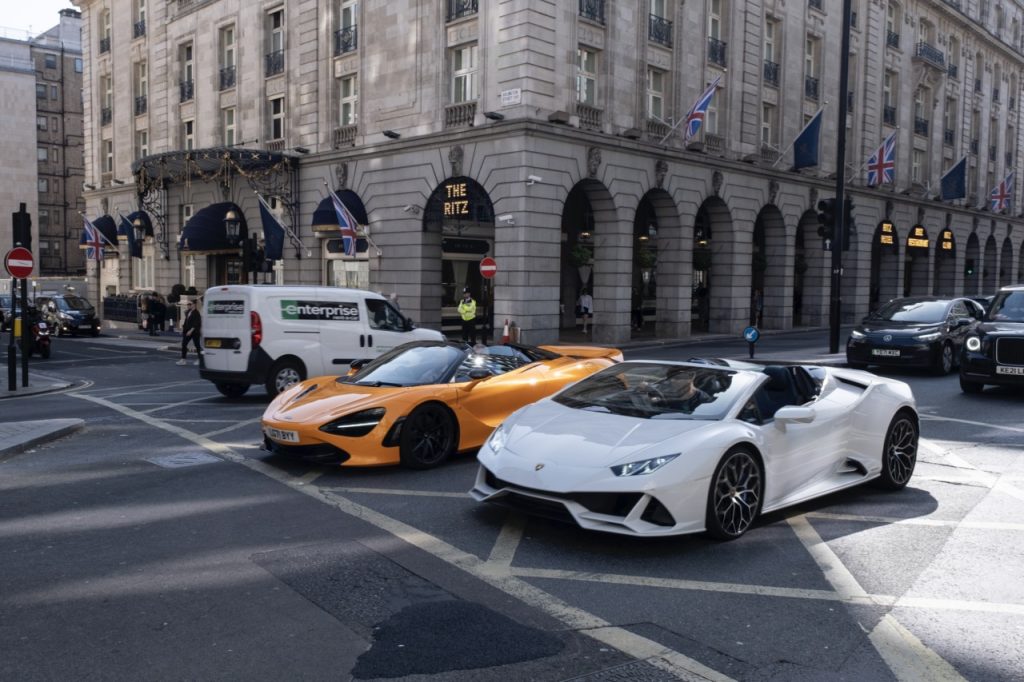 "The demand from organized criminal gangs is so high at the moment, they're working 24/7 on orders of vehicles," says vehicle crime consultant Dr, Ken German. "The cars just go into shipping containers and are sent abroad. These cars are just part of the gangs' portfolio and may be used as trade between gangs as it's easier to get goods than money across borders."
The supercar thefts aren't isolated, either, and are taking place against a general backdrop of rising car theft. Last year, more than 130,000 cars were stolen in the UK, up by 25 percent from 2021, according to the Office for National Statistics.
The cost to insurers of car thefts has reportedly quadrupled, from £360 million in 2006 to £1.5 billion today. That's bad news for everyone, because ultimately big payouts mean insurers are likely to have to raise their premiums for all drivers in order to recover their losses.
In the case of the stolen Ferraris, there's the usual amount of head-scratching among owners and online forums alike, as speculation rages over how the cars are being nicked. Has the key's signal been somehow captured and stored for later use, perhaps uploaded to a blank key fob? Was it blocked and the car, unwittingly, left unlocked? Is a relay device being used?
Thieves are so brazen they'll steal more than one Ferrari at a time from car parks. Then they'll film themselves driving through the inky-black streets of London, boasting "no one's out here doing it like me bruv". Unfortunately, that's probably not true – there are other thieves out there looking for the same type of prey.
Is it more than a coincidence that in March, Ferrari revealed it had been a hacking victim and held to ransom – a ransom it refused to pay? Why did the company feel the need to bring in external expertise to review its security around IT and data storage of its customers?
And of course, the big question for Ferrari owners – actually, all car owners living in London and further afield – is how can I keep my car safe?
There are obvious and not-so-obvious options, the cost varying significantly. For those without a private garage or gated, secure driveway, one approach would be to place the car in secure storage. Companies such as Moss Automotive and Windrush can help here, at a price of course, with fees typically around £150 per week.
There's the use of a physical steering lock, something like a Disklok or Stoplock Pro. Independent tests show these can resist attacks for a good five minutes, which is hopefully enough to deter criminals in a public place.
Or take a leaf out of racing car safety, and fit an isolator switch for the battery or fuel pump, a simple way of ensuring the engine can't be started no matter how skilful a thief is at hacking a car through its onboard diagnostics portal.
And then there's the old-school method of disabling the car yourself. Once upon a time, drivers of cars that were easy to nick would pull off the distributor cap or remove the high-tension leads to the engine's spark plugs. Today the modern equivalent would be to remove critical fuses. It costs you nothing to do and can be done in a matter of seconds.
Check your car's handbook or fuse diagram, seek out the fuses responsible for the ignition or fuel pump, and pop them in your pocket. Just don't forget to take them with you when you next return to the car. The gangs may have elevated their skills from smash and grab to plug and pinch, but they can still be foiled by a bit of initiative.