Curve-averse designer William Towns is best known for the angular Aston Martin Lagonda, but alongside one of the most expensive cars in the world, he also penned one of the cheapest: the Hustler.
The unusual greenhouse-on-wheels, with its innovative, sliding glass "windoors" was only available in kit form after Towns wasn't able to persuade Jensen to put it into production.
How much is your car to insure? Find out in four easy steps.
Get a quote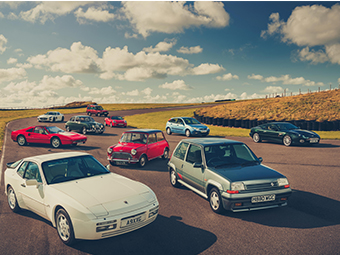 Based on Mini underpinnings the Hustler came in a variety of practical shapes and sizes all based around a modular design. There was a hatchback, a pick-up known as the Hobo, a sporty Sprint, a flat-bed truck, a beach car and even a camper.
Perhaps the most unusual of the lot, however, was the Hustler 6 – named for the number of wheels. Most Hustlers came with fibreglass bodies over their steel monocoque floorpan, but several, including this example, were made in wood.
Bristol-based John Brazier, a former woodwork and metalwork teacher, who had also worked for Rolls-Royce, constructed his Hustler over three summers in the 1980s, using plywood and ash. Two Mini subframes sustain running gear, although Brazier pushed the boat out and fitted a 1.6-litre engine from an Allegro and squashy seats from the same car.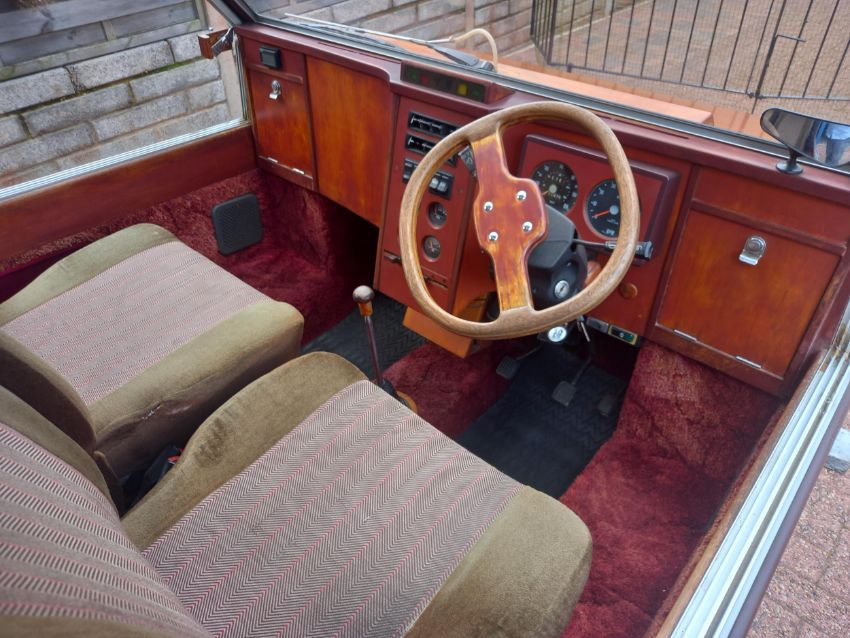 Brazier's woodworking skills are especially apparent inside a cabin that looks like a suburban living room, complete with deep pile carpet and shiny cabinetry. Thanks to the extra wheels it can seat up to eight people
One of only around 400 kits sold, the Hustler was Brazier's daily driver for more than 13 years and has always been dry stored, although it hasn't run since the early 2000s when it was parked up with a flat battery.
"I'd love to occasionally see it being driven around but I just hope it goes to a good home," he says.
Brazier's Hustler is up for auction in Bath and is estimated to fetch £2,000-£3,000.