The legendary Land Cruiser is about to go electric. Toyota will unveil its Land Cruiser Se concept at the Tokyo Motor Show this week and pave the way for emissions-free off-road adventures.
The Se is a seven-seater that will be sold alongside the new 2024 Land Cruiser from 2026, but rather than just featuring an EV-swapped powertrain it's a completely unique design from the ground up. The combustion-powered Cruiser still sits on a ladder chassis, while the Se is a monocoque, which Toyota says will provide "highly responsive handling and confidence in tackling tough terrain."
How much is your car to insure? Find out in four easy steps.
Get a quote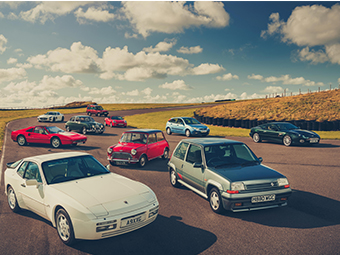 The Se's styling is also an adventure into new territory, eschewing the latest model's retro look for a far more futuristic approach. It's like an AI render made real, with its impossibly thin lights, bluff front and raked windscreen combining somehow into a cohesive whole.
It's a little longer and wider than its ICE-powered namesake, but actually sits lower to the ground, and, although no details of its powertrain have been revealed yet, Toyota has previously stated that its next-gen batteries, combined with improved aerodynamics can deliver a range of 620 miles. If true that would mean the Land Cruiser Se really would live up to its name, covering vast distances on a charge in all kinds of terrain.
Toyota says that the Se "broadens the Land Cruiser brand's appeal" and "caters to the world's diverse needs", adding that its "BEV quietness helps create a comfortable cabin space when driving in urban areas and other on-road situations."
The Land Cruiser Se launch will be live streamed at 8.45 am Japan time on 25 October.