It's an Allard but not as you know it. For a very brief spell the storied Allard name made a comeback on the boot lid of a coachbuilt Lexus, and now the last remaining car is up for auction.
In 1993 designer Chris Humberstone and partners Costas Los and Jean-Louis Ricci (racing driver and perfume heir, respectively) had the idea to bring back Allard. They would sell some luxurious road cars and then, as befits the brand, go racing.
How much is your car to insure? Find out in four easy steps.
Get a quote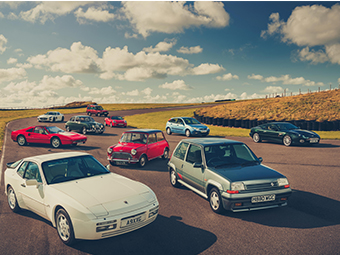 The first part of the plan actually happened. Sort of. The Allard P4 was a rebodied Lexus LS400 wearing hand-beaten aluminium panels alongside a re-trimmed interior. The cost was over £70,000 at the time (equivalent to £146,000 today), considerably more if you chose carbonfibre for the bodywork (nobody did).
Oddly enough, people did not line up to buy one. Of course, that might be down to the marketing as Allard told Autocar it was "looking for customers in a very low key way," which doesn't sound very ambitious. In the end just three cars were built and only one still exists.
The dark green survivor wears basketweave alloy wheels and its grey and red leather interior is said to have faded to pink. It reportedly runs and drives but will require some considered reconditioning, with the vendor report awarding it two our of five stars and remarking 'Starts first time. Was running perfectly but then was not used for 2 years, now misfires when it's warmed up.' On the upside the car is being offered at the Classic Car Auctions sale on March 26 with no reserve, so this weird chapter of British-Japanese automotive history could well come cheap.
Allard enthusiasts willing to spend a little more (upwards of £200,000) can look forward to the company's short run of JR continuation models.