The first all-new MG sports car in nearly 30 years is just around the corner, with the electric Cyberster making its first UK appearance at an event in London.
Along with that come a few more details on the sports car, which was seen for the first time in near-production form at the Shanghai motor show in April.
How much is your car to insure? Find out in four easy steps.
Get a quote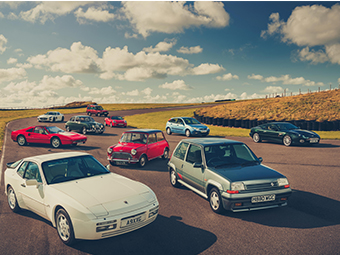 That event gave us a closer look at the car's size and performance, and revealed that it has plenty of both. Far from the MGF-sized roadster you'd expect from looking at photos, the 4.5-metre long, 1.9m wide and 1.3m high Cyberster is more like a Porsche 992 in size (actually, it's a touch larger), while MG also confirmed a kerb weight of upwards of 1850kg – around two original Mazda MX-5s.
Its electric powertrain has the punch to overcome it, even if the roadster is never likely to handle as a truly lightweight model would, with either single or dual-motor models, producing between 309bhp and 536bhp.
Now though we also have a handle on how much the Cyberster is likely to cost, with Auto Express reporting a starting price of "around £50,000", and Autocar going five grand higher.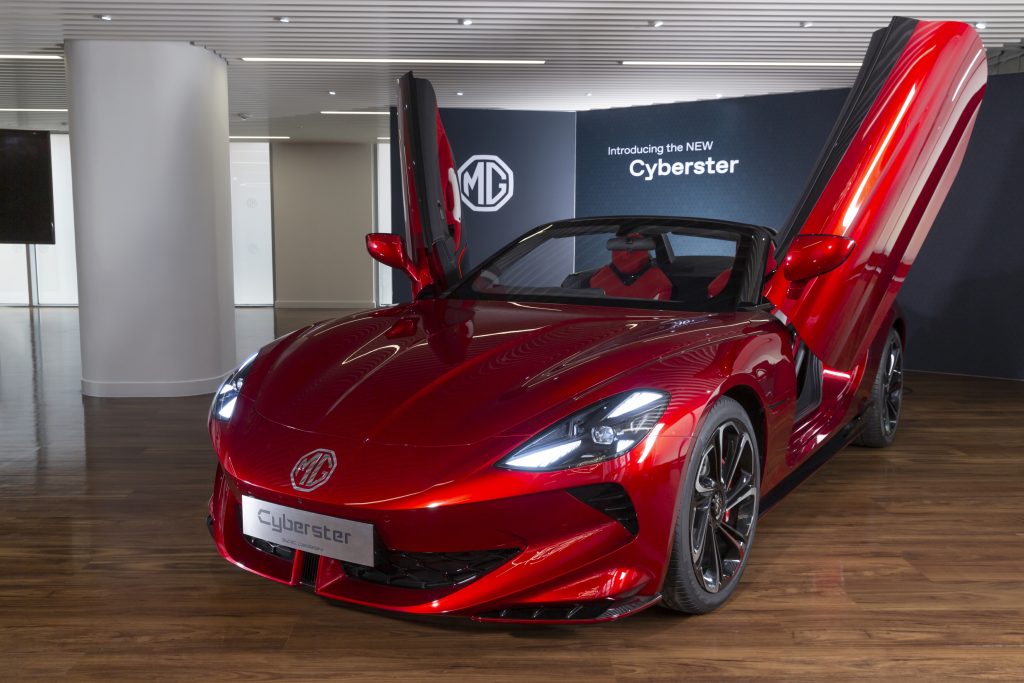 Whichever starting price is correct, that figure puts the new MG up against some stiff sports-car competition. £50,545 gets a 254bhp, 2-litre Toyota GR Supra (and £54,630 a 335bhp inline six version with a manual gearbox), while £52,490 is enough for the 1100kg Alpine A110. £51,800 lands you a basic Porsche Cayman, and if a soft-top is a prerequisite, it's £53,800 for a Boxster. An MX-5, meanwhile, is still in the mid-£25k range.
While combustion power limits how long each can remain on the market given various countries' electric mandates, you'd really have to have your heart set on the MG to choose it above some of the world's most storied sports car brands and nameplates.
To the MG's credit, it's looking better each time we see images of it, if slightly generic – MG is effectively starting its visual identity from scratch, so it'll take some time for the car's various styling cues to scream "MG" at us in the same way an MGB or MGF is so instantly recognisable.
The real key to the car's appeal though will be how it drives, and with the car set to arrive in the summer of 2024, we've got around a year to wait to discover what kind of sports car MG has built.
Check out the Hagerty Media homepage for daily news, features, interviews and buying guides, or better still, bookmark it. Or sign up for stories straight to your inbox, and subscribe to our newsletter.