Only 22 pre-1973 classic cars will be on display at the inaugural Concorso d'Elegenza Varignana 1705 to be held in Bologna from October 13-15.
Bologna is the beating heart of Italy's motor industry, with the region home to Ferrari, Lamborghini, Maserati and Pagani so it's a natural setting for the event, which is set to outdo even the annual concours at Villa d'Este and Villa d'Erba on the shores of Lake Como for exclusivity.
How much is your car to insure? Find out in four easy steps.
Get a quote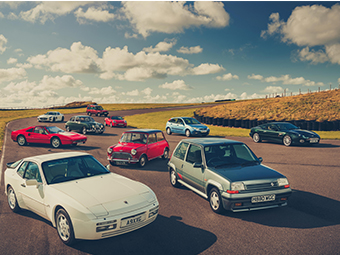 Located at Palazzo di Varignana, a seriously upscale resort in the hills above Bologna that boasts 150 luxury rooms and manicured gardens, the event claims that its key point of difference is its prestigious panel of expert judges led by author Stefano Pasini. Pasini has published more than 30 books on motor cars and will be joined by Lorenzo Ramaciotti who has headed up Pininfarina Design (and been poached from his judging duties at Villa d'Este), Adolfo Orsi, historian and descendent of Maserati's founders, and Italian automotive luminaries Dr Mercatali and Dr Giorgetti.
Those hoping to have their cars displayed on the palazzo's lawn have until September 29 to apply, and will have to pay a €4,250 entry fee, while visitors to the event will be charged €120 each. That should weed out the riff-raff.