After countless delays, and well over a year since registering assorted new e-SKYACTIV-R trademarks, Mazda will finally reveal a new rotary engine at the Brussels Motor Show on January 13.
The spinning motor is set to power a plug-in hybrid version of the MX-30 compact crossover, thereby significantly extending the car's paltry 100-odd mile all-electric range – currently a huge stumbling block for consumers when 150-200 miles is now the norm among accessible EVs.
How much is your car to insure? Find out in four easy steps.
Get a quote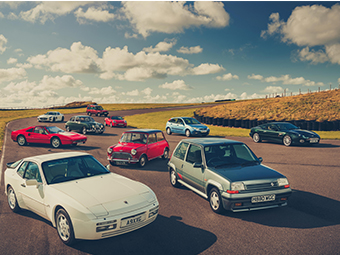 The small single-rotor engine will act only as a generator, with an electric motor providing drive to the front wheels as in the full electric MX-30. The car will be available in Europe from the spring.
The use of a rotary engine to supplement electric power is by no means a new idea, with Audi trialling an A1 e-tron supermini ten years ago featuring the technology. That car was much more of a hybrid than a range-extended electric car, with an EV range of only 31 miles, but the smooth-spinning unit – in that car, mounted under the boot floor – was near-inaudible from the driver's seat.
Audi never pursued it beyond a small fleet of prototypes, owing to the potential cost at the time – around £45,000 in today's money. With the MX-30 currently starting at just over £30,000, even the added cost of an engine should still come to far less than that, for a lot more metal.
You've got to admire Mazda's determination to do things differently, even it's taken far more time than than planned. The MX-30 was designed to have the rotary range-extender right from the start, but getting it to run efficiently and cleanly obviously wasn't a simple task.
Now that they've finally got it functioning dare we hope that more exciting developments – such as a sports car using a similar powertrain – will follow?
Read more
Our Classics: 1994 Mazda RX-7
Citroën built and tested a helicopter with twin-rotor Wankel power
Misfire: Five of the most unusual engines ever produced