Some of us are still coming to terms with the death of the logo introduced in 1985. It's been gone 13 years – and there's been another once since then – but now we must come to terms with a new Citroën logo.
Citroën says the new identity signals an "exciting, energetic and modern era to come" for the company, but in many ways the logo is going back to the future. Citroënistes will note the similarity to the original double chevron badge of 1919, albeit with a more digital feel and the addition of text below the logo.
How much is your car to insure? Find out in four easy steps.
Get a quote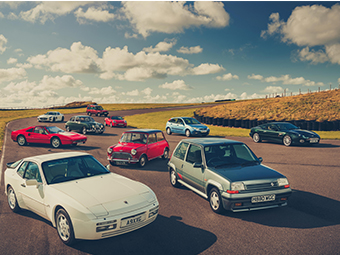 The famous logo dates back to 1900, when company founder André Citroën, on a trip to Poland, discovered wooden double helical gears used for water-driven machinery in the milling industry. Quieter than traditional gears, they were also able to transmit heavy loads without damage to the wood. Citroën bought the rights to the invention of the chevron-shaped 'herringbone' gear system and set up the Société Anonyme des Engrenages Citroën. The company, which was founded in 1912, built the largest gears ever made.
Seven years later, Citroën chose the double chevron logo as the symbol for his new car manufacturing business. The rest is history.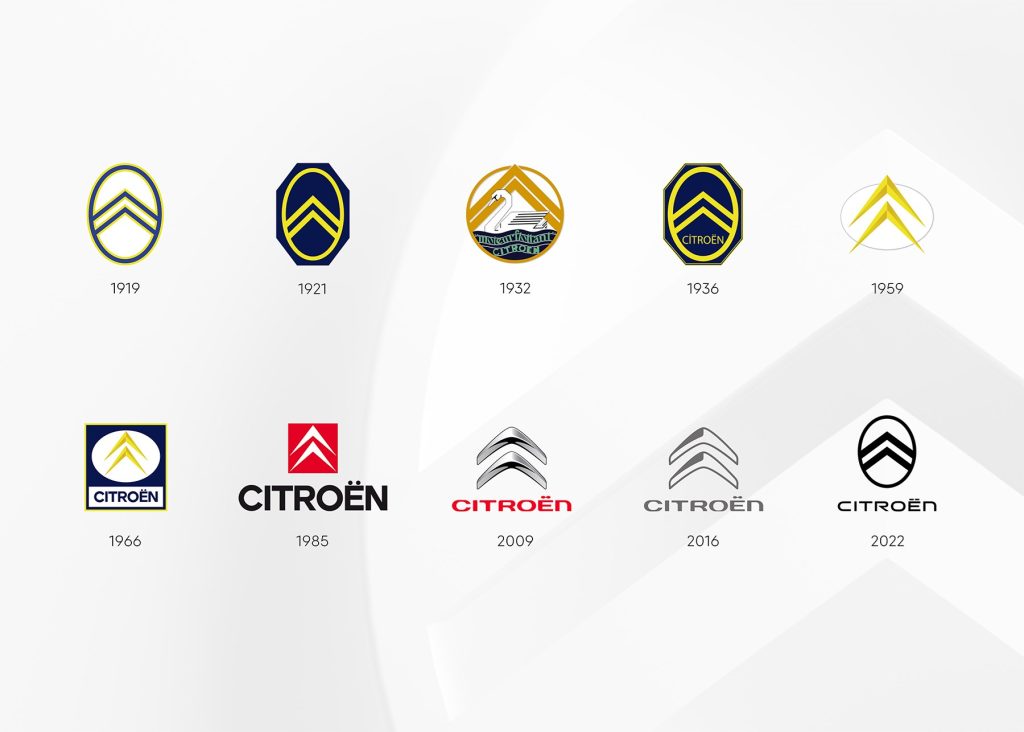 The image chosen to promote the new identity is believed to be our first look at a new "significant conceptual Citroën family vehicle", to be unveiled at the end of September. Note the new slogan: 'Nothing Moves Us Like Citroën'. Anyone who has travelled in a CX, DS or Xantia Activa will endorse this.
Citroën CEO Vincent Cobée said: "As we embark on probably the most exciting chapter in our illustrious 103-year history, the time is right for Citroën to adopt a modern and contemporary new look. Our new identity is an elegant symbol of progress as we move our customers physically in daring, forward-looking vehicles that challenge traditional industry rules, and emotionally by ensuring their entire experience – particularly going electric – is more affordable, comfortable and enjoyable whatever their wants and needs.
"Our legacy of inspiring consumers with daring and revolutionary vehicles is energising us to adopt a different, more inclusive approach to future family mobility, and we firmly believe that customers past, present and future will agree that nothing moves us like Citroën."
Now, if you'll excuse us, we're going to retire to the side of the swimming pool to decide which one of the ten Citroën logos is our favourite…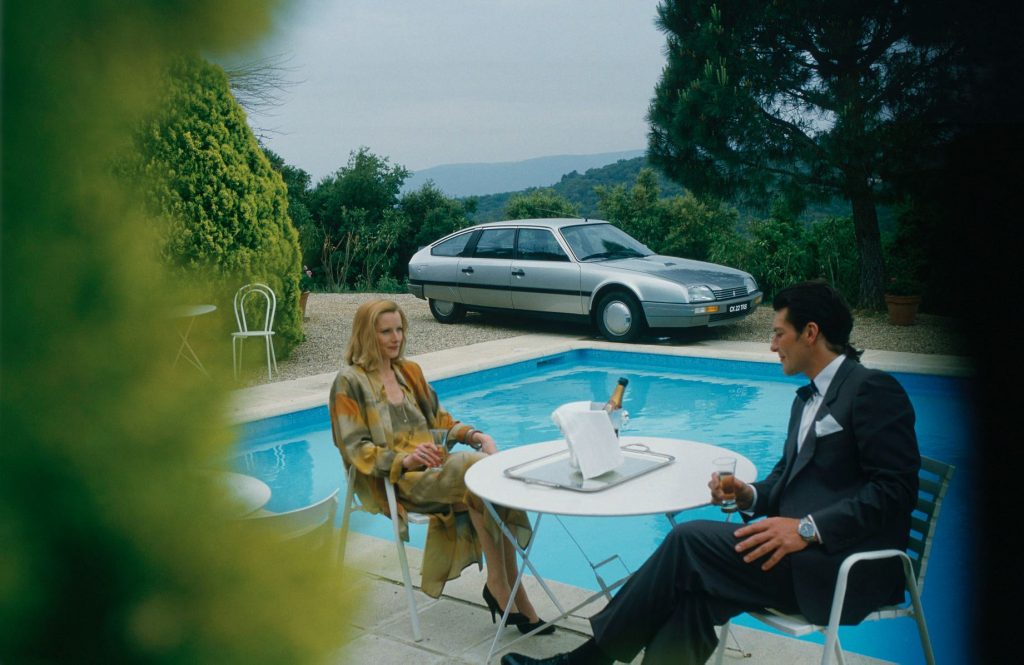 Read more
The Logo was a no-go
Excess all areas: Why '80s classic cars are the coolest
A Matter of A Pinion: Retro Design is Killing the Classic Car Movement