"Never Gonna Give You Up" was the UK's best-selling song of 1987, but you wouldn't be listening to Rick if you were rolling in this Mini City E, which is up for sale complete with an of-the-times car phone fitted.
In-car entertainment wasn't even an option in the £3954 City E; you'd need to upgrade to the £4722 Mayfair to listen to the Top 40, but even then, you'd have to spend more to add a cassette player to the LM/MW radio. Different times, although nothing's gonna stop you from singing along to Starship's 1987 smash hit. We'll go easy with the references to the year's pop music because, quite frankly, it's a sin.
How much is your car to insure? Find out in four easy steps.
Get a quote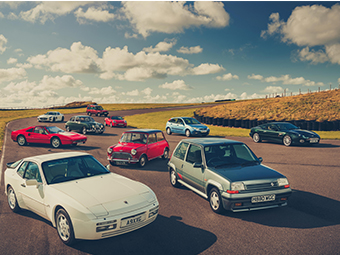 The City E was one of just two Mini models you could buy in 1987. Special editions came and went, but the City E was the Old Kent Road alternative to the Mini Mayfair. Highlights, if you can call them that, included 12-inch steel wheels, a pair of ashtrays, City decals, and a driver's door mirror.
By now, the City E – the E was a reference to the A-Plus engine – had gained a positively opulent twin-pack instrument binnacle and four-spoke steering wheel, replacing the old central speedo and two-spoke wheel. It was, in the nicest possible way, basic, but it's surprising how upmarket the sawtooth fabric and vinyl upholstery looks in 2022. Austin Rover called the colour in this car Coffee Beige; thirty-five years on, BMW could charge a fortune for the stylish hue in the uppercase Mini. Heck, make it recyclable and it wouldn't have looked out of place in an i3.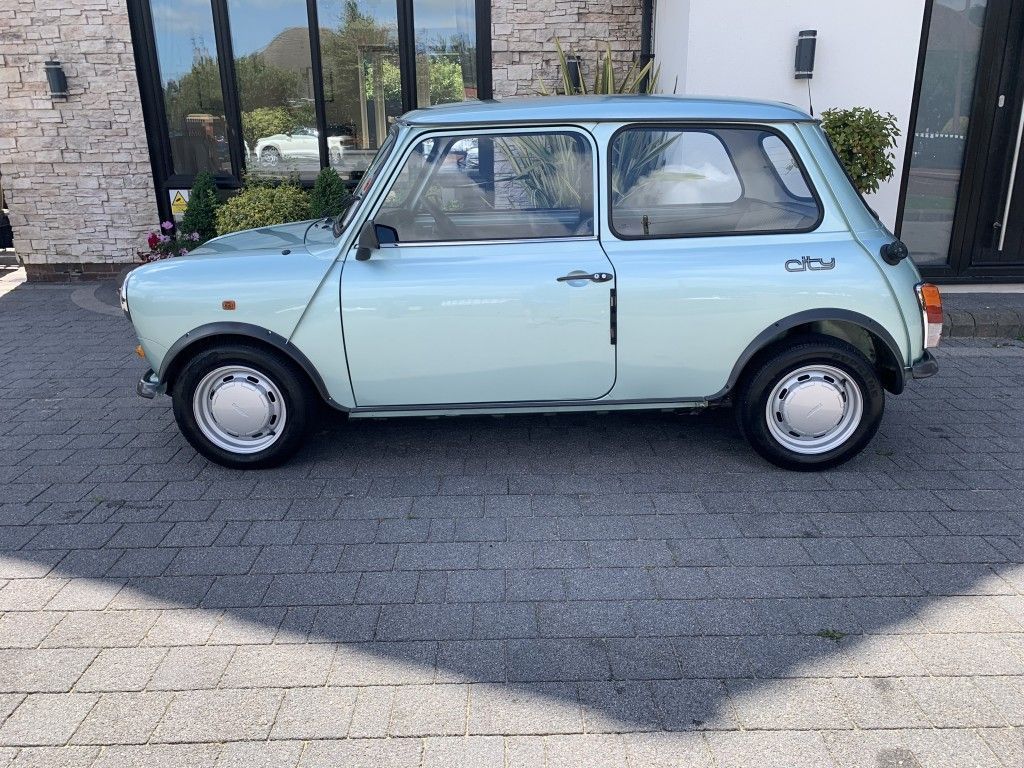 Options were thin on the ground, but the original owner, perhaps with one eye on the car's standout aftermarket accessory, ticked the box marked '4-speed automatic gearbox'. A brave choice, given the impact it had on the performance and economy. The 0-60mph time increased from a leisurely 17.9 seconds to a how-long-have-you-got 21.9 seconds. Janet Jackson reportedly wrote "Let's Wait Awhile" after testing the acceleration of a Mini automatic on the North Circular. She wouldn't have been impressed with the fuel economy; a steady 56mph resulted in the figure plummeting from 60.5mpg to 46.1mpg. 'An automatic City E is the ultimate budget town car,' said a rather optimistic Austin Rover. 'A boon for disabled drivers and fans of clutchless transmissions alike.' Did we mention these were different times?
Although registered in Oxfordshire, it would appear that the Mini was sold either new or nearly-new via a dealer in Greater London. The dealer sticker on the back window shows an '01' code, a number that was axed in 1990, when inner London numbers became '071' and outer London became '081'.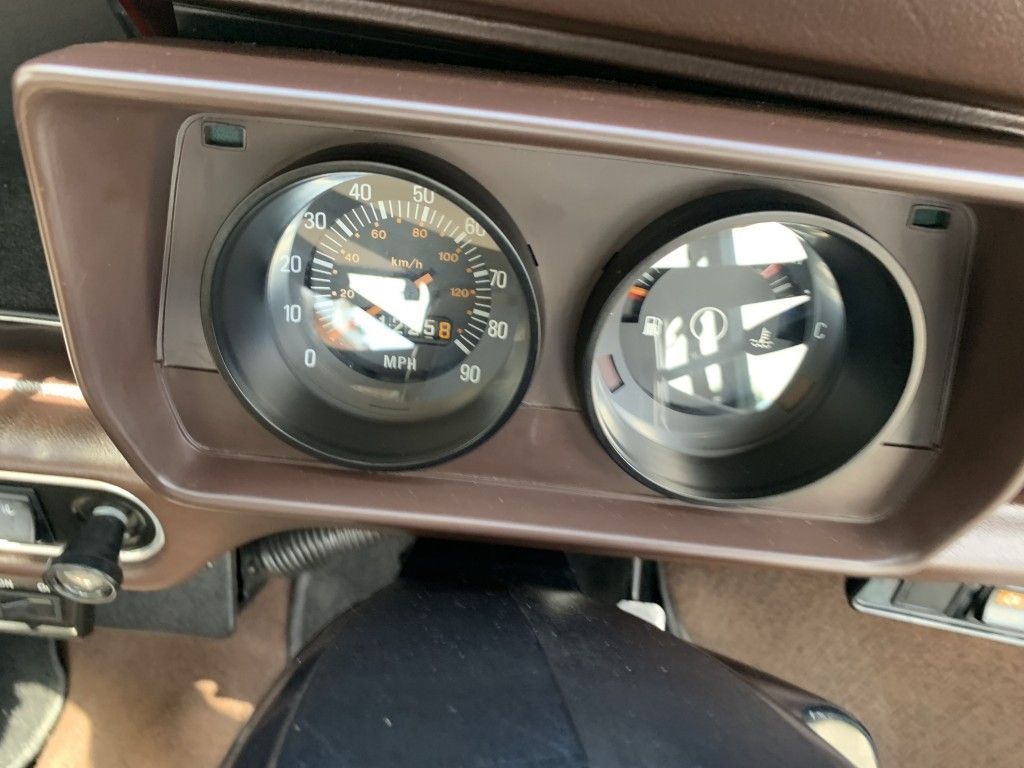 We're not car phone experts, but we believe that the Vodafone Vodac fitted to this Mini dates back to the early nineties and was built by NEC Technologies. The Yuppie was all but dead by 1991, so we like to imagine a Sloane Ranger at the wheel of the Mini, one hand on the steering wheel, the other on the phone, flitting between social gatherings and black tie balls. 'I might be late for lunch, sweetie, this Mini is terribly slow.' We're not condoning driving with a phone pressed to your ear, but it's not hard to picture this Mini weaving in and out of black cabs and red buses in Kensington and Chelsea, driver engaged in an awfully important telephone conversation. One must keep abreast of a social calendar, dah-ling.
In 1985, Motor concluded its review of the Mini City E by saying: "Despite the considerable improvements the Mini is cramped, often noisy, ill-equipped and rides badly. But it goes well, handles superbly and above all, it's still fun. If you like Minis, you'll like the City E even more."
The world loves Minis, which is why this 1987 example for sale in Lytham St Annes is so appealing. A 21,000-mile example complete with a little slice of in-car communications history. Yours for the price of an exceedingly long liquid lunch at one of the finest eateries on the King's Road. That's £8950, which, when adjusted for inflation, is roughly the same as the car would have cost new in 2022. If you just can't stop loving the Mini, it could be time to live it up in this City E.
Tip of the hat to Motive Culture (@5054magazine) on Twitter.
Read more
Aceman concept previews first dedicated electric Mini
Elswick Envoy: The 1970s concept car you can buy
Super by name, Super by nature: 64 years on, the Honda Cub still raises a smile