Bentley has recreated its most successful ever racing car and sent it up the hill at the Goodwood Festival of Speed to prove that it's just as potent as it was 93 years ago.
The original Speed Six won Le Mans in 1929 and 1930, driven by Woolf Barnato, Sir Henry 'Tim' Birkin and Glen Kidston, powered by a highly-tuned version of Bentley's 6.5-liter straight-six engine. In racing form the motor had twin SU carburetors, a high-performance camshaft, and a 6.1:1 compression ratio which came together to release 203 hp compared to the road-going car's 149 horses. In 1929 Bentley dominated the 24 Hours of Le Mans, leading the field from the first lap until the finish, and took victory again a year later.
How much is your car to insure? Find out in four easy steps.
Get a quote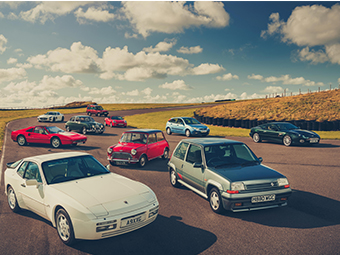 Now Bentley is building a total of 13 exact replicas which will be every bit as powerful and reliable as the original race winners. Using original drawings and mechanics notes, plus detailed scans of the 1930 example in Bentley's Heritage Collection, the company has spent ten months building 'Car Zero'. Some 600 parts have been remanufactured and assembled by experts at the Mulliner workshop inside the Bentley factory.
As well as running up the world-famous Goodwood hill, the Speed Six will be subjected to a 5000-mile test program, which is claimed to be so tough that it's the equivalent of running for almost 22,000 miles on the road. Only then will the first of 12 customer cars begin to be built with each example taking ten months to complete.
Bentley will keep Car Zero for itself so if you miss it at Goodwood you can expect to see it in action at other high-profile events on the car calendar.