The Samson Sky Switchblade, a three-wheeled, road-legal flying machine has made its maiden flight. The Switchblade ascended to 500 feet above Grant County Airport in Washington, USA and was airborne for around six minutes before landing safely.
"The Switchblade handled great, I'm excited to be the first to fly it away from the ground," said brave test pilot Robert Moehle.
How much is your car to insure? Find out in four easy steps.
Get a quote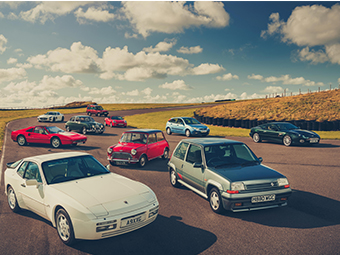 It's taken 14 years to get this flying car off the ground but this is a major step towards Switchblades being seen on the roads and in the skies all over the world. Powered by a three-cylinder 190 hp hybrid engine, the Switchblade has a claimed maximum airspeed of 200 mph and can fly as high as 13,000 feet, or zip along at up to 125 mph on the ground. Its range is reckoned to be 450 miles.
The transition from airplane to automobile takes around three minutes as the wings fold back beneath the bodywork and the tail retracts so that it can be driven on the road and parked back in your garage. As it's a trike you can drive it on a car license or, in some countries, even just a motorcycle license. You'll also need a private pilots' license to take to the air, of course.
On top of that you will need to be handy with a wrench as the Switchblade sits in the Experimental/Homebuilt category, which means the owner has to assemble 51 per cent of the vehicle. Samson Sky says the easiest way will be to attend one of its Builder Assist Centres where its experts will help you put the kit together in a week.
Switchblade prices start at $170,000 (£137,000), rising to $770,000 (£622,000) for the luxurious Limited which comes with upmarket materials and head-up displays. The company has reportedly received more than 2,300 reservations from all 50 US states and a further 57 countries.
"After 14 years of design and rigorous testing, our first flight is a huge milestone," declared Sam Bousfield, Samson Sky CEO. "This puts us on the path towards producing thousands of Switchblades to meet the large and enthusiastic demand we're receiving."