The Beaulieu One Hundred is an exciting new initiative, launched in January 2012, which is aiming to encourage motoring enthusiasts, collectors and specialists to enjoy the benefits of a closer relationship with the National Motor Museum, Beaulieu. Limited to just one hundred members this is a truly exclusive opportunity.
Benefits include invitations to major exhibition preview receptions at the Museum, a programme of social events designed to appeal to motoring enthusiasts, private behind-the-scenes tours of the Museum and the opportunity to see 'under the bonnet' of some of the more spectacular cars in the Museum. Benefits also include VIP entry to the Museum and VIP tickets to many events at Beaulieu, including the world-renowned International Autojumble.
How much is your car to insure? Find out in four easy steps.
Get a quote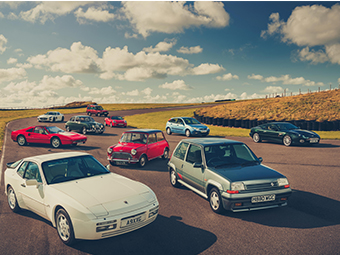 As members of the Beaulieu One Hundred Hagerty International was presented with their Certificate of Membership by Lady Montague. Hagerty are pleased to support this new initiative by offering discounted car insurance rates to Beaulieu One Hundred members.
Membership of the Beaulieu One Hundred, with all its associated benefits, is given on an annual basis in return for a yearly donation of £1,000 to the National Motor Museum Trust (NMMT), a charitable organisation, with no core government funding, which is dedicated to preserving and promoting motoring history.
If you are interested in joining the Beaulieu One Hundred or would like further information, please contact Heather Reid on 01590 614634 or email on heather.reid@beaulieu.co.uk.