The lean and lively Airone Sport of the early Fifties was among the most successful models of Moto Guzzi's greatest era. Its single, horizontal cylinder – the Italian marque's trademark layout before it became better known for V-twins – gave the 250cc Airone, Italian for "Heron", a top speed of 70mph, impressive more than 70 years ago.
That post-War period was memorable for Guzzi on both the road and the world's racetracks. In 1951, the year this Airone was built, Italian star Bruno Ruffo won the 250cc world championship, repeating his triumph of two years earlier. His team-made Enrico Lorenzetti would win again in 1952, the year before Guzzi riders began a five-year domination of the 350cc class.
Decades later the little Airone felt enjoyably quick as it purred along a narrow country lane with hedges flashing past on either side. But as I crouched over the low, one-piece handlebar I could only guess how fast I was riding because this Italian-market Guzzi had no instruments at all.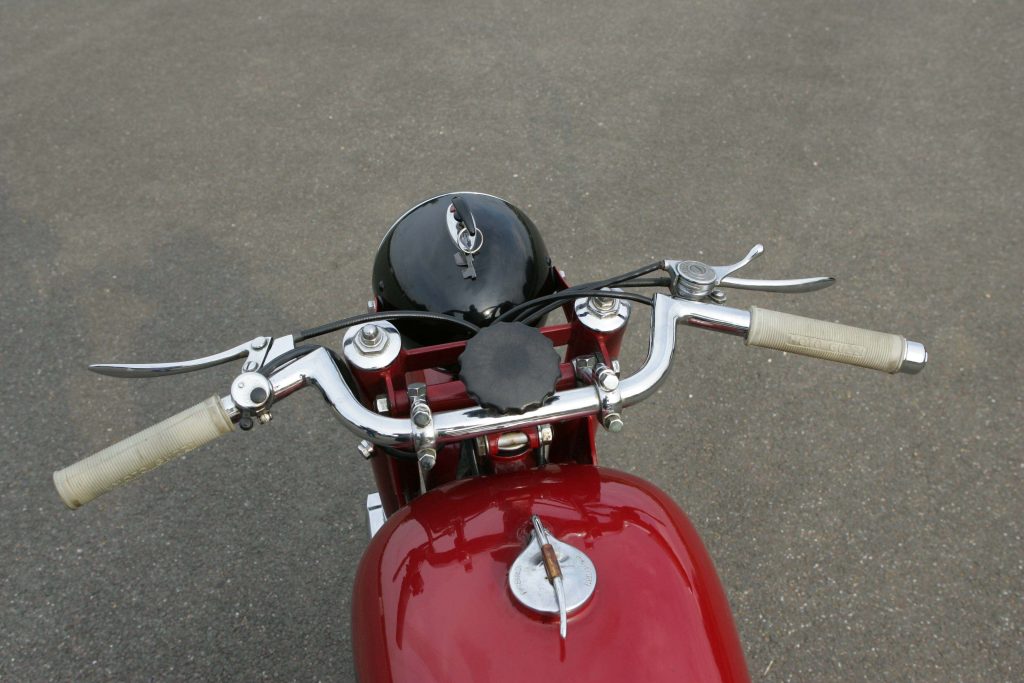 Perhaps that was just as well, because the Airone was not quite living up to its reputation. The Guzzi was not yet fully run-in following an engine rebuild, so I was making a big effort not to thrash its engine. On a steep uphill stretch it had just slowed to a crawl, partly because I'd missed several gearchanges due to what turned out to be an incorrectly assembled transmission.
That was a shame, not least because the Airone's reliability was among its biggest assets. With its red paintwork, and that single-cylinder motor with its external "bacon-slicer" flywheel on the left side, the Airone looked very similar to the long-running 500cc Falcone that was Guzzi's most famous model. The less expensive 250 was more popular, and one of Italy's best-selling bikes.
The firm from Mandello del Lario, on the banks of Lake Como, had relied on flat-twin engines ever since Carlo Guzzi and his friend Giorgio Parodi had produced their first model, the 500cc Normale, in 1921. By the mid-Thirties they were also building 250cc bikes, some of which were raced successfully.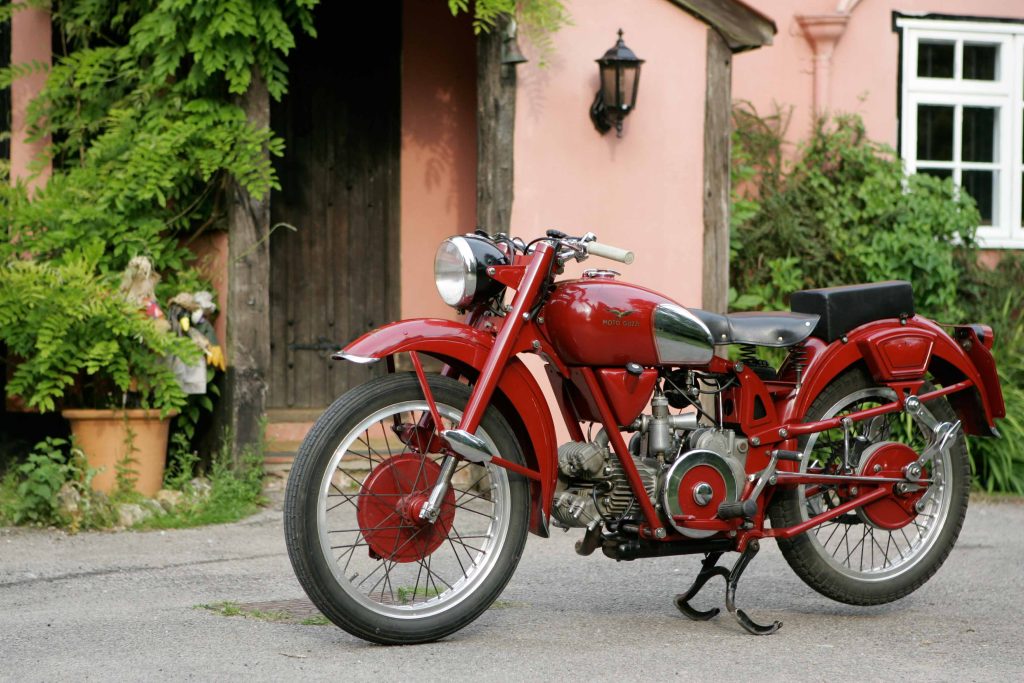 Airone production began briefly in 1939, was suspended when the War broke out, and recommenced after it ended. The engine had pushrod valve operation and made a claimed 9.5bhp, good for 60mph. The Guzzi had a pressed-steel frame and was well equipped for a 250, with telescopic forks, big mudguards, and leg-shields as standard equipment.
It quickly became popular, and in 1949 Guzzi added the Airone Sport, featuring a higher-compression engine and bigger Dell'Orto carburettor that increased peak power to 13.5bhp. The Sport also had a new chassis with a tubular rather than pressed-steel frame, 19-inch wheels and larger drum brakes.
The Airone had built its reputation as a sturdy if unspectacular commuter bike; now the Sport added some glamour and performance. The Motor Cycle's test in December 1949 commented that, "If one attribute had to be singled out among the many with which the machine is endowed, it would be its suitability for maintaining high average speeds over long distances."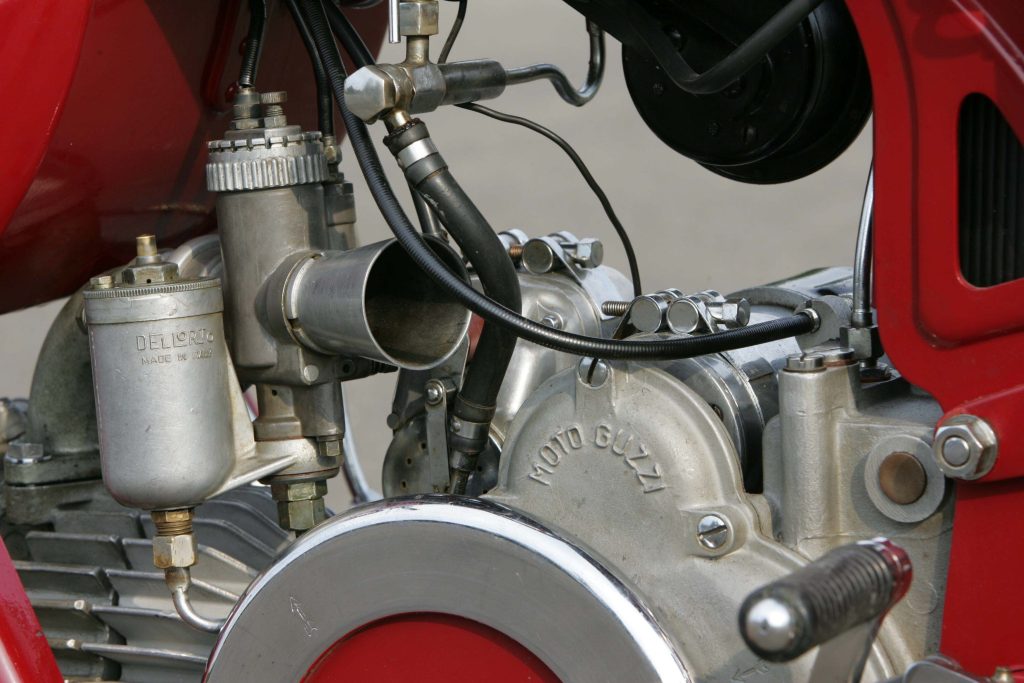 Everything's relative, of course. Top speed was up to about 70mph, and acceleration was significantly improved. So too was chassis performance. Suspension was described as "near perfect at high speeds", although too stiff at lower speeds. The brakes and headlight were also rated as excellent.
Decades later it was a rather different story. This restored Airone still gave a good first impression, with its sparkling paintwork, and parts including footrests and silencer proudly stamped with the Moto Guzzi logo. I turned on the ignition by pressing down the key in the headlamp, and remembered to turn on the oil tap to allow the engine lube to flow.
The engine started easily with a gentle kick of the left-sided starter lever, making a gentle chuffing sound through the fishtail silencer. The Airone weighed just 135kg and was as small as it was light. It felt very manoeuvrable as I leaned forward to grip the low, white handlebar grips, and selected first gear with a prod of the heel-and-toe lever on the right side.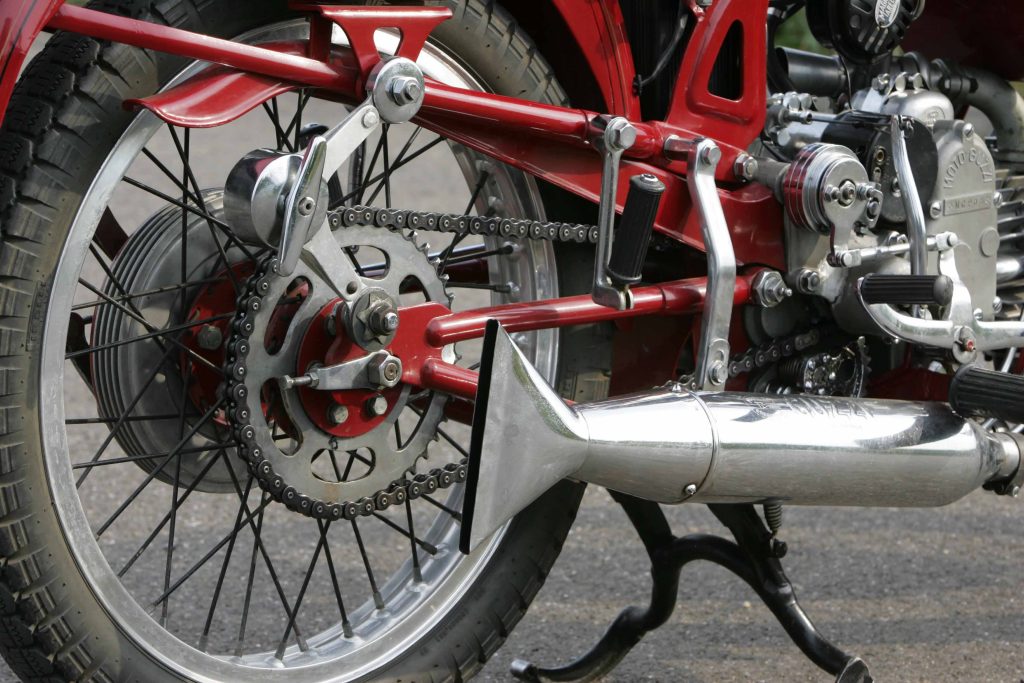 The bike pulled away easily enough on the first few occasions, too, but before long the gearbox began missing changes and making worrying graunching noises, a problem that was eventually traced to incorrect shimming during the recent rebuild.
The little Guzzi was still fun to ride. With its light weight and narrow tyres it was very agile, and it accelerated well enough to justify The Motor Cycle's description of "sprightly". The magazine recorded a maximum speed of 68mph, and the motor was pleasantly smooth even when spinning at around the 6000rpm that its maximum power was produced.
Not that I knew how high it was revving, any more than I knew how fast the bike was moving. Airones sold in many export markets were fitted with a speedometer, and sometimes a rev-counter too, but the basic specification included no instruments. In these speed-limit obsessed times this seemed strange, although I was assured that the lack of speedo was legal provided one wasn't originally fitted.
Comfort was surprisingly good, aided by the sprung saddle. Guzzi's rear suspension system involved the tubular steel swing-arm operating a pair of springs that sat, side by side, in a box beneath the engine. Smaller rebound springs, located between the engine and swing-arm, worked in conjunction with adjustable friction dampers.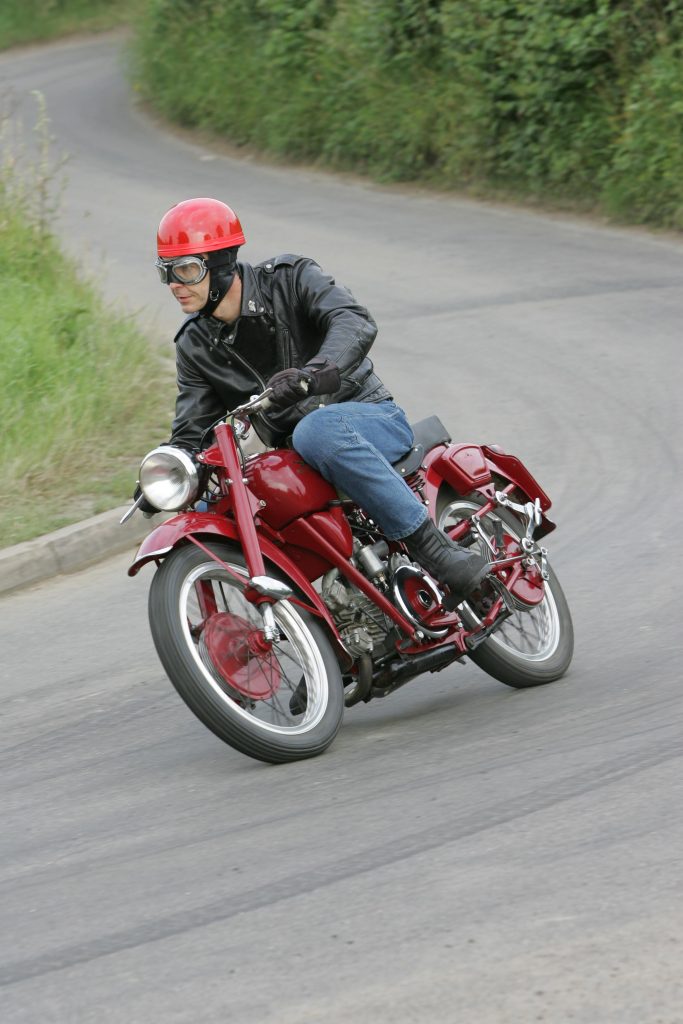 The system worked reasonably well although it allowed a bit of pogoing in bends despite the dampers. The front forks were rather crude, though, tending to bottom-out when I gave the impressively powerful single-leading-shoe front brake a hard squeeze of the lever.
Back in the Fifties the Airone's all-round performance made it popular in Italy plus numerous export markets. Slightly modified models were also used by the Italian military and other services. But by the middle of the decade, with Guzzi still conquering all on the racetrack, the Airone was struggling against newer rivals that offered similar performance at a lower price.
Guzzi dropped the Airone from its range in 1957, the same year that the firm won its fifth straight 350cc world championship then dramatically quit Grand Prix racing, along with the other Italian factories apart from MV Agusta. The Mandello marque's glory years had come to an end, and so had its most popular roadster.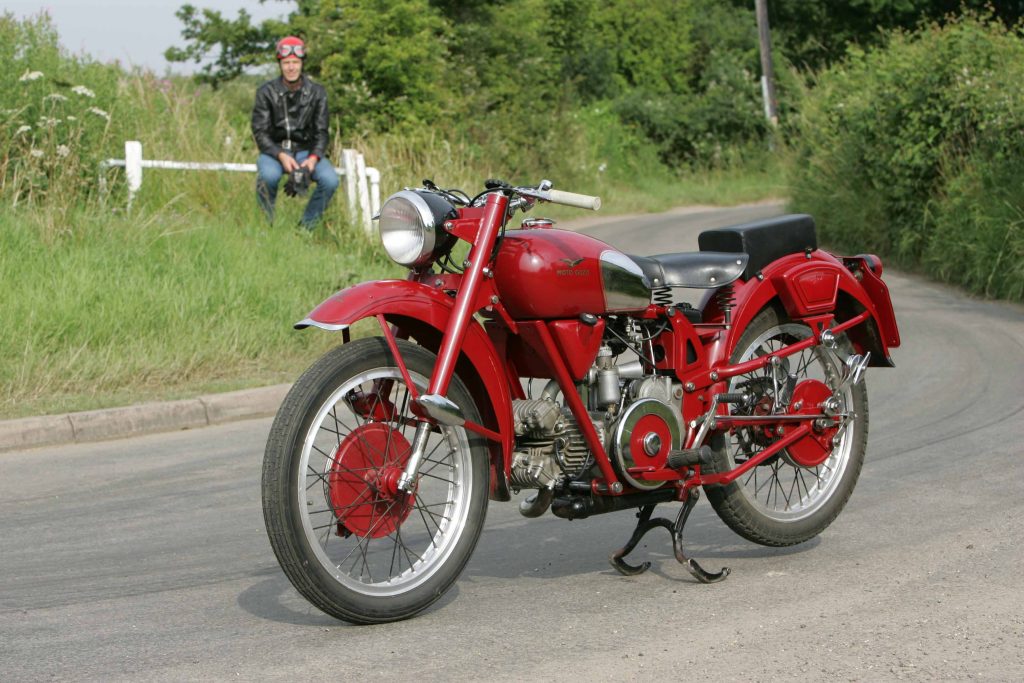 1951 Moto Guzzi Airone Sport
You'll love: Its classical style, lively character and agile handling
You'll curse: If the forks bottom out or the gearbox plays up
Buy it because: It's fun to ride, and cheap for an Italian sports model
Condition and price range: Project: £4000 Nice ride: £6000 Showing off: £8000
Engine: Aircooled ohv single
Capacity: 247cc
Maximum power: 13.5bhp @ 6000rpm
Weight: 137kg without fluids
Top speed: 70mph
Check out the Hagerty Media homepage for daily news, features, interviews and buying guides, or better still, bookmark it. Or sign up for stories straight to your inbox, and subscribe to our newsletter.